Portland's airport rug is getting ripped up and hipsters are sad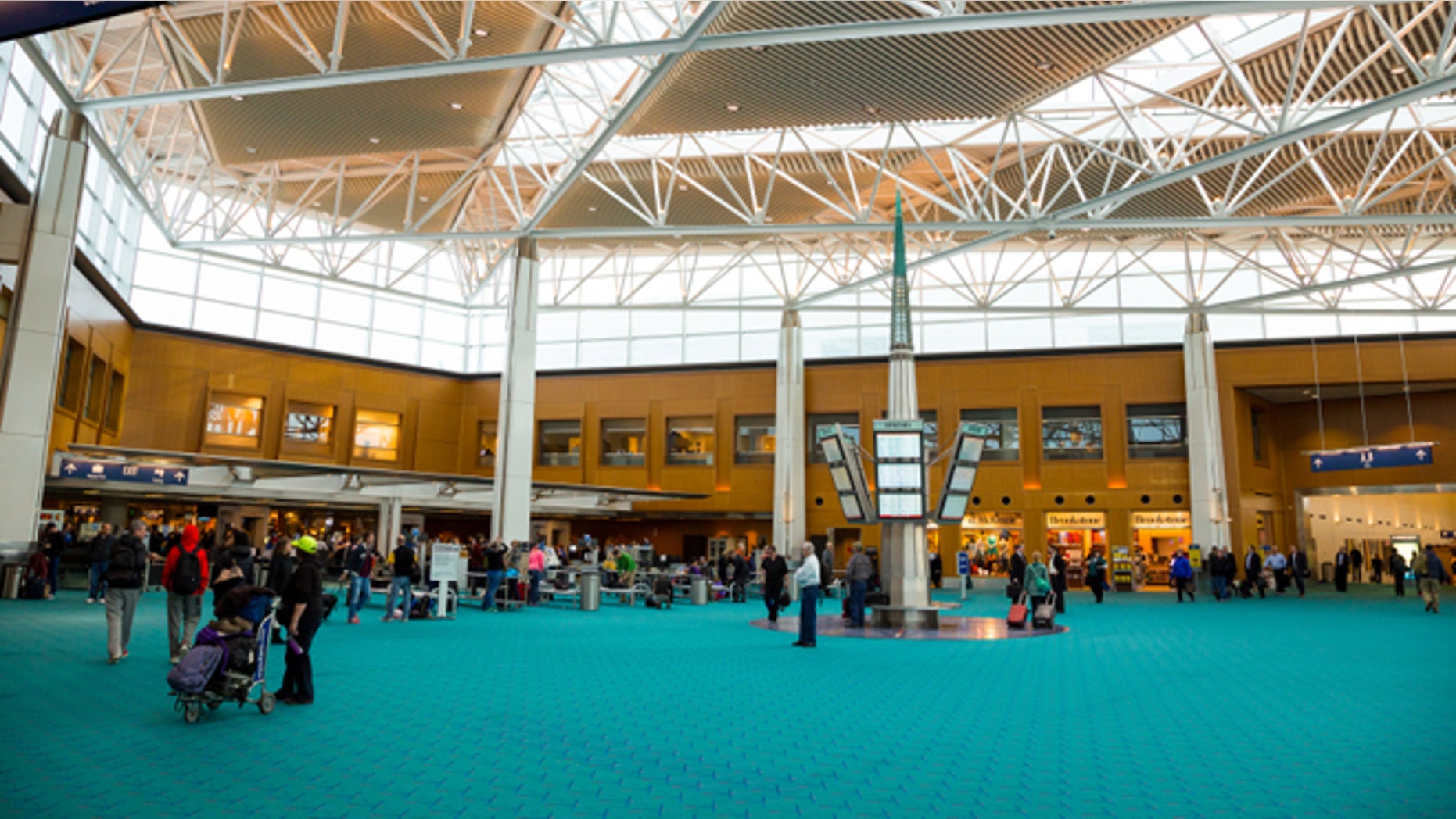 One of Portland, Oregon's most beloved local attractions is something you can no longer walk all over.
The green, blue and pink geometric carpeting that lines the hallways of Portland International Airport has become an iconic symbol of the city. The carpet's pattern is mimicked on an array of souvenirs from socks, hats, water bottles and tote bags. There are over 41,000 #PDXcarpet tags (most are foot selfies) on Instagram alone.
A rolled up version of the carpet with googly eyes-- named "PeeDee"--will even serve as the Grand Marshall of this year's Starlight Parade.
But after 30 years of guiding travelers throughout the airport terminal, the beloved hipster favorite is being torn out and replaced—and people are upset.
Disheartened fans of the Facebook group "The Carpet at Portland International Airport" have cried out "Keep the carpet!!!!!!!!!!!!!!" and "Leave the carpet where it is!!!!!"
The reactions on Twitter have been just as passionate.
But now all of the carpet lovers will have a chance to own a piece of well-worn history. Four local groups including City Liquidators and Carpet Mill Outlet were chosen by the airport to receive portions of the carpet that will then be sold in sections to rabid fans.
"Some recipients will create carpet products like floor mats, coasters, and wall hangings, and some will create artistic avenues for the public to experience the carpet," the airport said in a statement.
Carpet Mill Outlet says it will sell pieces large enough to be installed like traditional carpeting while City Liquidators announced via its blog that it will create area rugs and welcome mats from iconic carpet. The PDX Project will have various pieces for sale, including raw carpet squares suitable for creative types who want to make their own unique homage to decades-old rug.
So what will replace the green, pink and blue shapes?
Portland International Airport has already started renovating its terminals with a darker green carpet that sports red, yellow and blue curved, intersecting lines. Though many fans suggested they simply put down a clean, new version of the old design, this new look may develop its own cult following for a future generation of hipsters.