'Obese' tourists from US and UK blamed for crippling donkeys in Greece, activists say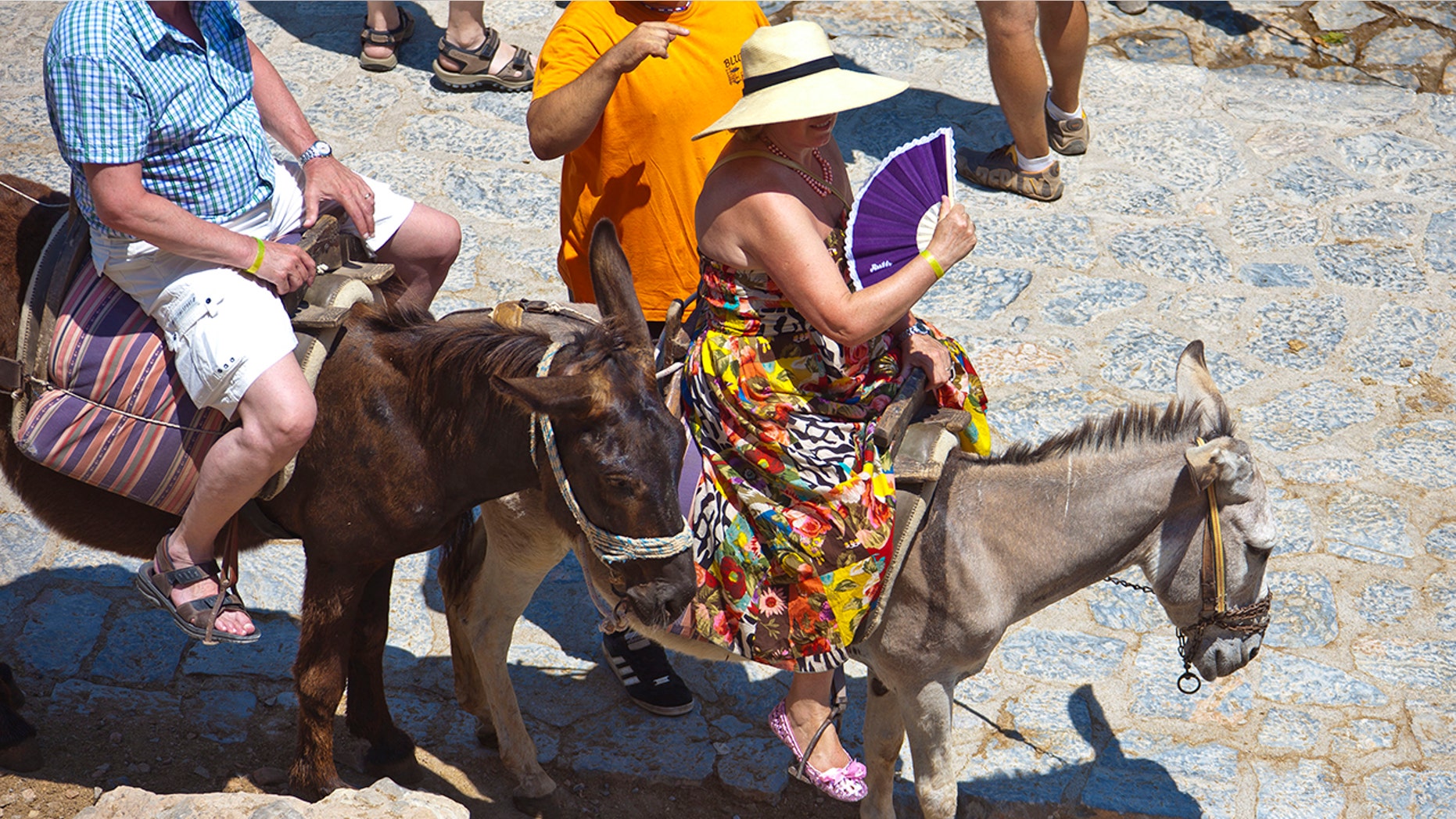 The donkeys of Santorini are reportedly not the only stubborn creatures on the Greek isle: Officials say that increasing numbers of overweight tourists are opting to ride, not walk, up the steep hills of the popular cruise ship destination, thus crippling the animals in the process.
A representative for the animal rights group Help the Santorini Donkeys recently told the Mirror that locals have been forced to begin breeding their donkeys with stronger mules to make it easier for them to carry what the Mirror calls "fatter tourists."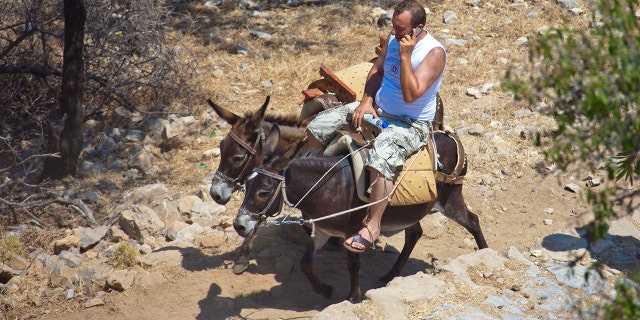 At present, overweight riders are leaving the animals with spinal injuries and open wounds, due in part to ill-fitting saddles, Express reports.
TSA CALLS REPORTS IT'S SURVEILLING ORDINARY AMERICANS 'RIDICULOUS'
"It's recommended animals carry no more than 20 percent of their body weight. Obese and overweight tourists, com­­bined with the lack of shade and water, heat and cobbled steps, is what's causing such a problem," the spokesperson told the Mirror. "With donkeys it should be no more than eight stone [112 pounds], but how would that be imposed?"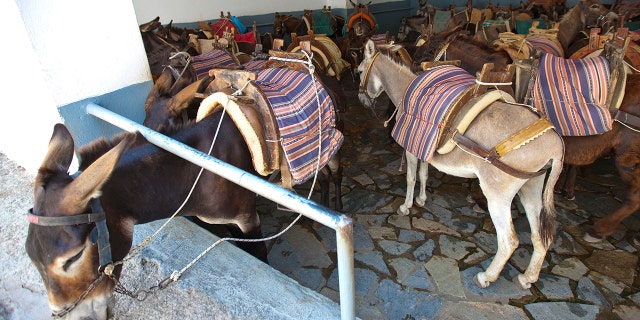 Over 1,000 tourists a day flood Santorini during the peak vacation season between May and October, with the donkeys trekking between four and five times up hundreds of cobbled steps in temperatures up to 86 degrees F, the Express reports. Claiming that the number of overweight tourists from the U.K., U.S. and Russia have only continued to increase in recent years, Help the Santorini Donkeys charity is now calling for a weight restriction for riders.
FOLLOW US ON FACEBOOK FOR MORE FOX LIFESTYLE NEWS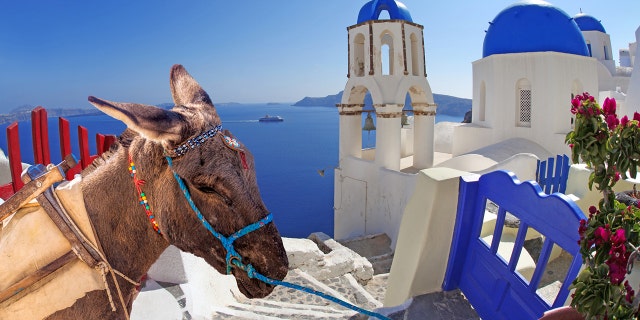 "The holiday season on islands is now a lot longer than it used to be, meaning that the donkeys are pretty much working the whole year round," Christina Kaloudi, founder of the Santorini Animal Welfare Association, told The Sun.
"If they are not transporting tourists up the steps they are moving building materials or transporting heavy bags of rubbish. There are some good owners out there that follow the code but generally, donkeys are worked into the ground and then disposed of when their working lives are over," she added.
"They are made to work in terrible conditions without adequate water, shelter or rest and then I find them tied outside my shelter, barely alive."
Though an international code of practice for working equines was signed by Santorini officials in 2008, there is no appointed organization to enforce the policies, the outlet notes.