No fly zone: Dates to avoid air travel in 2017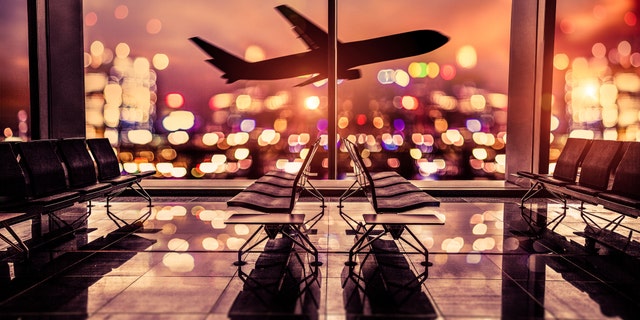 The good news for 2017 airfare prices-- so far, anyway-- is there are plenty of bargains, even for flights to Europe. Yes, even for flights to Europe in the summertime.
Of course, some days will be cheaper to fly than others and much of it has to do with the seasons of the year. When seasons change, average airfare prices rise or fall. The key for bargain-hunting shoppers is to know which days to fly, and which to avoid.
SISTERS MISS DYING FATHER'S LAST MOMENTS AFTER GETTING KICKED OFF ALLEGIANT FLIGHT
Please note: No crystal ball is always 100 percent accurate but this information, culled from various sources of airfare data, is correct for average airfare pricing as of today.
Jan. 6: Don't fly this day because the January Deal Zone kicks off Jan. 7 and lasts until March 5; this is one of the cheapest times of the year to fly for most destinations.
Feb. 11-24: This is a blackout period within the January Deal Zone as it includes some popular weekend travel periods thanks to Valentine's Day (Feb. 14) and Presidents' Day (Feb. 20).
April 2: If you're going to fly in April, fly by April 1 because the spring price bump generally kicks in on the second of the month.
June 3: Another price bump kicks in on June 3 for pre-summer fares so better to fly the day before on June 2 and you save some money (and this is usually true even if you simply begin your trip June 2).
June 20: Expensive summer fares get underway so if you don't want to pay top dollar, start your summer trip before this date.
Fridays and Sundays: These are usually the priciest days of the week to fly on many routes so try to avoid them when you can. The cheapest days year round to fly are typically Tuesdays, Wednesdays and Saturdays.
FOR THE LATEST TRAVEL FEATURES FOLLOW FOX LIFESTYLE ON FACEBOOK
One last way to save on vacation travel is to wait for the fall price dip-- but that doesn't mean putting off flights until September or October because the cheaper fall season normally occurs toward the end of August.