New York City's 'Dead Rabbit' tops list as best bar in the world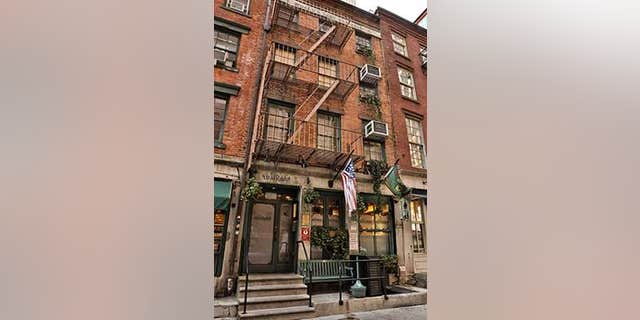 It's official. New York City and London are the best places in the world to have a drink.
Drinks International just released its annual ranking of the world's 50 best bars and two cities have more than enough pints, pubs and craft cocktails to keep tourists and locals coming back for more. London has six bars in the list's top 20 while New York City has five.
But which bar really came out on top? The Big Apple has the best bar in the world according to the trade publication with Water Street's Dead Rabbit (full name: "The Dead Rabbit Grocery and Grog") at the top of the list.
The establishment, named after a gang of Irish immigrants from downtown Manhattan's Five Points neighborhood, earned the ranking after a thorough review of 400 experts.
The bar's attention to historical detail allowed to take home the top prize. "But the Dead Rabbit is more than the sum of its liquid parts, fusing as it does colorful historical references to the city's 19th-century Water Street rough-neck pub set and Lower Broadway's genteel cocktail imbibers in an atmosphere of Irish-American hospitality," Drinks International said in a statement.
The two-level bar pays homage to late 1800s Irish pub culture in the city. The establishment boasts more than 70 cocktails from the era and its menu has a series of award-winning libations. The "Guilty as Sin" cocktail, for example, is made up of Irish Whiskey, Cognac, Mezcal, French Bitters, coffee, banana and aromatic bitters. But the world's best drinks aren't cheap, of course-- the Guilty as Sin will set you back $16.
Have you had a drink at one of the best bars in the world? Here are the top 20:
1. The Dead Rabbit Grocery & Grog, New York
2. American Bar, London
3. Dandelyan, London
4. Connaught Bar, London
5. Attaboy, New York
6. The Gibson, London
7. Employees Only, New York
8. Nomad Bar, New York
9. The Clumsies, Athens
10. Happiness Forgets, London
11. Manhattan, Singapore
12. The Baxter Inn, Sydney
13. Licoreria Limantour, Mexico City
14. 28 Hongkong Street, Singapore
15. Speak Low, Shanghai
16. The Broken Shaker, Miami
17. Candelaria, Paris
18. Tales & Spirits, Amsterdam
19. Nightjar, London
20. Maison Premiere, New York