New website hopes to be a one-stop-shop for travel news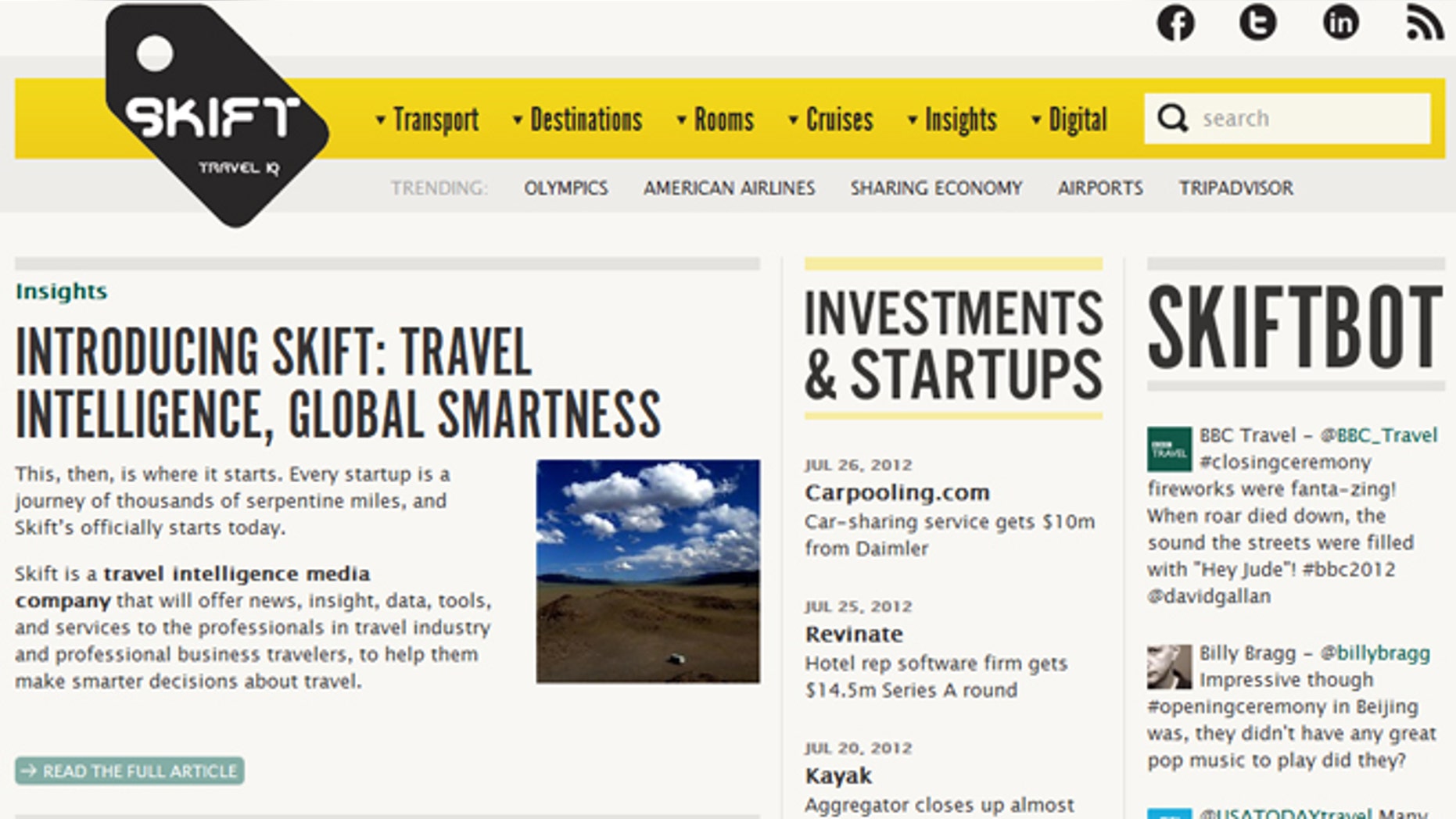 A new travel website called Skift has launched that aims to bring together a fractured world of travel sites.
Rafat Ali, founder of the website paidContent, says his site will give users one place for people to read about the different facets of travel, including air travel, cruises, hotel information, and rentals. While the site will have stories on business travel and the industry's startups, it will also cater to consumers.
"There are frequent-flyer blogs and things like that. But there's nothing in the travel industry that brings it all together in a cohesive, information-led effort. We are in a good position to build that," Ali told  paidContent.
According toWired, Ali said "with the American Airlines bankruptcy, business travelers want to know how it affects their travel miles - that's the type of reporting we will offer."
Ali joined forces with Jason Clampet, formerly the senior online editor at Frommers, to launch the site, which went live Monday.
It's unclear how Skift will perform with the abundance of travel news sites and blogs currently on the Internet.  Right now it has a staff of four people, but hopes to expand.  But Ali says he sees potential in the travel industry, which is "one of the world's largest industries."