Monarch Airlines went bankrupt, leaving 110,000 passengers stranded around the world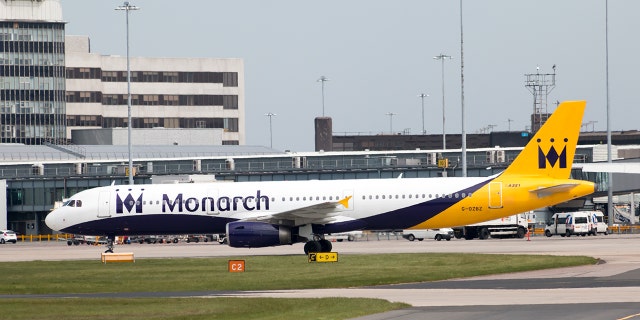 More than 110,000 passengers are stranded around Europe and the Middle East after a British airline ceased operations suddenly.
Monarch Airlines declared bankruptcy on Monday, immediately halting flights and canceling service. The collapse came with little warning: Monarch employees showed up to work only to be informed that their airline was no longer in operation.
An estimated 860,000 people have lost future travel bookings because of the airline's collapse. The government is calling it the "biggest ever U.K. airline failure."
The Civil Aviation Authority (CAA) has commissioned special flights to bring stranded Monarch customers back to the UK at no additional cost over the next two weeks. The British transportation secretary called the mission "the biggest ever peacetime repatriation."
"This is the biggest U.K. airline ever to cease trading, so the Government has asked the CAA to support Monarch customers currently abroad to get back to the U.K. at the end of their holiday at no extra cost," CAA chief executive Andrew Haines told The Telegraph. "We know that Monarch's decision to stop trading will be very distressing for all of its customers and employees."
Passengers who booked future flights with Monarch Airlines should not head to the airport.
More from Travel + Leisure
The CAA will refund flights for those who are protected under an act called the Air Travel Organizer's License (ATOL). Travelers who are protected — estimated only to be about 50 percent, according to The Guardian — received an ATOL Certificate when they booked. More information about ATOL is available from the CAA. Those who are not protected can seek a refund through their credit card company.
Over the past few weeks, Monarch had been negotiating with the CAA to extend its Air Travel Organizer's License. On Sunday, after a 24-hour extension, the license expired and Monarch could no longer operate flights.
Analysts are blaming the failure on traveler and financial uncertainty. Terrorist attacks in the Middle East (including Turkey, one of the airline's destinations) and the aftermath of Brexit are both being cited as contributing factors.
Monarch is not the only European airline with financial difficulties. Earlier this year, Alitalia went into administration, a European state similar to bankruptcy protection, and Air Berlin puts its assets up for sale.