Missouri airports may soon serve alcohol to go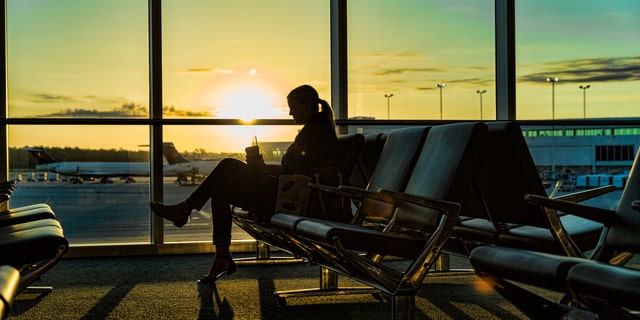 Ordering alcoholic beverages to-go could soon become a reality for travelers at Missouri airports.
The Missouri house just passed a bill that would permit fliers to drink beer, wine and spirits at the boarding gates in all of the state's international airports.
Should the state Senate pass the bill, bars, restaurants and other businesses that sell alcohol could apply for a permit to allow patrons to order drinks and carry them out into the terminal in branded plastic cups.
Although boozy beverages would be allowed at gates, passengers would not be permitted to take drinks on the planes. Under current Federal Aviation Administration (FAA) regulations, passengers are prohibited from drinking alcohol on board airplanes unless it is served by the carrier.
The bill received bipartisan support in the House, with only 16 people in the 162-member chamber voting against it. It will now move to the Senate for consideration.
But with the reported rise in booze-fueled inflight brawls, some critics are arguing that allowing passengers increased access to pre-flight alcohol could exacerbate the problem. St. Louis Democratic Rep. Stacey Newman, a retired flight attendant, believes the measure may cause problems with unruly passengers, reports Fox 2.
Some frequent fliers also say they're concerned about the measure.
"You see examples of people who get violent or are just generally unruly and argumentative," businessman Chris Clarambeau told USA Today. "And the flight starts and then the plane has to get stuck and security has to come and take the person off the plane and a hundred people on the plane have been inconvenienced because of it."
Yet supporters maintain that the bill actually does not change much at the Kansas City International Airport, since many of the bars are located outside of security checkpoints and some vendors already sell wine and beer near gate areas.
FOLLOW US ON FACEBOOK FOR MORE FOX LIFESTYLE NEWS
Supporters and bipartisan backers say that the law would encourage better business at airports and improve customer satisfaction.
The policy could potentially provide opportunities for local breweries and wineries to open up airport kiosks, too, and expand their business.
Missouri would not be the first state to allow drinks to-go inside its airports. Nashville and Memphis in Tennessee, as well as Houston, and Tampa, Fla. have already enacted similar policies.