Meth-laced 7Up found in Mexico, prompting U.S. health officials to issue travel warning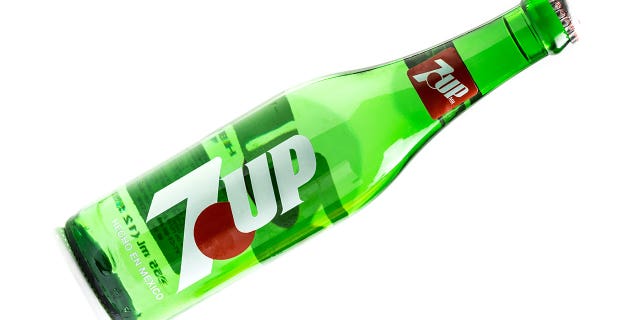 NEWYou can now listen to Fox News articles!
Mexican officials are reportedly investigating how 7Up soft drinks laced with methamphetamines made their way onto shelves in Baja California, sickening several and killing one.
The health department of Baja California has issued a statement confirming that 7Up products in the Mexicali region — where the contaminated soft drinks had originally been reported — have been pulled from stores as a precaution. The manufacturers have also been notified of the issue, and more than 77,000 individual containers of 7Up have been secured at a Mexican plant belonging to PepsiCo.
TOURISTS TO MEXICO BELIEVE DAUGHTER DIED AFTER BEING DRUGGED AT MEXICAN RESORT
The Attorney General of the State of Baja, California also shared a Facebook post further confirming that at least eight people were sickened by the tainted soda, and at least five had improved and been released as of last week.
U.S. health officials in Arizona, too, have since issued a warning to any travelers to the Mexicali region, advising them to remain "vigilant" and be wary of any possible symptoms.
"It is important to check that the seal for any food and drink consumed is still intact and show no signs of tampering," Dr. Daniel Brooks, the medical director of Banner Poison and Drug Information Center, said in a statement to Banner Health. "If you notice any difference in color, taste or smell, throw it out."
JOLT COLA TO MAKE A RESURGENCE THIS MONTH
According to Banner Health's statement, possible symptoms of methamphetamine poisoning include: an "abnormal" taste; burning sensations in the esophagus or abdomen; nausea or vomiting; and irregular heartbeat or difficulty breathing. Anyone who experiences such symptoms should promptly contact poison control, adds Banner Health.
Meanwhile, the Dr. Pepper Snapple Group, which manufactures 7Up in the United States, tells AZ Central that American consumers should not be worried of similar contamination.
"None of the 7Up products sold in the U.S. are affected by the issue being reported in Mexico," said spokesman Chris Barnes. "Dr. Pepper Snapple owns and licenses the 7Up brand only in the U.S. and its territories. We do not market, sell or distribute the brand internationally."
FOLLOW US ON FACEBOOK FOR MORE FOX LIFESTYLE NEWS
News of the meth-laced 7Up comes just a few months after the U.S. State Department warned travelers to Mexico about reports of tainted alcohol at certain Mexican resort destinations. That warning came after a 20-year-old student from Wisconsin was found dead after consuming alcohol on a family trip to Playa Del Carmen earlier in 2017.