Meet the new largest cruise ship in the world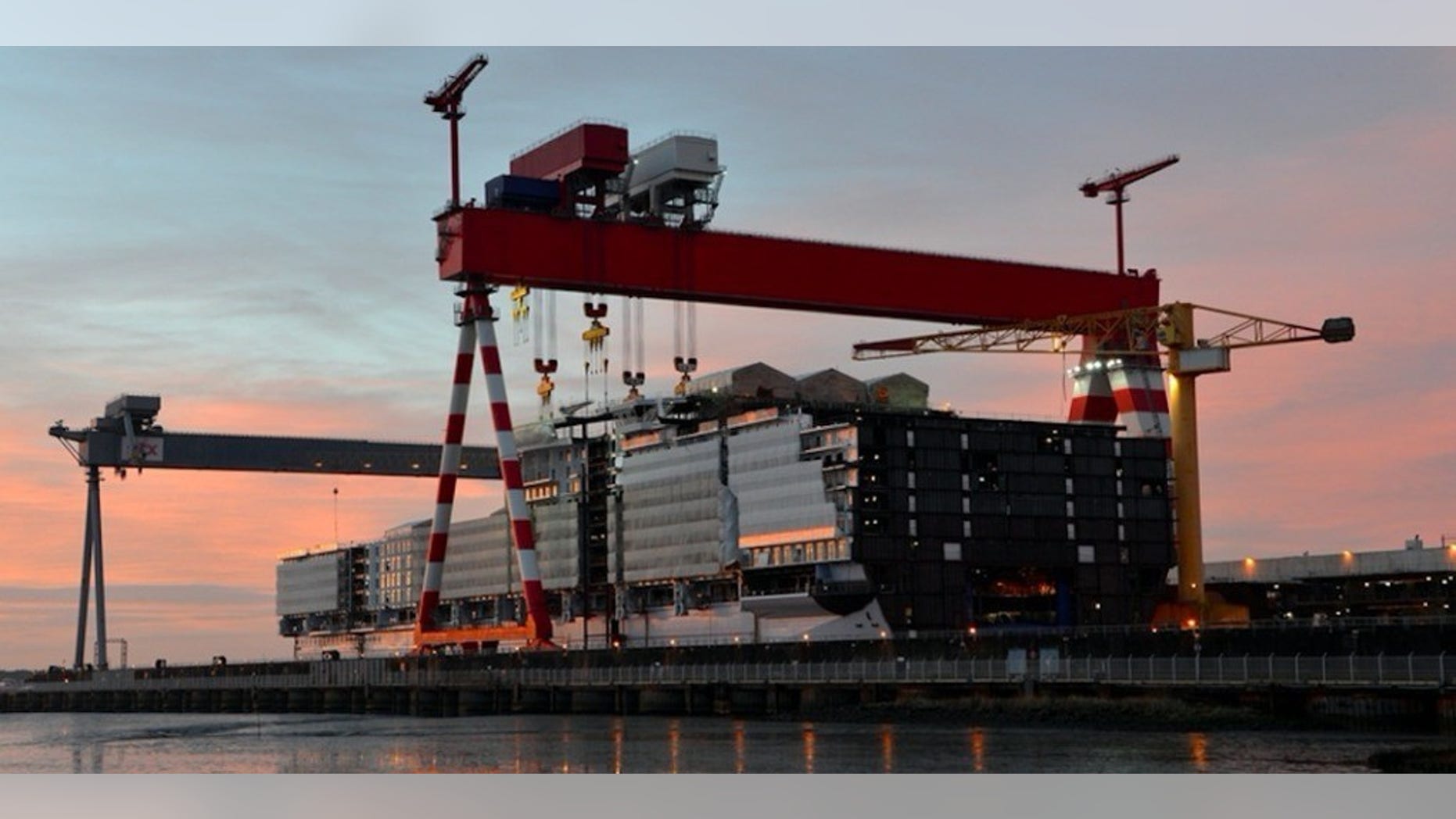 Royal Caribbean came out with a flurry of announcements Wednesday, including the name and details of their newest and largest ship to date.
Here's what you need to know.
1. Symphony of the Seas will be the new largest ship in the world.
The newest ship in the Royal Caribbean fleet, which they've named Symphony of the Seas, will launch in April 2018 as the largest ship in the world, surpassing its sister ship Harmony of the Seas.
Weighing in at 230,000 gross tons, Symphony will be more like a small floating city than a cruise ship. Its 18 decks will hold a whopping 6,780 passengers — 370 more than Harmony — with an additional 28 staterooms. The ship is so big that, like Oasis-class Royal Caribbean ships, it will have seven distinct neighborhoods.
There will also be a dizzying array of activities on board. Like Harmony of the Seas, the ship will have a 10-story slide, a trio of water slides, and a water park for kids. And, in addition to Royal Caribbean staples like a rock climbing wall, surfing simulator, and aqua theater, there will be some new features, which the line plans to announce soon.
The ship's inaugural season will be in the Mediterranean, sailing from Barcelona to Naples, but the ship will move to Miami in November, where it will home port before cruising to the Eastern and Western Caribbean.
2. Royal Caribbean is building a brand new terminal in Miami.
Royal Caribbean has just broken ground on building a 170,000 square-foot terminal — Terminal A, which they're also calling the "Crown of Miami" – projected to be finished just in time for the arrival of Symphony of the Seas. The new ship, along with Allure of the Seas will home port there when it opens in November.
3. The line is enhancing their private island, CocoCay.
Royal Caribbean just signed a multi-year agreement with the Bahamas to employ locals, and to roll out a multi-phase enhancement of their private island, CocoCay. The plans include the construction of a pier and the addition of new vendors and amenities. Both Symphony of the Seas and Allure of the Seas will call on CocoCay by the time the renovation is complete in 2019.