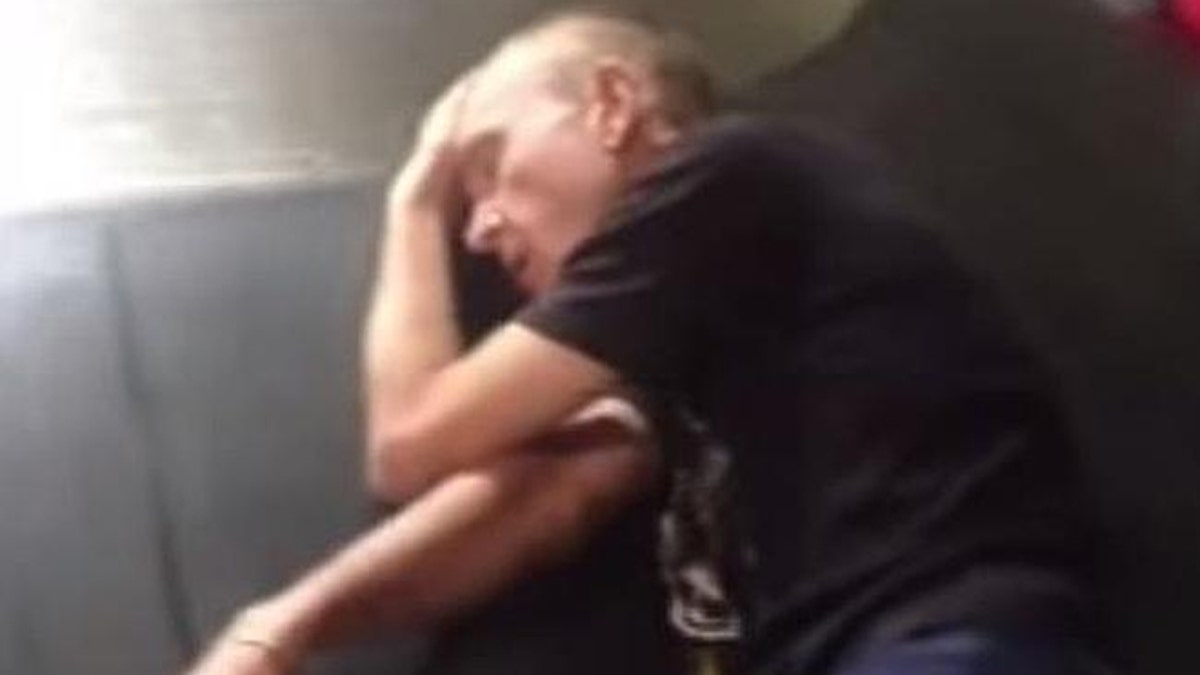 Travelers at a Moscow airport got a surprise when they picked up their luggage only to find a man fast asleep on the baggage carousel.
A traveler captured cellphone video of the man, fast asleep, with seemingly no idea at what was happening, and posted it to YouTube.
A few passengers can be seen taking photos as the sleeping man lay curled up on the belt until he slouches onto his back as the belt rounds a corner.
Reportedly shot at Domodedovo Airport, the apparently jet-lagged or drunk man who was dressed for warm weather didn't shock everyone. Some didn't flinch as he cruised past them on the belt.
It's not the first time passengers a traveler was caught napping on a baggage carousel. In 2012 a drunk Norwegian man fell asleep on the baggage belt at Rome's Fiumicino Airport. And this week, a worker on Alaska Airlines was trapped in the cargo hold after falling asleep, forcing the plane to make an emergency landing.