Looking for a quick European getaway? Paris is back in a big way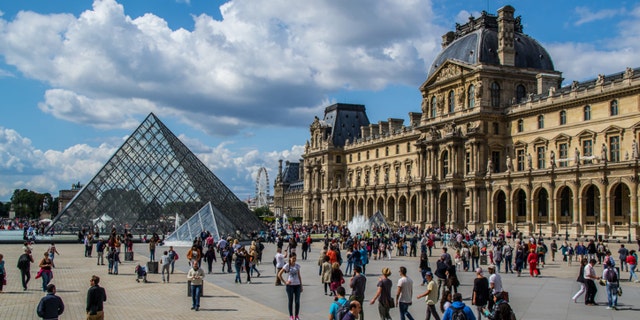 With its world class artwork, exquisite cuisine, plentiful historic sites and idyllic streetscape, Paris will forever be one of the most popular destinations for travelers from every corner of the globe.
But after a series of terrorist attacks in France, many Americans are still wondering if the City of Light is as safe as it once was. Though the country saw a steady decline in tourist arrivals through most of 2016, that trend has started to reverse, helping to assuage the country's hospitality industry which accounts for almost 7.5 percent of its GDP. According to France's Institut national de la statistique et des études économiques (INSEE, the government's national statistics agency), overnight stays in France among foreign visitors increased by 2.9 percent in the third quarter or 2016, while tourism overall rose about 4 percent.
And things are looking even better in 2017 for the French capital, which saw a 20 percent increase in tourism last year, a complete rebound to pre-attack levels.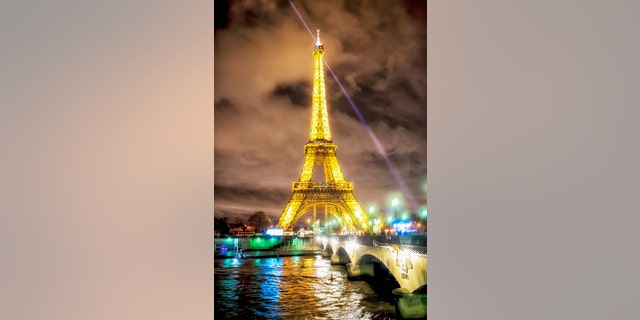 "International airport arrivals [for January 2017] are higher than the figures for last year, but also higher than 2014," Christian Mantei, who spearheads the country's tourism development agency Atout France, told FRANCE 24. "This is the case for both Paris and the rest of France."
As we approach a peak tourist season with historically low airfare and a citywide movement to boost tourism, there's no doubt traveling to Paris is back in vogue.
HOW TO GET THERE
More and more savvy travelers are using online travel agencies (OTAs) like Priceline and Orbitz to comparison shop before booking. It's pretty easy to tell what you're getting pricewise for your overseas trip, but with so many carriers out there, it might not be clear why there's such a big difference between options.
The Legacy Carriers
All of the U.S. legacy carriers, or their partner airlines, offer direct flights from several major U.S. Cities to Charles de Gaulle-- Paris' largest airport. With a big airline, you get the reliability of a well-established brand, points (that you'll likely be able to use toward your next big adventure), a meal, a checked bag and, if something goes wrong, there's a good chance you'll be able to get rebooked on another flight with relative ease.
However, even when booked several months in advance, economy fares on the biggest carries like Delta or British Airways range from $1,000 to $2,000 (right now June flights are averaging about $2,500). For a single traveler that's not so bad, but round trip airfare for a family of four could easily climb past $8,000, making that dream European vacation prohibitively expensive for many.
Budget Goes International
According to Seth Kaplan of Airline Weekly, lower gas prices and ease of entry into the marketplace has birthed a string of European based budget carriers-- and they're looking to take a big bite out of the American market.
Norwegian and Wow Air are two such budget carriers (think Spirit or Frontier but for international travel) that have been rolling out new routes connecting U.S. hubs to European cities at increasingly cheaper fares.
Flights to Paris on Norwegian and Wow can be found for around $400. (Norwegian also offers fares to London for as low as $200, so you could spend a couple nights in the Big Smoke then take an easy two-and-a-half hour train ride to Paris).
Did you say $400 to fly to Europe? What's the catch? Like their American counterparts these budget airlines are bare bones. For those who plan to sleep for seven hours and don't want to pay extra for a meal they won't eat, the basic fare is fine. But for everyone else, keep in mind you'll have to dish out extra for being able to select a seat, get food and, in some cases, even beverages. So if you or need a roomier seat to get comfortable, these flights might be a difficult sell. But for anyone on a budget, the money you'll save getting there can be used to splurge on a decadent meal on the ground.
A Better Business?
If you have some room in your budget but don't want to spend half a day flying in uber-cramped quarters, consider the boutique, all-business class airline La Compagnie. It only flies from New York to Paris, so if you're looking to a do a multi city European tour, your trip will have to start and end at de Gaulle.
Launched in 2013, La Compagnie currently offers two flights a day to and from Newark Liberty International Airport and CDG. Each seat is 26-inches wide and reclines to a roomy 175 degrees. There's Parisian inspired food, French wine and plenty of entertainment options to keep you busy for six or seven hours. Regular business class fliers say Compagnie's offering is more akin to premium economy on the major carriers-- but in some cases, it might actually be cheaper to fly this boutique offering than an economy fare. Right now, the airline is offering 1,000 round trip tickets for just $1,300 for air travel from May 9 through August 31 of this year.
When flying a smaller airline, you won't get the big group points and if a flight is cancelled, there's not much wiggle room to book something else right away. But if you're not worried about either of those things-- and you want to arrive in the City of Light without a stiff neck-- La Compagnie is a great option.
WHERE TO STAY
Though many modern travelers prefer the price point of home rental sites like Airbnb, for first timers in Paris, a hotel is likely your best best if you're not familiar with the language or the neighborhoods. The convenience—and security—of having an attended lobby can't be beat in a new city, plus not having to worry about linens will be a welcome amenity after a long day of sightseeing.
Many rooms at two and three star hotels are pint-sized (but you're not in Paris to stay inside, are you?) so don't expect opulence. But you can easily find a decent, clean place to stay for around $140 a night. If you book through an online OTA, it never hurts to call the property to confirm that they have your reservation so you don't end up on the street unexpectedly.
However, if you know your neighborhoods, or have a trusted friend that knows the city well, using a home rental site can be a great way to score a deal in a prime location. Prices vary from about $40 per night for a single room to upwards of $400 for an entire flat with stunning Eiffel Tower views. Just the read the reviews thoroughly to avoid any unwelcome surprises.
WHAT TO DO
It might seem like there's an overwhelming number of sites and attractions to see in Paris but the city's walkability and ease of getting around make visiting multiple sites in a day very easy. One of the trickiest things for the uninitiated is that many places of interest are closed at least one day a week—it might be on a weekend or a random weekday, so consult the website before mapping out a plan.
Museums
The Louvre is the world's biggest--and arguably the most famous—museum, but chances are you'll actually recognize more artworks at the Musee D'Orsay, which is home to the world's largest collection of Impressionist and post-Impressionist works from artists like Cezanne, Degas, Gaugin, Monet, Renoir Seurat and Van Gogh. Still, the Louvre is a must for any first timers. You might be fighting the crowds to get up close to the Mona Lisa, but what's a little pushing and shoving to get up close and personal with history's most famous female figure? Note that advance tickets for both museums can be purchased online to avoid waiting in a mind-numbingly long queue. At peak times for the Louvre, expect to wait at least an hour without a reservation.
For more avant garde collections, check out the modern art at Centre Georges Pompidou for works by Jackson Pollock, Wassily Kandinsky, Jeff Koons and more. And lovers of modern sculpture shouldn't skip the Rodin Garden at the Hotel Biron, to marvel at the famed sculptors works like "The Thinker" and "The Gates of Hell."
Attractions
Walking along the scenic Seine doesn't just afford a great shopping opportunity (pick up an old print or book from one of the sellers along the banks), it will take you past some of city's most popular sites including Notre Dame, the Musee de la Orangerie and the stunning glass-domed Grand Palais.
Take a walk down one of the world's most shopping famous streets, the Champes Elysees, and end up at the Arc de Triomphe, which, just like the Eiffel Tower, can be climbed and affords great views of the traffic circle and the city beyond.
If you have time, and aren't afraid of the dead, the Catacombs of Paris are unlike anything else you're likely to see in this lifetime. More than six million people are interned in this underground ossuary. It takes just under 30 minutes to walk through the twisting open grave site but expect to wait two hours—or more—without an advance reservation.
For a first timer, no trip to the City of Light would be complete without a trip to world's most famous iron structure: The Eiffel Tower. Unlike many Parisian attractions, it's open every day so find a time that works for you. Whether you choose to hike the stairs or wait for the elevator, getting at least to the second floor is a must unless you suffer from extreme acrophobia.
HOW TO GET AROUND
Paris has plenty of taxis but if you don't want to deal with the hassle of hailing, the city is very Uber friendly. Plus, for non-native French speakers, the ease of being able to type in a destination—rather than struggle with unfamiliar phonetics—can't be beat.
However, if you're in the city for more than a few days, those private rides around the city will start to add up. Paris' underground subway system is one of the world's oldest and most comprehensive. If you're staying within the city limits, chances are there's a stop within just three or four blocks of your start and end points, so it's convenient and usually much faster than sitting in city traffic. It might seem touristy, but keep a discreet subway map handy as you jaunt around the city to quickly navigate the stops.
WHAT TO EAT AND DRINK
It's pretty tough to have an absolutely terrible meal in Paris (this is, after all, the birthplace of modern haute cuisine) but like any big city, a massive range exists within the types of eateries you'll find—and what you'll pay.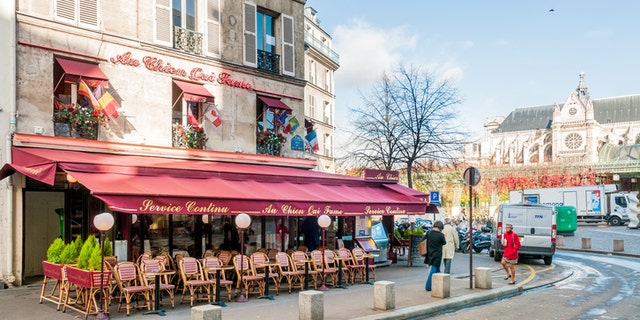 Many tourists flock to Paris solely for the Michelin starred restaurants. Alain Ducasse au Plaza Athénée, which has three Michelin stars and boasts one of the world's most impressive crystal adorned ceilings, is perhaps the world's most famous dining. Prix fix menus start around $400. If fine dining is your aim but you can't justify spending thousands on a meal, Septime (a rustic take on modern French cuisine), Frenchie (refined French country cuisine in a cozy setting) and Yamt'cha (an Asian-fusion feast with a tea pairing) all have menus hovering around $100 per person. Reservations at any of these eateries are necessary. For views, Les Ombres at the Musee du Quai Branly and Antoine offer unparalleled views of the Eiffel Tower spakling at night.
If you're the type of traveler who likes to wing it, there are plenty of eateries that offer great food at a more affordable price. L'Avenue, just off the world famous Champs Elysees is a favorite of celebs like Kim Kardashian and Beyonce but unlike many higher restaurants, features an ala carte menu. Clamato (a funny name for any fan of the tomato juice product) is run by the chefs chefs behind Septime but entrees here start around just $20. Just ask the concierge or the locals in your neighborhood where they like to eat—and their favorite dish—and you're not likely to be disappointed.
Like the museums, however, note that many Parisian restaurants often have at least one closed day—it could be a weekend, it could be a Tuesday.
When it comes to after-hours libations, though French wine is world famous, Paris' craft cocktail scene—though relatively new—is arguably one of the coolest in the world. At Experimental Cocktail Club, which recently closed its only U.S. location in New York City, just tell the bartender your favorite type of liquor and a few of your favorite flavors for a customized beverage. Little Red Door is one of the city's quirkiest bars. Guests are invited to look at menus featuring pictures created by local artists and choose a drink based on the feeling evoked (drink description unseen.)
Of course, if you're really not a fan of, say, bourbon, it doesn't hurt to warn your server. And if you're looking to blow some serious cash on drinks, head to Bar 228 at Le Meurice for fabulous cocktails in an old world setting. The sticker shock of a 30 euro a drink may just prompt you to order another one!
Note that many of these bars are hidden off smaller side streets, but that's just part of the fun of discovering even more new haunts.
Cheers to the City of Light!