Lion Air plane crashes into pole week after fatal flight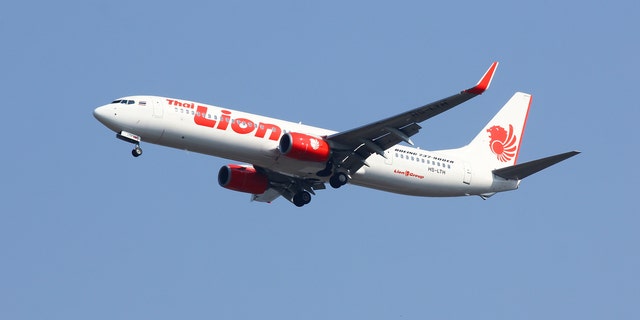 Just a week after a Lion Air 737 plane crashed claiming the lives of 189 people, another one of its planes has been involved in an accident during takeoff.
Lion Air flight JT633 reportedly crashed into a pole at the Bengkulu-Fatmawati Soekarno Airport, Indonesia last week as it was about to take off for Jakarta.
The crash caused its left wing to tear, as well as flight delays involving airlines such as Batik Air, according to Channel News Asia.
It hit the pole at about 11am on Wednesday while maneuvering in front of the terminal building.
Newsinflight reported another aircraft was deployed to transport the 143 passengers of the Lion Air to Jakarta. No injuries have been reported.
A Facebook user, Irsan Hidayat posted images of the damaged plane, showing a large fragment dangling from the wing of the aircraft as people gathered on the tarmac with some holding their luggage.
The incident comes as authorities continue to search for the bodies of passengers from the fatal crash of the Lion Air flight JT610, which plunged into the Java Sea en route to Pangkal Pinang.
Virgin Australia is waiting for the outcome of flight JT610's investigation see if any changes need to be made for its order of Boeing 737 Max 8 aircraft.
Boeing and US aviation authorities have issued global safety warnings to airlines following the October 29 crash that killed all 189 people on board.
Virgin has ordered 30 of the fuel-efficient 737 Max 8 aircraft, which are due for delivery in November 2019 and will replace its existing 737-700/800 planes.
It's understood the order remains in place but Virgin Australia is monitoring the outcome of an investigation by Indonesian authorities into the crash to see if any recommendations are made for changes to be made to the aircraft.
Read the complete article on news.com.au here.