Last-minute summer deal destinations
I get asked this question most by friends and family during the summer: where are the deals right now?
We all know that finding great bargains during the summer can be a daunting task, and finding one at the last minute – well, most people probably consider that nearly impossible. But, with some insider tips and hints on exactly where to look and when to book, getting a last-minute, late-summer getaway is very possible. And the destinations where you can score those deals will surprise you even more.
By looking at hotel bookings made at the last minute so far this summer (within a week or so of check-in), as well as those made with more time to spare, I was able to uncover great cities that are offering larger discounts to travelers the closer in they book this season.
It may be surprising to see popular destinations like Chicago, D.C., Seattle and Los Angeles on this list, but their popularity actually leads to big last-minute savings.
Each of these cities hosts a large amount of both business and leisure travelers, so there's a high volume of hotels to accommodate visitors. As a result, there are often more hotel rooms than travelers, but hotels usually don't know that will be the case until the very last minute.
This means that they will drop prices as you approach the date of travel to entice people to book – often offering the biggest discounts the day of arrival. So if you don't mind a little spontaneity on exactly where you'll be staying, I recommend showing up in your destination of choice and booking your hotel while on-the-go. You're likely to find some of the deepest savings this way.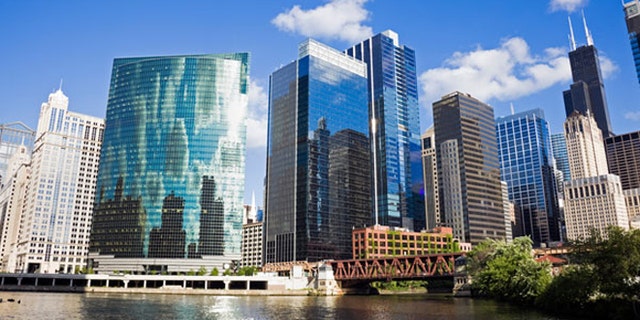 Here are the top 10 cities that are offering fantastic last-minute savings for summer:
1. Chicago, Ill.
Chicago, a popular destination for those traveling for business or pleasure, tops the list. Because it's a metropolis located beside the sprawling Lake Michigan, Chicago is the perfect city for visitors who want a high concentration of both natural and urban landscapes. An ultra-convenient public transportation system allows last-minute guests to check out the Windy City on a whim. Travelers headed to Chicago should be sure to get off on the Addison train stop to visit the world-famous Wrigley Field, home of the Chicago Cubs. Afterwards, visitors can take the Red Line down to the Chicago Stop for a walk down the city's famous Magnificent Mile before feasting on some of Chicago's infamous deep dish pizza at Gino's East.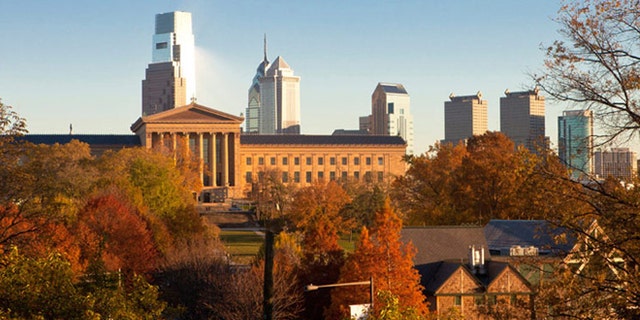 Sample Deal: $147/night for a 4.5-star hotel in the Magnificent Mile North – Water Tower area – bookings on 8/20 for stays 8/22 – 8/24/13.
2. Philadelphia, Pa.
Those looking for an East Coast getaway should check out Philadelphia, one of the largest cities in the U.S. While the Liberty Bell is Philadelphia's most famous historical attraction, the city offers a wide range of national landmarks for visitors interested in America's past. This list includes the Betsy Ross House, Independence Hall and the U.S. Mint. Philadelphia is also an ideal destination for sports fans, who can catch Phillies games throughout the rest of the summer and fall, or the beginning of the Philadelphia Eagles football season.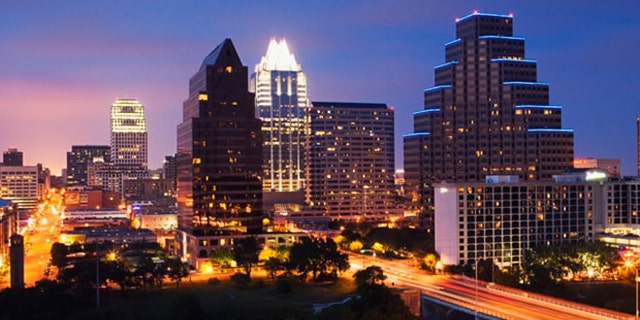 Sample Deal: $100/night for a 4-star hotel in the Center City East – Old City area – bookings on 8/20 for stays 8/22 – 8/24/13.
3. Austin, Texas
Though it can be a bit more difficult to find a last-minute deal during live music and cultural events like Austin City Limits and South by Southwest, Austin is a prime discount destination outside of those times. Lovers of the great outdoors can check out the Barton Springs Pool, a three-acre body of water which originates from underground springs and draws visitors internationally. Visitors can also chow down on delicious Texan cuisine from Austin's South Congress district—a hip, swanky locale complete with restaurants, boutiques and music venues.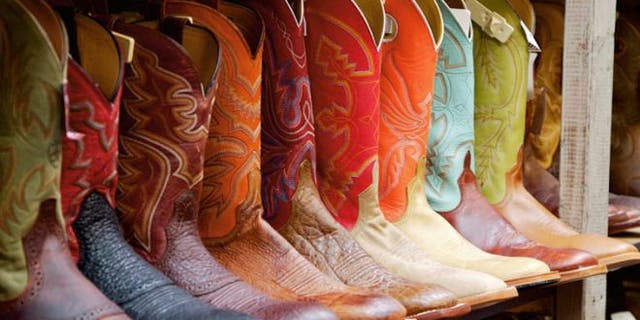 Sample Deal: $74/night for a 4-star hotel in the South Austin – Airport area – bookings on 8/20 for stays 8/23 – 8/25/13.
4. Houston, Texas
Another Texan city on the list is Houston, which offers a variety of events and locations for the whole family to enjoy – plus a lot of budget-friendly activities. In fact, the city has an entire district dedicated to museums, and more than a dozen of them are completely free to visit. Additionally, Houston venues like the Sundance Cinema and the Houston Grand Opera will satisfy those looking to sit back and enjoy performances, and of course the sports lovers can check out the Astros as they play baseball at Minute Maid Park.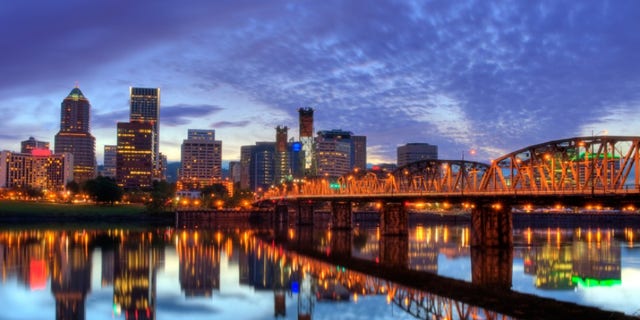 Sample Deal: $96/night for a 4-star hotel in the Downtown Houston area – bookings on 8/14 for stays 8/14 – 8/16/13.
5. Portland, Ore.
As one of the foodie capitals of the Pacific Northwest, Portland's popularity has been consistently on the rise. The city itself offers interesting experiences not available anywhere else, including the arcade/bar combo at Ground Kontrol Classic Arcade and the extremely popular Voodoo Doughnut shop. But Portland is more than just another city for some delicious meals – it's also famous for having a big focus on outdoor enjoyment. For example, visitors can head to the Hoyt Arboretum, the Portland Japanese Garden and the Oneonta Gorge – a beautiful hike through basalt corridors along the crisp water of Oneonta Creek.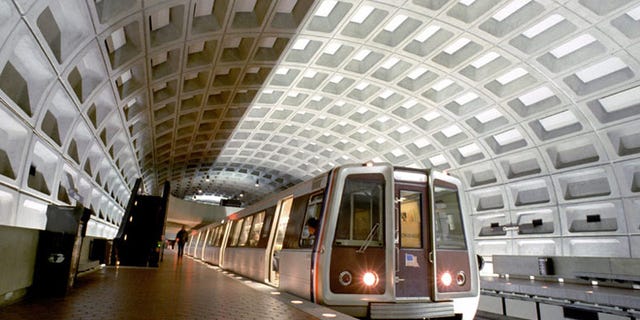 Sample Deal: $120/night for a 3-star hotel in the Downtown – Pike Place area – bookings on 8/14 for stays 8/18 – 8/20/13.
6. Washington, D.C.
Earlier this year, D.C. was on our list as a top deal city in general, but it's proving to be a prime destination for last-minute savings as well. The discounts don't stop at hotels because visitors will absolutely save money on all of the city's low-cost and no-cost activities. In fact, The White House, Lincoln Memorial and Smithsonian Institution (museums and National Zoo), despite being some of the most sought-after tourist spots in the U.S., are completely free to enter. Visitors can also spend a small fee of $3 to rent bikes and travel along the C&O Canal Trail in Great Falls Park to take in the majestic scenery. Alternatively, consider heading to the weekly Dupont Circle FRESHFARM Market to get a taste of local vegetables, fruit, cheese and more.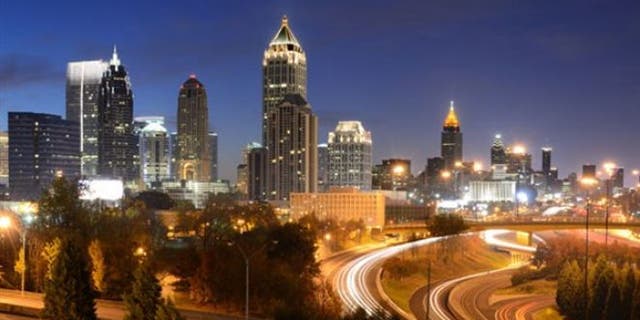 Sample Deal: $88/night for a 4-star hotel in the White House – Downtown area – bookings on 8/20 for stays 8/23 – 8/25/13.
7. Atlanta, Ga.
As the city that played host to the 1996 Olympics, Atlanta is still a bustling spot that offers lots to see and do. Located in the heart of Georgia, Atlanta is a musical hub for the hip-hop, rock and country genres, and home to acts including Outkast, R.E.M. and Lady Antebellum. Venues like The EARL and the Tabernacle are perfect for checking out the city's live offerings. Other hallmark activities include the Georgia Aquarium – the world's largest indoor aquarium - and historical stops like the childhood home of civil rights activist Martin Luther King, Jr.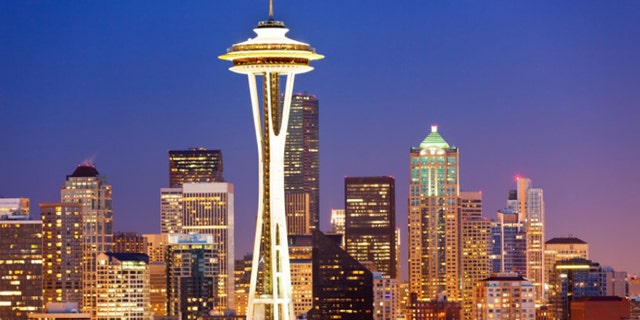 Sample Deal: $65/night for a 4-star hotel in the Downtown Atlanta area – bookings on 8/14 for stays 8/14 – 8/16/13.
8. Seattle, Wash.
Known for its top-notch coffee culture and the world-famous Space Needle, Seattle is another prime Pacific Northwest tourist destination that offers lots to do throughout the year. Visitors should take time to visit Seattle staples like the famous Pike Place Market on the waterfront, which gathers all of the city's diverse personalities and cultures in one place, and offers fresh meat, fish, and produce in addition to specialty shops and knick-knacks for the kids to take home as souvenirs. But don't forget to check out some other famous landmarks in the city, like the Seattle Great Wheel, Fremont Troll and the Hammering Man outside of the Seattle Art Museum.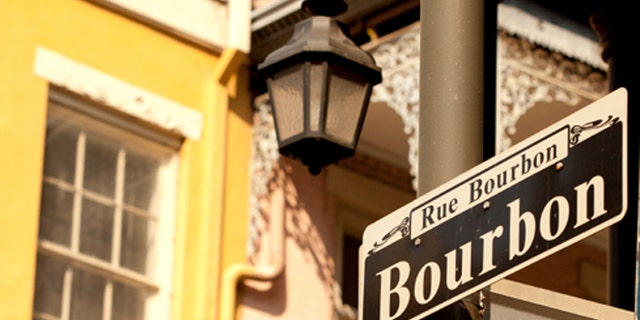 Sample Deal: $184/night for a 3.5-star hotel in the Downtown – Pike Place area – bookings on 8/14 for stays 8/18 – 8/20/13.
9. New Orleans, La.
Famous for its French influence, jazz music and creole culture, The Big Easy is a truly unique American city. New Orleans offers a wide range of once-in-a-lifetime experiences along with beautiful bayou scenery and great food. While there are many famous restaurants that provide their takes on local cuisine, as well as plenty of bars and clubs for those looking to let loose, there are also a surprisingly large number of outdoor activities that the whole family can enjoy, including fishing and boating in Barataria Bay, biking through the French Quarter or golfing on one of the city's many courses.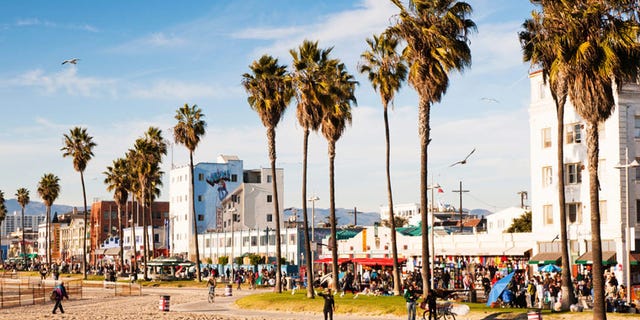 Sample Deal: $96/night for a 4.5-star hotel in the Downtown New Orleans area – bookings on 8/20 for stays 8/22 – 8/24/13.
10. Los Angeles, Calif.
The City of Angels is known for year-round beach weather and celebrity sightings, but it's also a melting pot of cultures, ethnicities and activities that allows the world to come to you. Within one afternoon, visitors can check out famous places like the Dolby Theater, Staples Center and Third Street Promenade and then head down the road for a cultural immersion in Korea Town, Thai Town, Little Tokyo or Little Armenia.
Sample Deal: $121/night for a 4-star hotel in the Downtown Los Angeles area – bookings on 8/14 for stays 8/14 – 8/16/13.
Hotel sample rates are based on searches made on Hotwire.com on 8/14/13 for stays 8/14 – 8/16/13 and 8/18 – 8/20/13, and on 8/20/13 for stays 8/22 – 8/24/13 and 8/23 – 8/25/13.