Jumbo jets to stop flying onto this iconic runway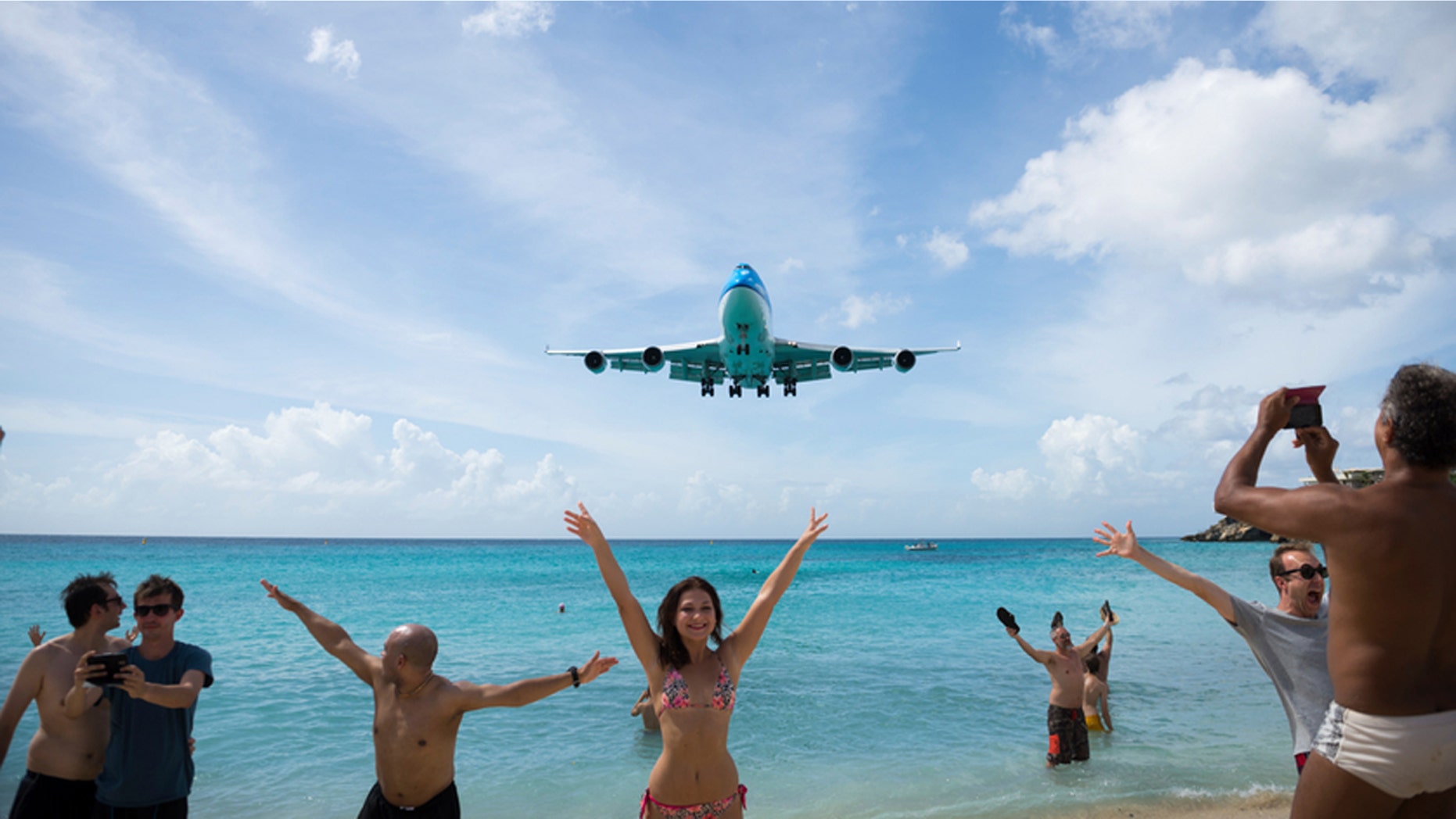 The sight of jumbo jets swooping perilously close to sun seekers on Maho beach in St. Maarten has thrilled plane spotters and beachgoers for years.
The beach sits at the end of a tiny runway at St. Maarten's international airport, the tranquillity is frequently disrupted by the sight and sound of passenger jets soaring just feet above the sand as they come into land.
Dutch carrier KLM's bright blue Boeing 747 jets are an especially iconic scene on the Dutch Caribbean island, and for 26 years they've drawn thousands of beachgoers who stood ready with their cameras to capture a shot of the thrilling approach.
NEAR MISS: 5 CRAZY PLANE LANDINGS CAUGHT ON CAMERA
But that's all over now.
KLM will no longer send its mighty 747 jets to Princess Juliana International Airport, swapping them with smaller Airbus A330 aircraft that hold about half the number of passengers.
The A330 will provide a shorter journey to the island, as it won't need a stopover in Curacao like the 747's old route.
Chief pilot of KLM's 747 team, Paul van der Ven, told the Netherlands' RTL News the airline's pilots were disappointed they could no longer make the unique landing and would treasure "precious memories" of the tricky approach.
Van der Ven, who has flown to St. Maarten more than a dozen times, said maintaining the height of the plane during touchdown was critical because the airport runway was unusually short.
Thrillseekers will still be able to capture smaller planes make the perilous approach this week.