Jack the Cat Found at JFK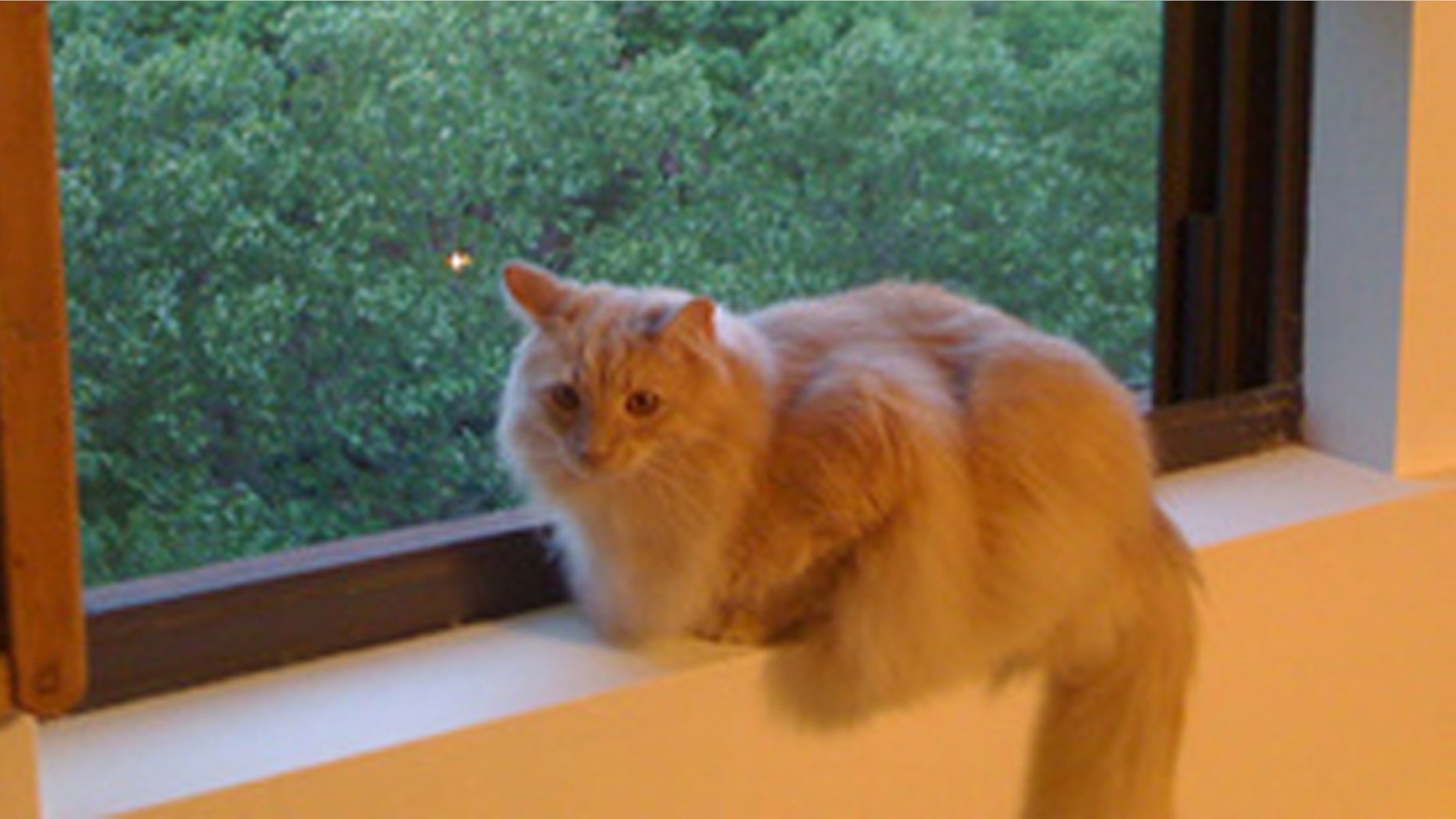 Long-lost Jack the Cat, who miraculously emerged alive Tuesday after disappearing at John F. Kennedy Airport more than two months ago, is fighting for his nine lives.
Veterinarians treating Jack say he's in critical condition and has a 50/50 chance of making it through.  Dr. Matthew Cooper told the New York Post: "He has a feeding tube, he's getting fluids through an IV, but feeding is the most important thing right now."
Jack has been diagnosed with fatty liver disease that causes fat to build up in the liver. He was roaming through the airport and living in vents after escaping from baggage services before boarding a flight to San Francisco with this owner, Karen Pascoe.
After his disappearance, Jack became an Internet sensation, with a Facebook page and a Twitter account of legendary status.
He was finally discovered after falling through the ceiling tiles inside a Custom and Border Patrol room at Terminal 8.
American Airlines on its Facebook page stated that Jack will stay in the hospital for the next few days and won't fly anytime soon.
Pascoe told the Post that Jack will eventually go back to California with her, but that she won't fly him cargo.
"He's not flying in cargo ever again!" she said. "He's flying in the seat -- probably in first class -- with me on the way back. I'm not letting him out of my sight ... I'm sure American Airlines is ready to put this bed," she told the Post.
Click here on how to avoid a Jack the Cat scenario.