Is it safe to travel to France? What tourists need to know after Nice attack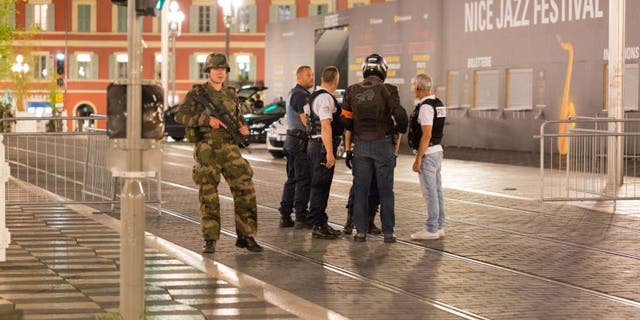 In the wake of Thursday's terrorist attack in Nice, France the U.S. Embassy in Paris is urging American citizens be vigilant, exercise caution at large gatherings and take steps to "bolster their personal security."
"Authorities believe the likelihood of terror attacks in Europe will continue as European members of ISIL (Da'esh) return from Syria and Iraq," the Embassy said. In addition, there is "a continuing threat in Europe from unaffiliated persons planning attacks inspired by major terrorist organizations but conducted on an individual basis."
The increasingly hostile terrorist attacks throughout the region, including November's attacks in Paris, March's attack at Brussels airport, and the bombing at Turkey's Ataturk hub in June, have many wondering if it is safe to travel to Europe at all
"Europe is no stranger to terrorism, having experienced national terrorist groups, such as the IRA and ETA over the decades," Caroline Bremner, head of travel at research firm Euromonitor International said in May. "However, the Paris attacks perpetrated by IS revealed the indiscriminate nature of this new form of terrorism that aims to destroy the very heart of European values, such as freedom and culture."
Extreme acts of violence have an immediate impact on tourism, with "short, sharp declines" in the aftermath, according to Euromonitor data. France has already seen a countrywide decline of 8 percent in arrivals in January in the wake of last fall's deadly coordinated attacks.
What steps can travelers take to improve their personal security?
The Embassy has urged U.S. citizens in Nice to contact family members immediately and to check local press for the latest updates and guidance from local authorities.
While the Government of France is not restricting public gatherings at this time, the U.S. Embassy is cautioning travelers against attending "demonstrations and large events intended to be peaceful can turn confrontational"-- including any protests or marches-- that can be viewed as targets by terrorists.
The French government is operating under a state of emergency, which has been extended three months in the wake of the Nice attack, though airports and train stations remain open.
In a state of emergency, the French government may prevent individual movement and can create zones of "protection and security." For tourists, it means that certain attractions or areas of interest can quickly be shut down if a credible security threat is present.
With heightened security measures, travelers can expect delays in airports and train stations so arrive early.
Are crowded areas less safe?
In general, travelers should be aware of "soft targets," William Besse, vice president, consulting, investigations and international, at the security and risk mitigations firm Andrews International, told FoxNews.com Attackers are "taking advantage of a soft target where they're a lot of people in one place and terrorists can inflict as much damage to as many people as possible."
Places that are open to the public and are likely to have limited, if any, security are the most vulnerable. These "soft" targets "are very difficult to protect," he said.
U.S. citizens should be cautious in public transportation systems, high-profile sporting events and concerts, residential area, business offices, clubs, restaurants, places of worship, schools, public areas, shopping malls and other tourist destinations. Outdoor venues, like the sidelines of the Tour de France or an open-air promenade, are much more difficult to protect.
Travelers need to educate themselves about the current situation in any destination. "Security situations can change quickly and without warning so be aware of that," Besse said. "If you want to deny that these things can possibly happen, you're putting yourself in harm's way," he said. "People just need to be super aware of what's going on around them." If you hear gun shot or explosions get out of an area as quickly as possible, if possible, he said.
In airports: In the event of an emergency, Bess recommends moving to the "secure side" of the airport as quickly as possible rather than sticking to shopping or lounging areas.
At sea: Several cruise lines have either delayed or canceled port excursions to Nice in the wake of the attacks, according to Cruise Critic.
Among the cruise lines affected include Norwegian, Royal Caribbean, MSC and Oceania.
A spokeswoman for P&O cruises, which has a vessel in Cannes today confirmed to the site that "All shore excursions to Nice have been canceled and passengers have been advised to avoid Nice centre."
Royal Caribbean has cancelled upcoming port calls to Nice on several excursions and MSC is offering passengers the opportunity to reschedule upcoming itineraries affected.
According to the latest statement from the Cruise Lines International Association, cruise lines "cooperate and partner with authorities regarding security matters. Port and onshore facilities, infrastructure, and passenger security and services in destinations are strictly scrutinized."
Travelers should check with their cruise company immediately to get the latest on any changes to port calls or European itineraries.
But if you've already booked a trip to Europe, experts say sometimes the best option is to proceed-- with caution.
Though he said tourists could consider taking France off the list for any immediate travel plans, Besse says overall, the risk of an attack is "very small, infinitesimal."