Incredible pictures of New York that will inspire you to visit
Jeff Chien-Hsing Liao has been writing a love letter to New York City for more than 10 years—documenting his muse from all angles. Born in Taiwan, Liao moved to New York in 1999 at the age of 22, and settled in Queens. Pictures from his newest book, Jeff Chien-Hsing Liao: New York, published by Aperture Foundation, will be released in conjunction with his solo exhibit at the Museum of the City of New York: "Jeff Chien-Hsing Liao's New York: Assembled Realities" runs through February 25. Senior photo editor Leonor Mamanna talks to Liao about his decade-long affair.
Mamanna was born and raised in New York, and has been a New York photographer for the likes of New York Magazine, The New York Times Magazine, Men's Vogue, Money Magazine, GQ and More.
1. View of Brooklyn, Manhattan, and Williamsburg Bridges from Governors Island, Manhattan and Brooklyn, 2012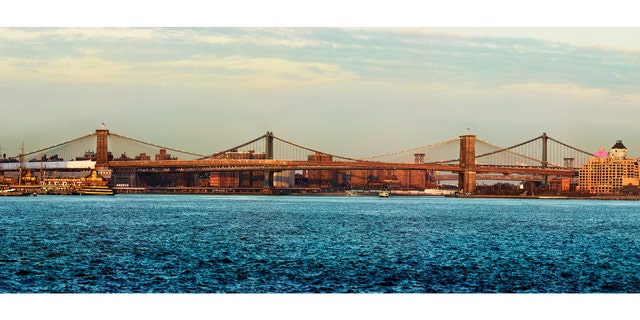 "NYC is one of the most photographed cities in the world. It is extremely difficult to create something new from it. In 2003, I started my Habitat 7 project in Queens, which is a less photogenic borough. Fortunately, Habitat 7 received the New York Times Magazine photo contest award. From 2006–2009, I was photographing Shea Stadium and Citi Field, and at the same time the Bronx Museum commissioned me to document the Grand Concourse. During the time, New York magazine started giving me assignments all over the five boroughs; I had these chances to study and scout the New York neighborhoods where I rarely go."
2. New Year's Eve Fireworks, Central Park, Manhattan, 2013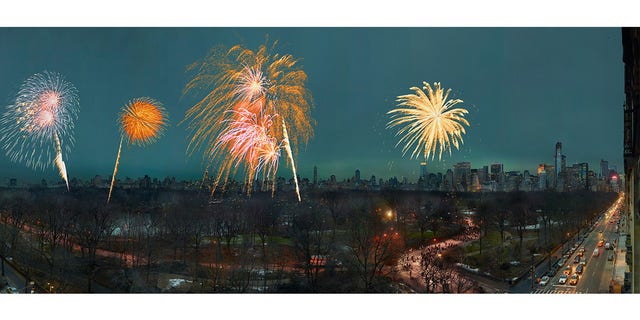 "[In] the past ten years, I had several chances to do projects outside of New York City, but there were always magazine assignments or museum commissions calling me back to photograph New York. I love the diversity and variety of this city. It just keeps changing and it is full of energy."
3. Brooklyn Roasting Company, Brooklyn Navy Yard, Brooklyn, 2013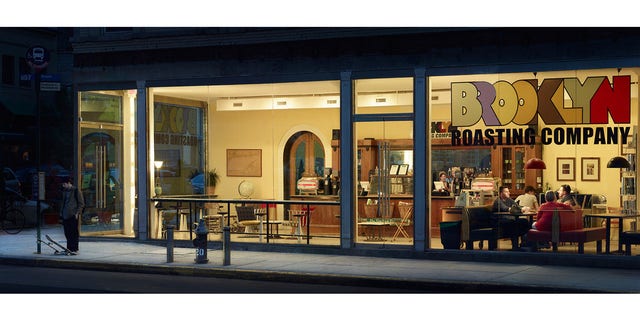 "[Beyond Hooper, for inspiration] I love Peter Doig's painting. I always admire works by Andrea Gursky and Gregory Crewdson. Egon Schiele's exhibition just opened at the Neue Galerie."
4. 42nd Street South, Times Square, Manhattan, 2011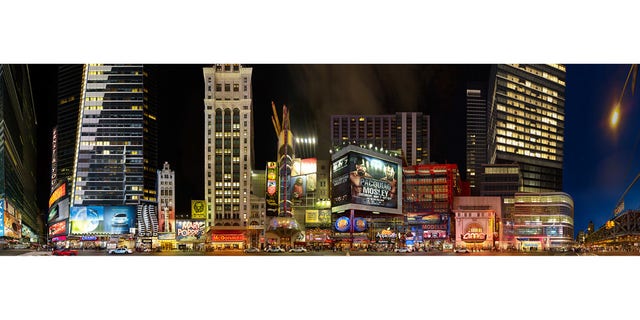 "To create something new is the most difficult. A simple idea always turns out to be the most challenging thing to do. For example, 42nd Street South: I decided to show the real scale proportion of the people and the buildings on 42nd Street—how people are overwhelmed by the city. I photographed 30 different locations on 42nd Street and ended up with more than 800 frames. It took two months of post-production time in Photoshop to put them together."
5. Pepsi-Cola Sign, Long Island City, Queens, 2013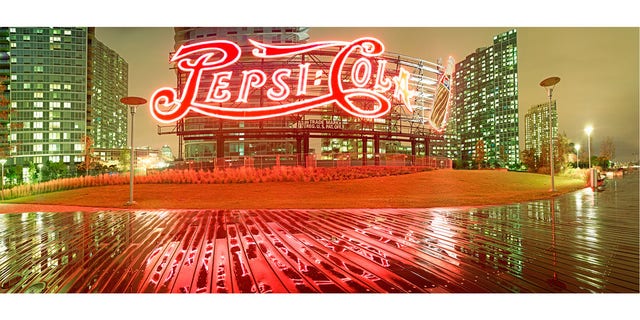 "I waited for a rainy day to make this photo, for the reflection from the ground. Pepsi-Cola to me is the same as Citibank building in Long Island City. When I drove across the Queensboro Bridge and saw the red neon Pepsi-Cola sign, I knew I almost home."
Check out more outstanding photos of New York City that will make you want to visit now.
More from CNTraveler
15 Places You Won't Believe Actually Exist
The Most Terrifying Places on Earth
The Best Hotels in the U.S. Are Not Where You'd Think
5 Things Smart Travelers Should Do in November