Hotel's infinity pool turns out to be large bathtub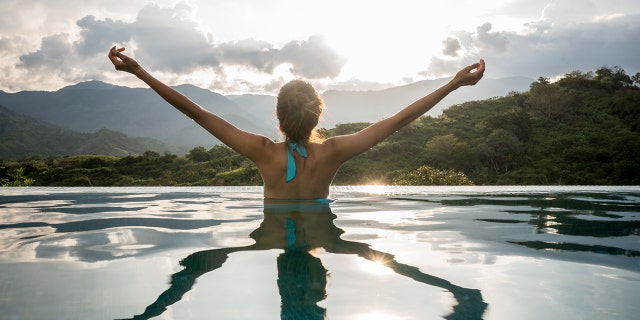 There's nothing cool about this pool.
A woman who went on a recent trip to Vietnam was expecting a wide, aquamarine-colored infinity pool at her hotel, as pictured on a third-party travel website.
Instead, she arrived to a squat, tiled fixture filled with dingy-looking water.
The above-ground structure is so small that a ladder leading up to it spells out "Welcom" on one rung, with no apparent space for the final "e."
The traveler, Jenny Kershaw, posted the two images to Twitter last week, calling out Booking.com, where she saw the listing for the hotel, according to Insider.
"Our hotel pool in Vietnam … booking.com VS reality," she wrote, followed by three laughing-face emojis. It is not clear where in the southeast Asian nation the hotel is located.
The tweet quickly went viral.