Flight attendant, airline must pay model $101,000 for burns from soup spill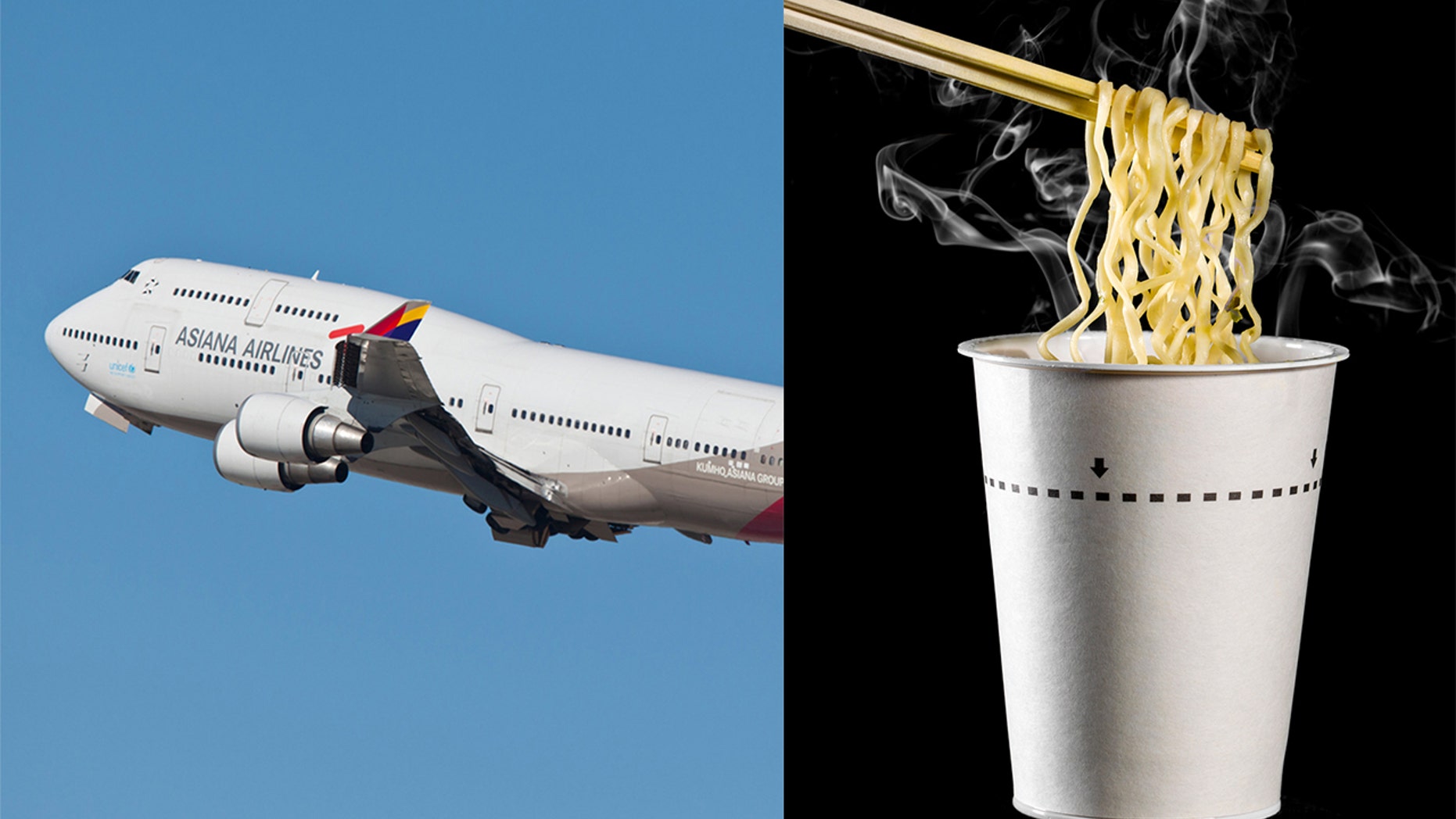 A model has been awarded $101,928 for extensive injures incurred on a flight from Incheon, Korea to Paris.
The model, identified only by her last name Chang, was traveling on Asiana Airlines' business class in 2014 when the incident occurred, the StraitsTimes reported.
WOMAN WHO FELL FROM AIRPORT SHUTTLE AWARDED $476,500
While on the flight, a crew member allegedly spilled scalding instant noodle soup on Chang, causing extreme second and third-degree burns on her abdomen, thigh and "private parts," News.com.au reported.
The passenger claims that the plane didn't have the proper emergency supplies to treat her burns and instead relied on a bag of ice, ointment and pain pills to treat her injuries until they reached Paris.
Since then, the now former model had to undergo several operations for the burns, including skin transplants.
"Even after years of skin transplant surgery, I cannot fully recover," she said. "The burn to the core is also affecting my relationship with my husband. I was also told that it can cause danger if I get pregnant."
The airline denied the claims, saying that Chang "accidentally knocked over a tray of ramen dishes." The airline goes on to say "we took emergent care as directed by a doctor on the plane," New.com.au reported.
FOLLOW US ON FACEBOOK FOR MORE FOX LIFESTYLE NEWS
Chang filed a lawsuit the year after the incident, demanding about 2 million won ($1,860) in damages.
The District Court in Seoul, Korea, ruled in favor of Chang and ordered the flight attendant and Asiana Airlines to jointly pay her 109.6 million won ($101,928).