Father and daughter rode all 49 Disney World rides in 1 day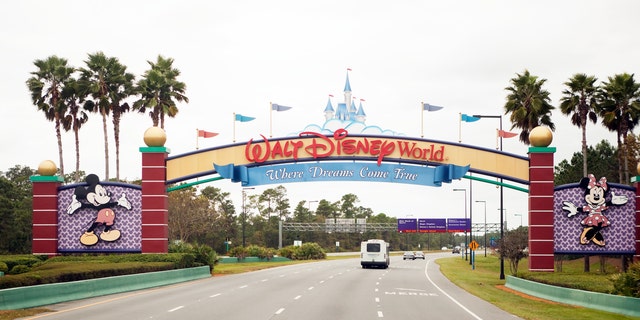 Father-daughter time is different for every family, but your quality time probably can't beat spending 17 hours at Walt Disney World.
A Disney-loving dad who goes by Kenny the Pirate online and his daughter, Jordyn, embarked on a challenge on December 6 to ride all 47 rides at Disney World in just one day.
Kenny documented the pair's experience online, and the day seemed amazingly fun — and extremely exhausting.
According to Kenny, the two aimed to start their day at 5 a.m., but accidentally slept in until 5:35 a.m. While they hoped to get to the park by 6 a.m., through some miracle they managed to get in line my 6:30 a.m. and were still among the first to arrive.
By 7:45 a.m. they were in the park and in line for their first ride, Avatar: Flight of Passage. The clock starts ticking here.
More from Travel + Leisure
The challenge itself was created by the website Parkeology, officially named the WDW47 (that's Walt Disney World 47, for the 47 rides) challenge. On the Parkeology website, anyone who decides to take on the challenge can report their times and link to their social media accounts.
Throughout the day, Kenny and Jordyn successfully rode every single ride using their Fast Passes and a park hopping app developed by Kenny himself called Character Locator. The app creates tour plans for people to optimize their experience within Disney World, helping them find characters, giving them ride tips, and making schedules.
Kenny and Jordyn rode rides both big and small, from Splash Mountain and Tower of Terror to the Many Adventures of Winnie the Pooh.
After about 17 hours, the father and daughter completed the challenge around 12:35 a.m. Out of the 15 teams registered that day, only four teams finished the challenge entirely. A day at the park is harder than we all thought.
Kenny and Jordyn's full experience can be found on Kenny's website and Twitter page.