'Downton Abbey' castle open to summer tours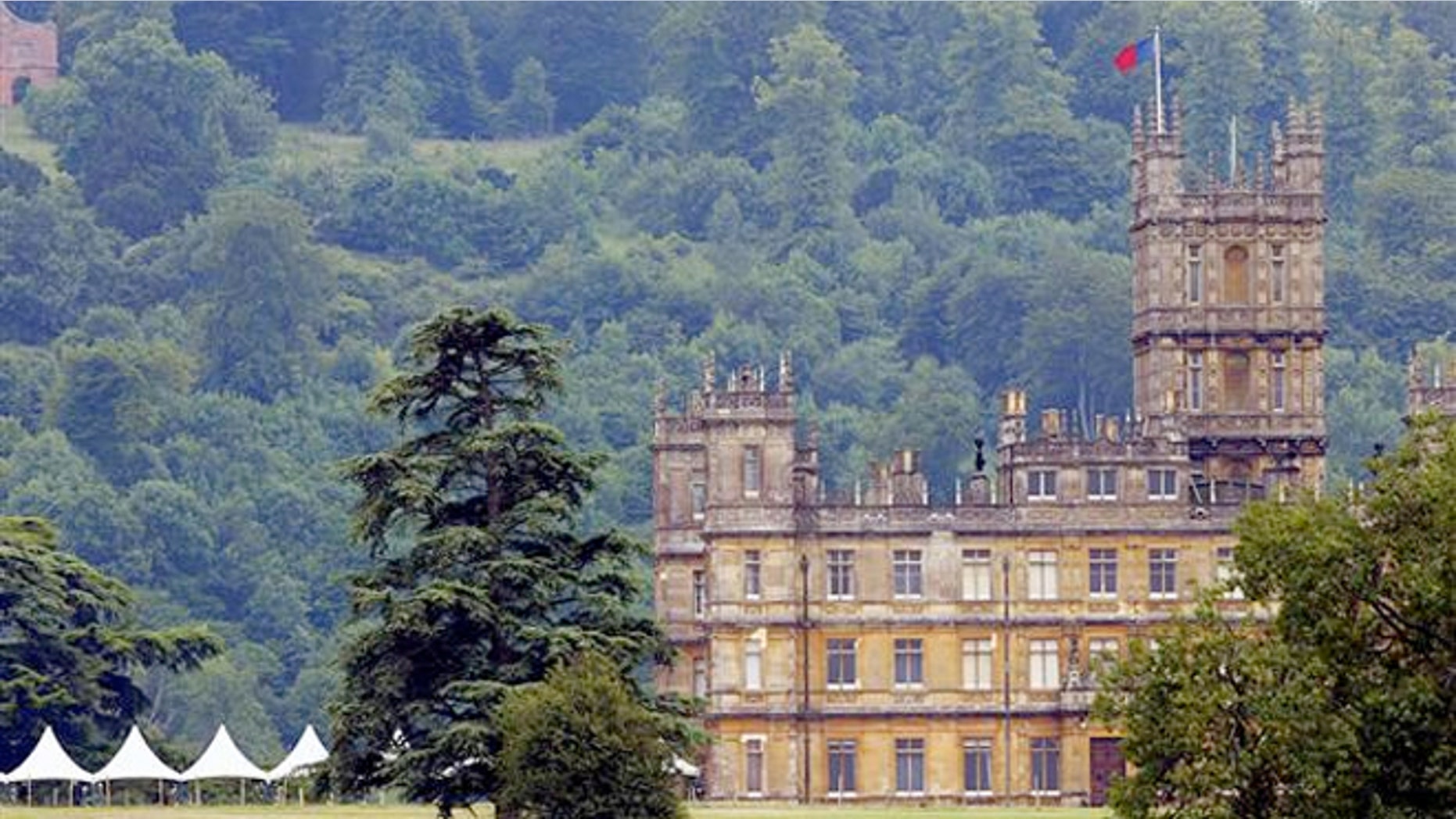 "Downton Abbey" fans don't have to wait till next season to get their fix.
Highclere Castle, the real "Downton Abbey" and the estate where the critically acclaimed show is shot is open for visitors.
According to the official website, the home, located in Newbury about an hour-and-a-half drive from London, will be open to the public Sunday through Thursday starting July 1.  Previously the castle, designed by architect Sir Charles Barry and home to the real-life aristocratic Carnarvon family, was only open for special events.
Tickets will gain you entrance to visit the home  – including the saloon, dining room, library, music room, drawing room, smoking room, and some of the more than 50 bedrooms--so you can see where Lady Edith and Lady Mary put on all those delicious dresses --or took them off.
Also on your tour you may catch a glimpse of something more than the elaborate furnishing and stunning gardens.  Legend has it that the castle is haunted, in part because the Egyptian Pharaoh King Tutankhamun's final resting place was a permanent fixture at the castle.
Yes, King Tut is in the basement!
In the 1920s the fifth Earl of Carnarvon was world renown for his role in helping archaeologist Howard Carter discover the tomb of the king, and for his collection of Egyptian antiquities he collected from excavating tombs in the Valley of the Queen's and the Valley of the Kings. Many historians believe the stately home is cursed because of its links to the unearthed burial site of Tutankhamun.
While much of his collection was sold to the Metropolitan Museum in New York, visitors can see the remaining ancient relics in a new Egyptian exhibition throughout the cellars of the castle.
Pre-booking tickets online to visit Highclere Castle is encouraged, and prices for a tour of the castle, exhibition and gardens range from about $14 for children and $25 for adults.
And for those who can't get enough of "Downton Abbey", a new custom, seven-day tour is available from July through September.  Visitors will visit Highclere Castle, along with other set locations include sights in Cambridgeshire, Berkshire and London. Rates start at an aristocratic $4,500 per person, depending on hotels.