Disney World slammed by parents of disabled child for 'disgraceful' lack of changing facilities
One British mother is chastising Walt Disney World for a "disgraceful" lack of adequate public restroom facilities, a frustrating discovery made during a recent trip to the Orlando, Fla. theme park with her 9-year-old-son with quadriplegic cerebral palsy.
Now, the vocal mom is petitioning the park to make its restrooms truly accessible for all.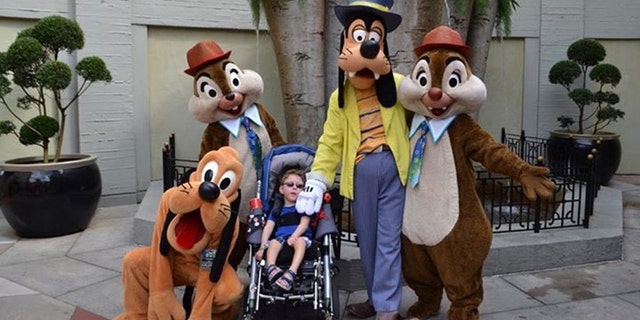 In April, Laura and Kevin Moore were disheartened to realize early on in their vacation to Disney World with son William that there were no adult sized changing beds and lifting hoists in any of the park's public bathrooms, the Daily Mail reported on June 5.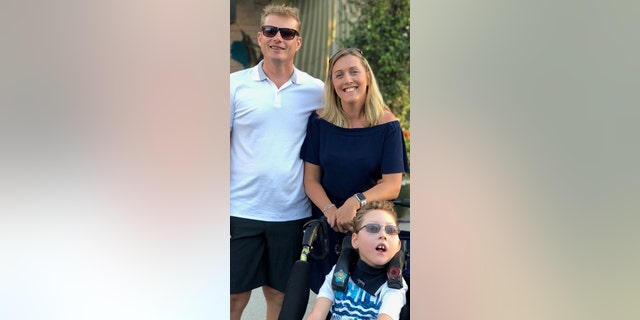 DRAGON FLOAT CATCHES FIRE DURING DISNEY WORLD PARADE, PARK OFFICIALS SAY
William uses a wheelchair and cannot sit or stand unaided, but can alert his parents when he needs to go to the bathroom. His mother says it has become "increasingly difficult" to lift her son from his chair to the toilet as he has grown, with the park's lack of hoists making their getaway from Worthing, West Sussex, all the more complicated.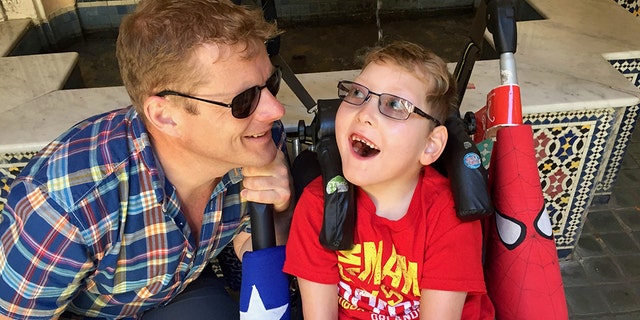 "It's disgraceful that the biggest theme park on the planet doesn't cater for everybody."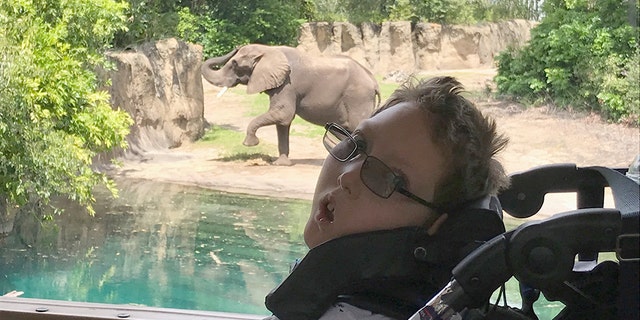 "If they spent a day in their park with me and my son, they would immediately know there was a problem," Laura told the outlet. "They can make all these amazing rides but they can't put a changing hoist in a toilet. It's disgraceful that the biggest theme park on the planet doesn't cater for everybody."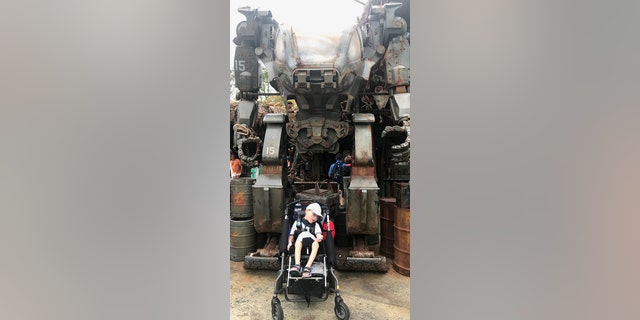 "Disney is one of the richest companies in the world and they work with Make A Wish [Foundation] so disabled people are coming every day," she further mused. "When you go, you see usually 25 or so children and adults who would need that kind of facility."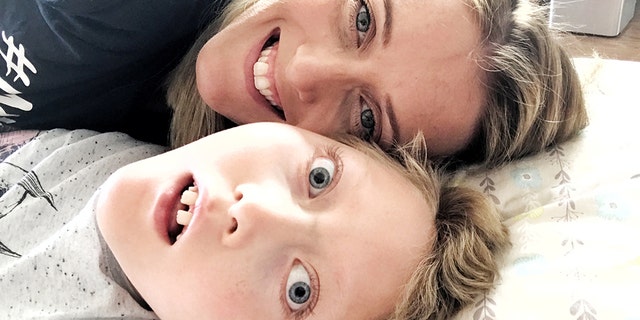 Laura contacted Disney officials and was shocked to hear that the park would investigate her complaint, but did not immediately commit to initiate changes.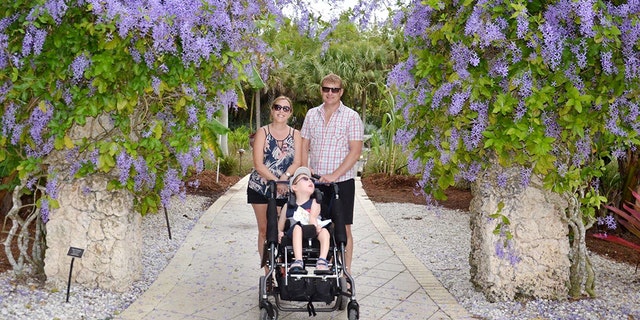 Disney did not return Fox News' request for additional comment on the request.
Disney returned Fox News' request for comment with the following statement:
"Inclusivity and accessibility are hallmarks of our approach to guest service—and everyone should feel welcome and comfortable at a Disney park. We're proud of our track record of award-winning services for guests with disabilities, and our restrooms align with all accessibility regulations," a representative said.
"Beyond that, we also offer facilities with space and privacy for those who may need assistance with their personal care. Our Services for Guests with Disabilities team is always available, and can provide information and assistance before and during a guest's visit."
WOMAN GRADUATES COLLEGE 21 HOURS AFTER GIVING BIRTH
Meanwhile, the Moores are not the only family feeling irate with the megapark's lack of accessible restroom facilities. Lauren Senior of Bridport, Dorset told the Mail that her family was left fuming over the same "disappointing" issue when they realized that Disney World's restrooms could not fully accommodate the needs of her disabled brother during a recent visit.
"We knew before we went that they didn't have the facilities, so we contacted them ahead but they said there was nothing they were willing to do about it," Senior said of her family's efforts to coordinate accommodations ahead of their trip for her 20-year-old brother Jacob, who has terminal wasting disease Duchenne muscular dystrophy. "He's fully continent, he just needs the hoist to get him out of his clothes and onto the toilet," she explained.
FOLLOW US ON FACEBOOK FOR MORE FOX LIFESTYLE NEWS
"We found it really disappointing. The changes required are a drop in the ocean for Disney but they would make such a huge difference to these children," she added. "It is hurtful to find out how little they value people like Jacob. It's 2018 so it's shocking that this can still happen."
Disney's website page for services for guests with disabilities features the following information on restrooms & companion restrooms:
"Restrooms at the theme parks offer facilities designed for access by Guests with mobility disabilities. Companion-assisted restroom facilities are also available at various locations in each theme park," a statement reads. "Theme park First Aid locations have facilities with additional space and privacy for individuals who may need assistance from a member of their party with their personal care needs."