Cruise failure leaves Mobile with looming debt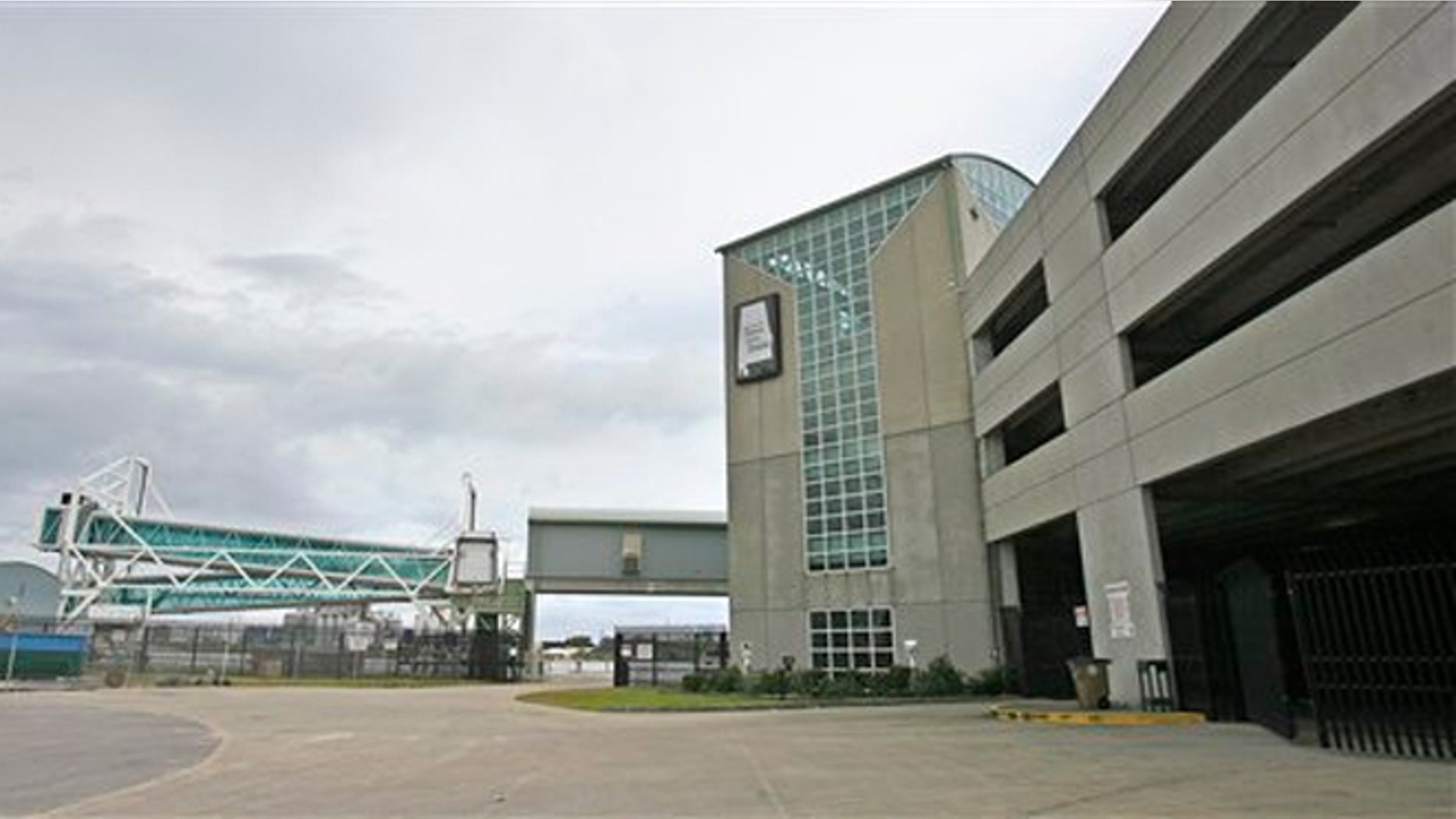 The failure of Alabama's lone cruise port has left the city of Mobile with a looming problem: How to pay for a more than $20 million passenger terminal that's now used for dances and weddings rather than tourist embarkations.
For years, parking charges and other fees paid by cruisers covered debt payments of about $2 million annually for the Alabama Cruise Terminal. But those funds will run out at the end of the current fiscal year, leaving promoters and city officials only six months to either secure a new cruise ship or figure out another way to pay for the 65,000-square-foot building.
The terminal's manager, Sheila Gurganus, said she is trying to promote the city as a cruise homeport at industry meetings. Yet she also is trying to generate enough money to pay utility bills at the terminal by renting out the mammoth building for Mardi Gras events, weddings and school proms.
"I don't have any marketing money here, but I've been using the cruise terminal as a very popular venue," said Gurganus, one of only three remaining workers at the cavernous terminal, located on the western shore of Mobile Bay.
A spokeswoman for the city, Barbara Drummond, said officials aren't sure how to pay the mortgage on the 7-year-old terminal when the bill starts going to the city on Oct. 1. The final decision will come down to Mayor Sam Jones and the City Council.
"The mayor and the Cruise Commission are still in active recruitment and trying to get a cruise company to come back to Mobile," she said. "They've had a couple of offers, but nothing concrete."
Council President Reggie Copeland said the city has enough in reserves to pay the rent for one year, but an additional 1 cent sales tax may be needed to help cover the debt if the city fails to lure another ship.
"It's going to eat into some of our revenue sources, but it was a gamble we took," he said.
The terminal debt payment isn't huge for a city with overall revenues of almost $200 million, but the mayor's office already is projecting a budget deficit of as much as $29 million for the upcoming fiscal year. Some council members are contesting the figure, but Copeland said the reserve fund — normally set aside for emergencies including hurricanes — can absorb the terminal payments regardless of other problems.
Carnival Cruise Lines announced plans to base a small ship, the Holiday, in Mobile, and the city decided to build the terminal in 2004. The state retirement system funded construction initially, and the city then bought out the pension fund and operated the terminal on its own.
"We were netting $1 million a year," Copeland said. Parking revenues and other fees covered the debt payments, he said.
With the ship generally at or near capacity, the company replaced Holiday with a larger ship, Elation, which is 855 feet long and carries 2,052 passengers. But last year, the cruise line relocated Elation to New Orleans because the trips weren't making enough money.
Gurganus said the lack of a turning basin large enough to handle ships at least 900 feet long is hurting Mobile, even though the terminal is only several miles from the open waters of the Gulf of Mexico. The city still gets occasional visits from smaller cruise ships, she said.
But cruise industry watcher Carolyn Brown said inadequate marketing is a big part of Mobile's problem in luring another ship to replace Elation, which made its final trip from Mobile last fall. The domestic cruise industry is getting more competitive as companies relocate ships overseas, and Mobile has not done enough to promote itself as a potential home port or destination, said Brown, chief editor of cruisecritic.com.
"I think unless you already know about Mobile you don't know about Mobile, and that's the problem," she said.
The city has long lived in the shadow of New Orleans, its neighbor 150 miles to the west. But Brown said Mobile is not aggressive enough in trying to promote its attractions, which include the battleship USS Alabama; scenic Bellingrath Gardens; nearby Gulf Coast beaches; and a vibrant downtown that resembles a small French Quarter.
"We cover ports and we never hear from them," Brown said.
Copeland said a consultant hired by the city is making inroads with the industry, and he expects Mobile to have another cruise ship soon enough that paying the debt is a problem for only one year.
Among other things, Copeland said, the city is offering incentives to a potential suitor including free advertising and free tickets to a new maritime museum being built. City leaders hope that can help win another ship and pay the terminal debt before it gets out of hand. Copeland said he cannot name the company being offered the incentives, but a deal is close.
"I know it's going to happen, but I can't say much more," Copeland said. "The negotiations have been under way."