China opens terrifying glass-bottom walkway dubbed 'Brave Men's Bridge'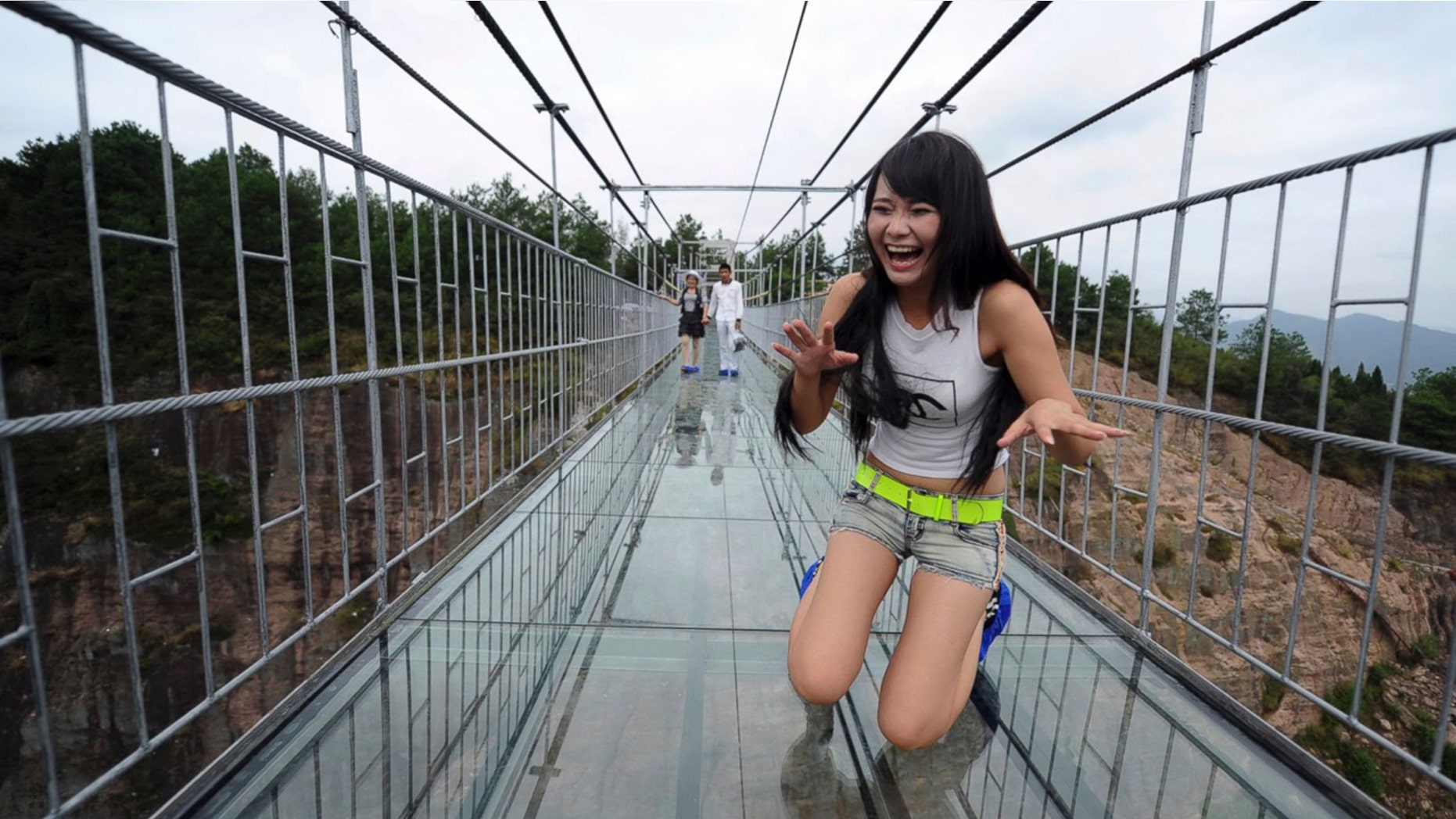 This tourist attraction is not for the faint of the heart.
China has opened a glass bottomed bridge hovering 590 feet above the valley floor in Pingjiang county in Hunan province.
A stunning aerial view shows the glass suspension bridge at the Shiniuzhai National Geo-park in Pinging county, Hunan province, China. (Reuters)
Stretching almost 1,000 feet long, the glass suspension bridge is named Haohan Qiao, translating in English to "Brave Men's Bridge" and it's not hard to see why.
The bridge was originally wooden until its conversion using glass panes 24mm thick (about .95 inches) and 25 times stronger than normal glass.
A couple walks across the suspension bridge wearing protective shoe coverings. (Chinatopix via AP)
China also has plans for another glass-bottomed suspension bridge in the Zhangjiajie Grand Canyon area, about 185  northwest of Shiniuzhai.
When completed, it will be the world's highest and longest glass bridge at over 1,400 feet long and 985 feet high.