Celebrate 'Ferris Bueller' turning 30 with Chicago's Ferris Fest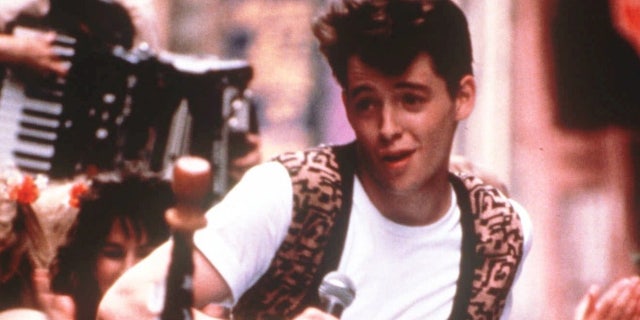 Hearing that "Ferris Bueller's Day Off" turns 30 this year means you are suddenly hit with the realization that you are ridiculously old. Not to worry, because Chicago has the antidote. Of course, you are still old, but this Ferris Fest nonsense sounds like the kind of amazing time that will have us forgetting about all of our worries.
As IMDB reminds, the classic John Hughes movie is celebrating a milestone birthday on June 11.
And the character who once had an entire town coming together to "Save Ferris" is back at it again, saving the summer from its usual doldrums.
Ferris Fest is just what it sounds like, a movie-themed good time that centers around that movie that proved getting out of school was as easy as creating a mix-tape of your snoring.
The festival will take place from May 20-22 and consist of a special screening of the 1986 classic as well as cameos from various actors from the film.
There will also be a special screening of the movie, appearances from actors who played the roles of Mr. And Mrs. Bueller as well as the snooty maitre d' who couldn't believe that a young Matthew Broderick was the sausage king of Chicago.
There is also a two-day bus tour planned, which will take fans to nearly all of the places scene in the movie such as Cameron's house, The Art Institute of Chicago and Willis Tower.
Life moves pretty fast, and if you don't get in on these tickets now you could miss it.
You can enjoy as much or as little of the event as you like, and tickets run the spectrum of involvement from $10 for a Ferris Bueller room tour or entry to the parade or $300 for a three-day package.
Tickets are on sale at Eventbrite.
As we mentioned, there will be a ton of activities to enjoy, including a recreation of the parade scene when Bueller managed to get up on a float and lip sync "Twist and Shout," which put to shame the time you skipped school and used the time to merely watch re-runs of "Saved by the Bell."
More from TravelPulse:
Morgan Freeman Will Now Narrate Your Road Trips Via Waze
5 Steps to Florida MLB Spring Training Heaven
Catch Oscar Fever at These LA Hot Spots
Celebrate Ferris Bueller Turning 30 With Chicago's Ferris Fest
7 Things to Do in New Hampshire (Other Than Attend a Political Rally)