Canada's Okanagan Valley: The best wine region you've never heard of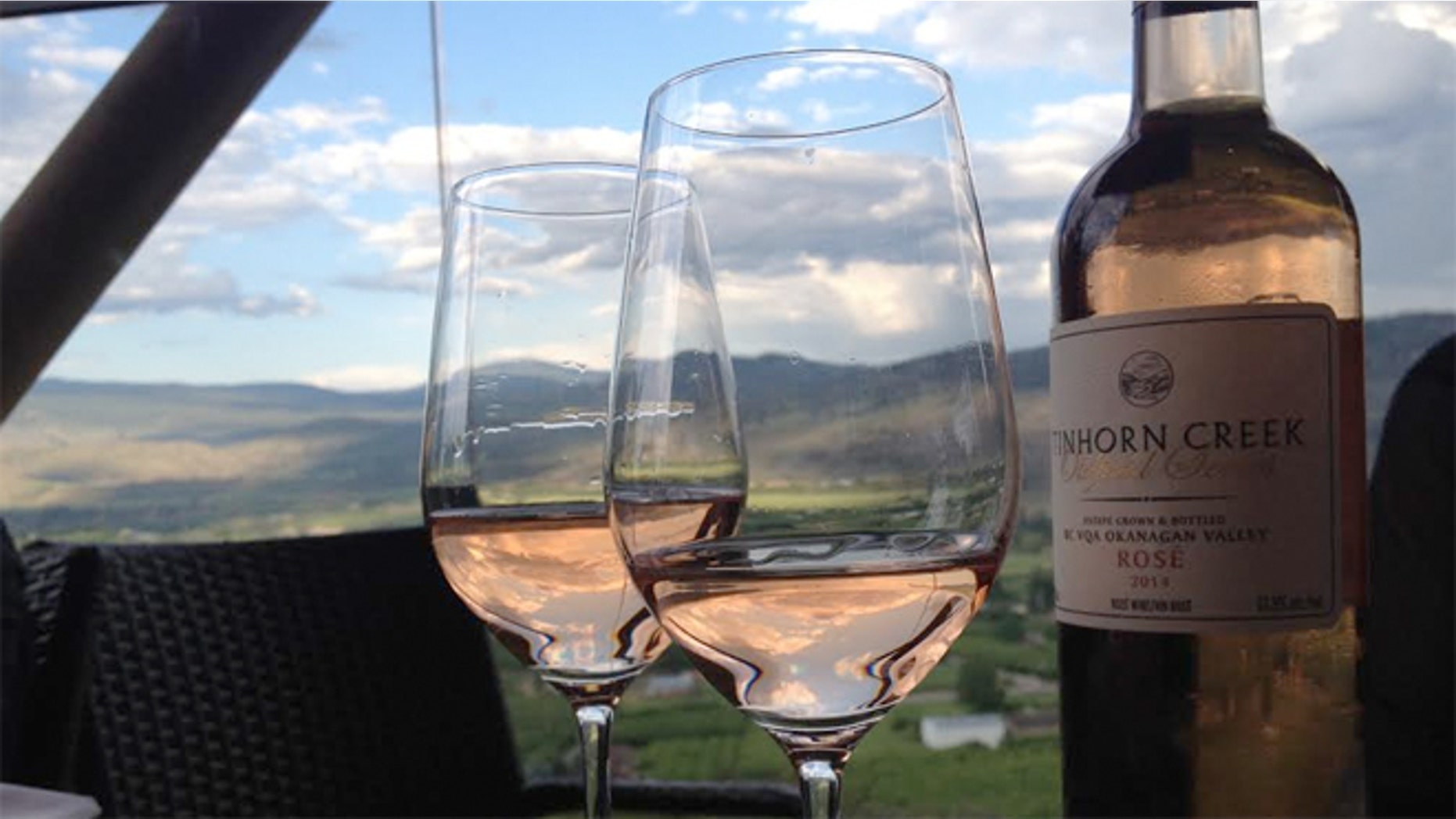 Dotted with gleaming lakes, surrounded by majestic mountains and abundant in grapes that produce some of the best wines in North America, British Columbia's Okanagan Valley is a beloved summer vacation spot for Canadians.
But many Americans have never heard of the region, which runs from the town of Kelowna in the north to Osoyoos in the south, about 10 miles from the Washington border. So pull out your passport, because it's well worth the effort to get here, especially if you're a wine enthusiast craving something a little different from stateside sipping.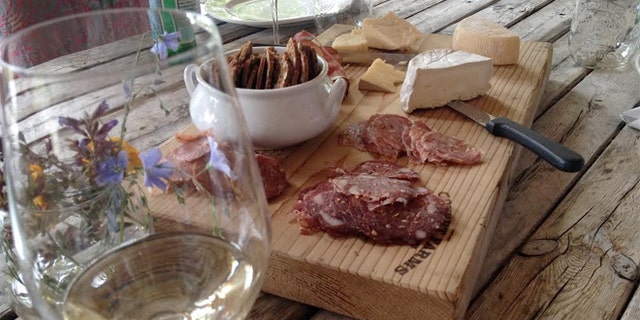 First of all, there's the excitement of exploring a wine region that's undergoing a full-on revitalization. It started about 20 years ago, when local winemakers began replanting their vineyards with high-end European varietals. Nowadays, new wineries are popping up everywhere: There are 170 wineries in the Okanagan Valley, including many that produce wine from other kinds of fruit besides grapes. There's also an exploding culinary scene, as the farm-to-fork movement has evolved from roadside fruit stands to award-winning restaurants featuring a bumper crop of enthusiastic chefs.
And then there's the thrill of drinking wine that, thanks to regulations on both sides of the border, is nearly impossible to find anywhere else in the world, as well as grapes that you may have never have heard of – French Roussanne, anyone? Add the camaraderie of welcoming locals and a head-spinning array of activities, from biking to stargazing, that round out any wine-centric itinerary, and you've got the recipe for an unforgettable getaway. Here are several reasons why the Okanagan Valley should be on a wine-lover's must-visit list.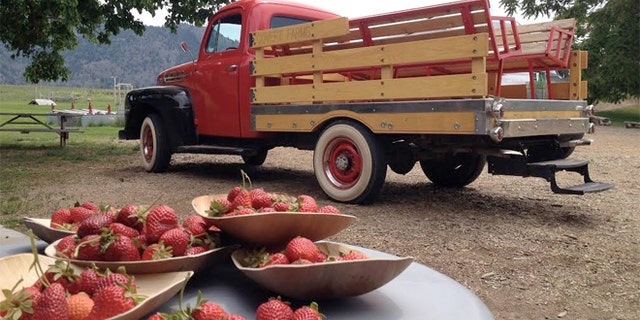 World-class wines
The Okanagan Valley started its remarkable transformation when local winemakers, facing the implementation of the North American Free Trade Agreement, began tearing out the hybrid grapes they'd been using mainly for jug wine and replacing them with higher-quality European varietals. They did this to compete with American imports, and now the region's wine – once synonymous with the bracingly sweet ice wine made from grapes picked after a frost – is more diverse, better made and racking up awards.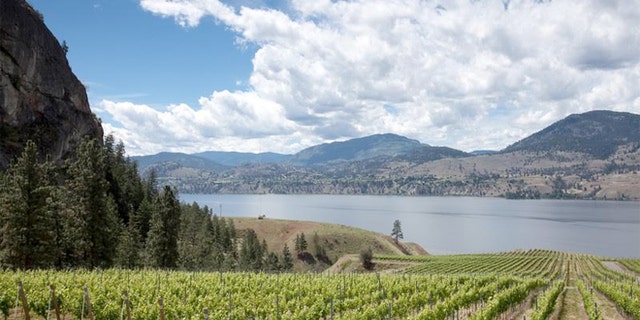 Unusual grapes
The Okanagan Valley's geography – cooler in the north and hotter in the south with about 100 miles of microclimates in between – translates to incredible diversity in its grapes. There are more than 80 varietals, according to the British Columbia Vintners Quality Alliance, which oversees quality assurance for the region.
"People ask what kind of wines we're known for, and because we do so many and do them well, there isn't really one we can hang our hat on, which has been a blessing and a curse," said Alliance spokeswoman Lindsay Kelm.
A few exotic names to look for: Auxerrois, an Old World white grape with roots in Alsace, and Ehrenfelser, a light, delicate German white, both available at Gehringer Brothers Estate Winery; Chasellas, a refreshing, citrusy white from Switzerland, at St. Hubertus; Sovereign Opal, a white grape created at a local research institute for Calona Vineyards, which makes several delightfully floral whites from it.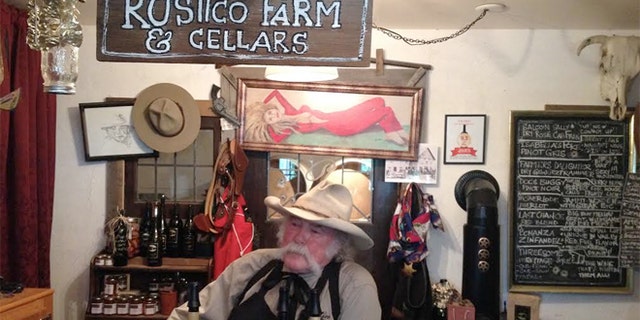 Unique tasting rooms
Case in point: Rustico Farm & Cellars, where a prairie wagon and the laundry on a clothesline outside the log cabin "Tasting Saloon" hint at the revelry inside. Owner Bruce Fuller, wearing a worn cowboy hat, is behind the bar slinging splashes of his creations into tumblers like a Wild West bartender.
Brimming with fascinating memorabilia and quirky antiques, the winery illuminates the Okanagan's ranching and mining history. "After a while, wineries get to feel the same, and it all starts to feel like a bit of a blur," Fuller said. "We didn't want to be part of that blur." (Though it must be said: Throw back enough of Fuller's tasty wines, which boast offbeat names like Isabella's Poke, and things can feel pretty blurry.)
Other spots are just as memorable. A few miles away you'll find Nk'Mip Cellars (pronounced IN-ka-meep), a gorgeous, 18,000-square-foot property that sits on Lake Okanagan and boasts more than 200 awards for its wines. It's the only Aboriginal-owned and operated winery in North America, and along with its recently renovated resort is a testament to the heritage of the Osoyoos Indian Band of the Okanagan (British Columbia) First Nation, which first planted vines in the region nearly 50 years ago.
Prices that won't break the bank
While price points upward of $50 are becoming more common for reserve wines and finely tuned Bordeaux-style blends, you'll rarely shell out more than $25 for an excellent bottle. The exception is ice wines, which are labor-intensive to produce and have extremely low yields. They run around $25 and higher per 150-mL bottle.
Other wallet-friendly bonuses? Some wineries, especially the smaller ones, don't charge a tasting fee. And right now, there's a favorable exchange rate for the U.S. dollar.
An exploding culinary scene
In the not-too-distant past, the Okanagan Valley was known more for its orchards than its restaurants. But thanks to the efforts of well-known Canadian chefs, the region is emerging from the shadows of food-obsessed Vancouver as a standalone culinary destination.
Foodies will delight in a concept that doesn't really exist stateside: restaurants on winery grounds that allow guests to counteract the effects of a morning of tasting with lunch, or to linger over dinner, while grabbing a bottle or two they may have tried for the first time during their meal. In the southern Okanagan in 2011, the Tinhorn Creek winery opened Miradoro, which serves locally sourced dishes in a spectacular dining room overlooking the valley. Other wineries with excellent restaurants include Mission Hill and Hester Creek. Many wineries also have a patio and/or picnic area and encourage guests to bring their own food and linger over a glass or two. In addition, working farms like Covert Farms invite guests for a day of berry-picking, hiking and wine tasting.
Plenty of non-wine options
Cyclists, both dirt junkies and road riders, love the Okanagan Valley for its rugged downhill trails, winding country roads and rugged landscapes. An excellent option for bikers is the Kettle Valley Railway, an abandoned railroad line that runs for more than 372 miles (the stretch between the south Okanagan towns of Penticton and Osoyoos is 36 miles).
The well-appointed, multi-million Watermark Beach Resort, which was completed several years and helped kick off a new era of year-round tourism for the south Okanagan, offers a enticing array of activities. There's waterskiing and wakeboarding on Osoyoos Lake, the warmest in Canada; on-site yoga; and easy access to lakeside trails that, with a little maneuvering, can take you right to the U.S. border.
The Okanagan Valley is also an ideal destination for astronomy buffs. Stargazers shouldn't miss the chance to stay at the quirky mountaintop Newton Observatory B&B, run by Jack Newton and his wife, Alice. Jack, a renowned amateur astronomer, offers guests a chance to gaze at the universe from the observatory he built and to gawk at his stunning astrophotography, which decorates the homey, three-room B&B.