Bomb scare at Phoenix airport caused by unattended car; driver only getting $52 parking ticket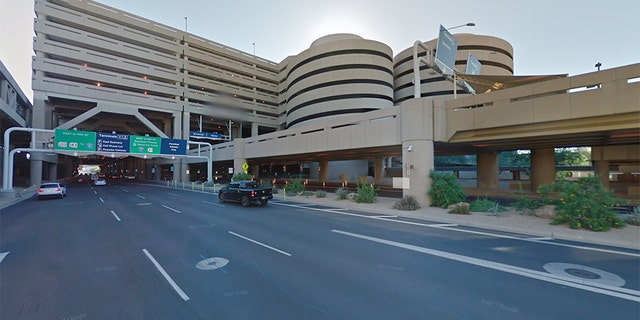 The driver responsible for leaving an unattended rental car near a terminal at Phoenix Sky Harbor Airport on Sunday morning – and throwing Terminal 4 into chaos as a result – is getting off with just a ticket and a towing fee.
The man, whose mistake resulted in the delay of hundreds of flights and dozens of cancellations, has been issued a ticket for $52 and ordered to pay an additional fee of $75 for towing the car, Phoenix police confirmed.
Police have submitted a report to the Transportation Security Administration for possible civil penalties, the Associated Press reported.
PARTS OF AIRPORT SHUT DOWN AFTER WOMAN SLIPS THROUGH SECURITY ZONE
Officials had initially shut down part of the Arizona airport and evacuated all passengers after someone called to report a suspicious rental car left in a curb lane at the airport shortly after 7 a.m, AZ Central reported. Phoenix Sky Harbor Airport officials announced shortly before noon on Sunday that operations were finally returning to normal after shutting down Terminal 4 "as a precaution" during a police investigation into the unattended vehicle.
The terminal closure caused flight delays and cancellations of Southwest flights, as well as American Airlines, Air Canada and British Airways aircraft.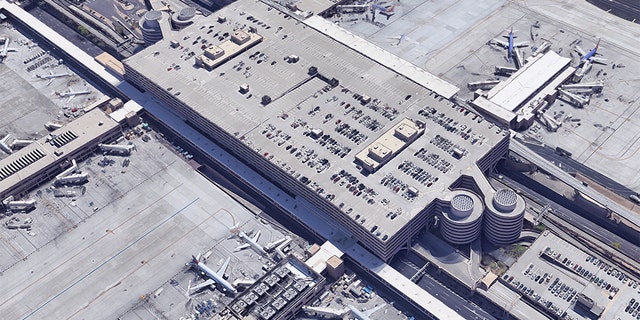 PHILIPPINES AIRPORT PASSENGERS PANIC AFTER SEEING SNAKE IN DEPARTURES LOUNGE
Phoenix Police Sgt. Tommy Thompson confirmed that a bomb squad had worked to make sure the vehicle was not a danger before the terminal could be reopened.
An airport spokeswoman said three of the four security checkpoints at the terminal had closed as a result of the incident, and the Sky Train stopped dropping passengers at the terminal.
Sgt. Thompson later stated that the driver, who was not named, would likely be facing nothing more than a parking citation, which he was told would amount to $56.
FOLLOW US ON FACEBOOK FOR MORE FOX LIFESTYLE NEWS
Displaced passengers on Twitter, meanwhile, had called for the driver to be punished much more severely.
One woman, who claimed she missed out on a friend's bridal shower as a result of the delays, shared an open tweet to the driver, saying she hopes the convenient parking job was "worth the trouble" he or she was about to get into.
Another, Ryan Hintze, called the driver an "idiot."
"An inconsiderate person decided to waste thousands of people's time and inconvenience them," wrote Hintze in a Twitter direct message, according to AZ Central. "I hope the idiot who left the rental car gets tracked down and punished to the fullest extent of the law."