Best new hotels in America
Here at Condé Nast Traveler, we're obsessed with hotels—that's why we're thrilled to unveil the 2013 Hot List, the buzz-making list of our favorite new hotels that have opened in the past year. The entire list of 154 properties spans the globe, from a tiny one-suite find in Chiang Mai to a luxe safari camp in Tanzania—but to get you started, here's a glimpse at some of the best new hotels in the U.S.
1. THE SAGUARO, Palm Springs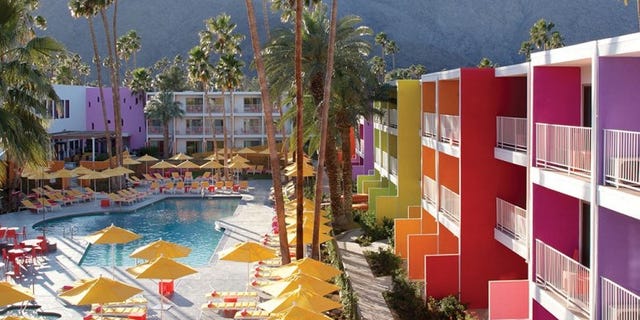 A revamped 245-room desert resort on the quiet southern side of Palm Springs. Sixties-era revival channeling David Hockney. Daring New York design firm Stamberg Aferiat turned a drab three-story motel in the Coachella Valley into a hip retreat with the help of psychedelic colors inspired by desert wildflowers and sixties pop art—deep purple carpets and saffron umbrellas, lime-colored sofas and magenta walls. The central courtyard is dominated by palms and a pool. For a backdrop, the jagged San Jacintos rise straight up from the valley floor only a mile away.
2. PALIHOTEL, Los Angeles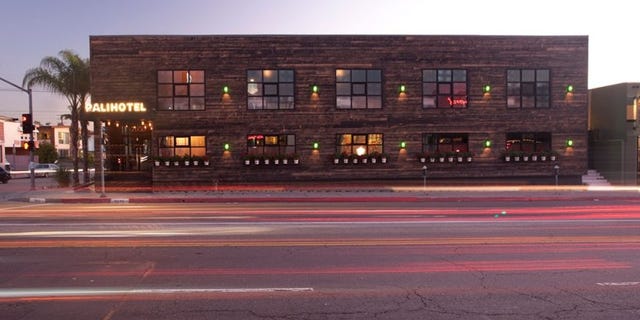 A grungy Melrose Avenue youth hostel reborn as a 32-room hipster hot spot, complete with a too-cool-for-reservations restaurant run by a tattooed chef (serving highfalutin comfort food, natch) and a spa dedicated solely to Thai massage. Conspicuously, sweetly ironic. The rough-wood facade makes the two-story building look like an oversized log cabin plunked down in the middle of L.A.'s Fairfax district. The lobby seems filled with items salvaged from Grandma's attic (pink floral sofas, prize ribbons from a county fair, oil portraits of people no one seems to know), while the guest quarters embrace the schoolhouse-chic trend, with skinny writing desks and stacks of old hardcovers. Rooms are unusually Spartan—no phones, no closets—but dark-teal walls and carpets cozy them up considerably.
3. RANCHO VALENCIA, Rancho Santa Fe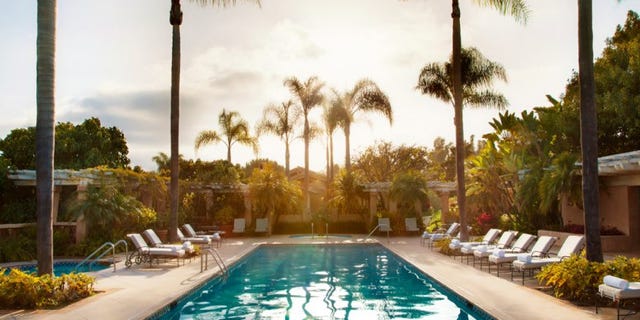 Forty-nine suites and villas set amid the polo fields and horse ranches of the San Dieguito Valley, 25 miles north of downtown San Diego. The return of Zorro-hacienda architecture, revamped to the tune of $30 million, with unfinished wood floors and ceilings, Mexican-style tiles, and wrought iron chandeliers.
4. MANDARIN ORIENTAL, San Francisco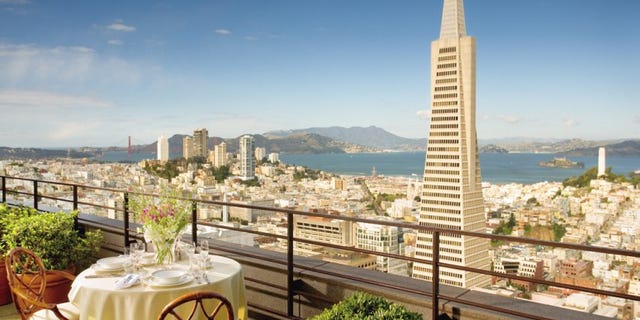 A total makeover of the first Mandarin Oriental property in the United States (opened in 1987), with 158 redesigned rooms and lobby, a brand-new spa, and a reimagined restaurant in the Financial District. Tastefully corporate (befitting the neighborhood) and minimalist in a serene palette of blue and beige. The design puts the focus where it belongs: on views that stretch for miles.
5. JAMES ROYAL PALM, Miami Beach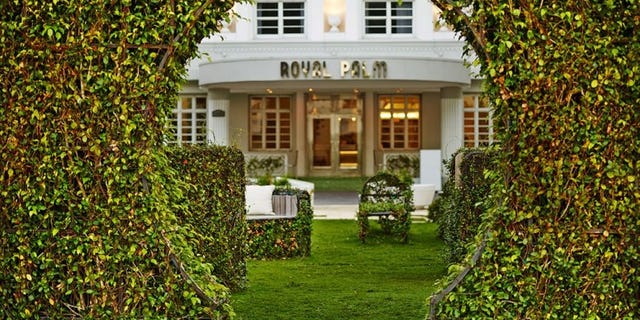 A 393-room revamped Art Deco tower with two pool areas, an ocean-view restaurant, and a nice stretch of sand on South Beach. Mad Men–style sixties nostalgia, from the sprawling lobby furnished in palm-printed Bauhaus-era chairs to the guest rooms' bubble lamps, built-in love seats, and potted succulents.
6. ST. REGIS BAL HARBOUR RESORT, Miami Beach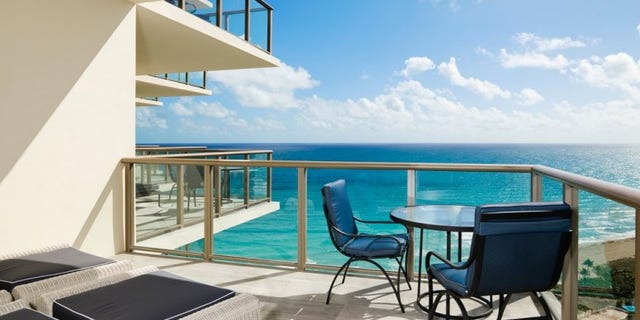 A 243-room beach resort 30 minutes from Miami International Airport but far above Floridian norms, with a Jean-Georges restaurant and a sublime spa. Utterly glamorous, from a high-ceilinged lobby lined with faceted mirrors to a check-in area with marble floors and ceilings (and a glass of cava as a welcome drink). The massive rooms have mother-of-pearl-inlaid tables in the foyers, walk-in closets, and ocean-view balconies—the perfect place to enjoy a leisurely room-service meal.
7. NANTUCKET HOTEL & RESORT, Nantucket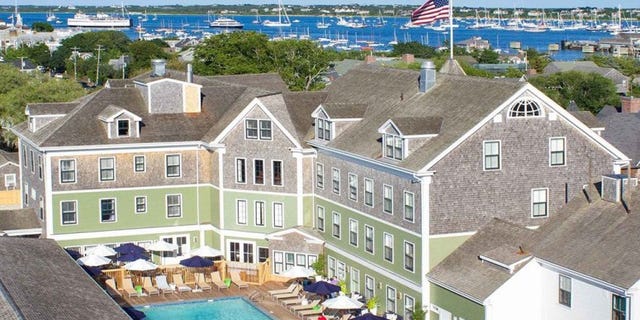 A completely renovated grand hotel (the original opened in 1891) within walking distance of Nantucket town's attractions. The 36 rooms and suites, some with common decks, sleep from 2 to 12 people, making this—the island's only year-round place to stay—an ideal full-service base for family vacations. A classic four-story New England pile spanned by a front porch strewn with Adirondack chairs. Inside, the overriding impression is of simple, light-filled, contemporary comfort.
8. WYTHE HOTEL, Brooklyn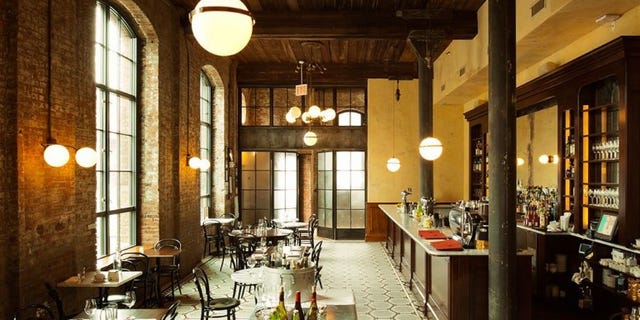 A converted turn-of-the-century factory with 72 rooms, a rooftop bar, and a standout restaurant. The hotel is one block from the Brooklyn waterfront in Williamsburg, a once-industrial neighborhood transformed by artists, entrepreneurs, and a new wave of immigrants. Poured concrete floors, exposed brick, custom toile wallpaper, and subway-tiled bathrooms. Skyline views of Manhattan, Brooklyn, and Queens steal the show.
See more hotels at Condé Nast Traveler
More from Condé Nast Traveler
The Best New Hotels in the World
26 Travel Apps that Will Change Your Life