Best adventure spas around the world
Travel should be fun, not exhausting. But that doesn't mean you should stay glued to a poolside lounge chair. Adventure spas let you soak up adrenaline-packed excursions and then relax in luxury when you get back to your hotel. You'll be both well-toned and well-rested when you go home.
1. Travaasa Austin, Texas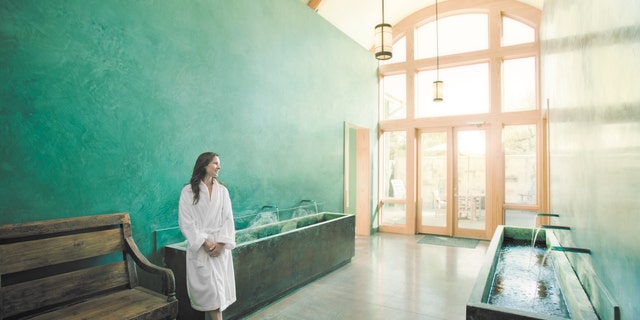 This all-inclusive hotel is equal parts wild and mild. Start your day hiking through the gorgeous countryside, learning about the local flora and fauna. Follow with a midday horseback ride and then take an archery lesson or a tango lesson, or learn how to keep chickens or how to be a cowboy. On your second morning, slow things down at the newly renovated spa. Begin with a breathing class that helps relieve stress and anxiety, and top it off with a detox body wrap and a farm-to-face pumpkin facial.
2. Aulani Hawaii Resort, Oahu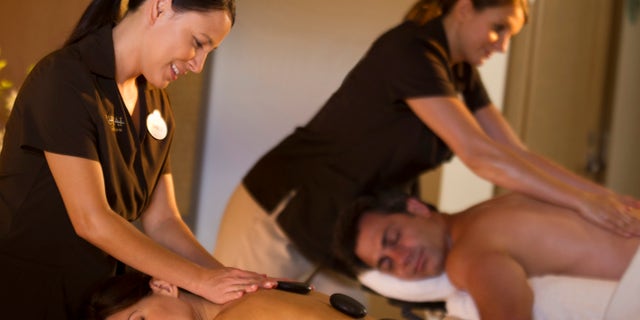 You want to be outdoors as much as possible in Hawaii. Work your arms with an outrigger canoe ride; work your legs hiking in the nearby bamboo forests; sign up for a three-hour surfing lesson hosted by local firefighters. When your body is spent, the spa offers 150 therapies, including traditional lomilomi massages and shiatsu — and massage rooms can accommodate entire families. The hotel also has the only outdoor hydrotherapy garden on the island. Call it a day with a mai tai in the 'Olelo Room lounge or at a Hawaiian storytelling session around the beachside fire pit.
3. Sandos Caracol Resort & Spa, Mexico
Guests are rough and rugged by day at this seaside resort, swimming in caverns, riding ATVs through the jungle and scuba diving alongside candy-colored fish and, ummm, bull sharks, which migrate through the Riviera Maya from late December to March. But you can retire to your villa at night and wake up in the morning for a no-nonsense hot stone massage in a beachfront palapa. Or head to the Playa del Carmen spa, which offers a range of unique treatments to help you recoup. You really can't go wrong with a deluxe chocolate body wrap or a champagne bath.
4. The Mulia Resort, Bali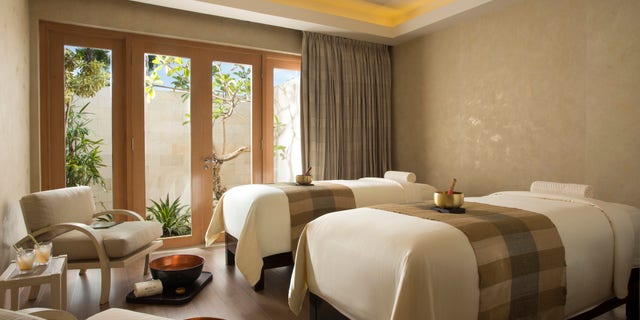 Adventure is just as important as relaxation at this award-winning resort. Carve some waves with a surfing lesson off Nusa Dua Beach; skim across the water on a paddle board or in a kayak; take in an aqua aerobics class or a yoga session at the open-air studio overlooking the gardens. Then spend the next day at the spa. Begin with a dip in the hydrotonic pool with hot and cold water and spend some time in the ice fountain room. Then have your lucky limbs slathered with coconut oil as you indulge in a 60-minute Balinese massage. Continue with a hydration facial and a deep-cleansing body scrub or mud wrap. The health-conscious can even arrange to have 300-calorie meals at the beachside restaurants.
5. Blackberry Farm, Tennessee
Located in the foothills of the Great Smoky Mountains, Blackberry offers horseback riding through 9,200 pastoral acres, as well as fly fishing and fox-hunting with one of the lodge's top-notch instructors. Afterward, "yogassage"— a combination of movement and touch therapies — is highly recommended.
6. Singular Patagonia, Chile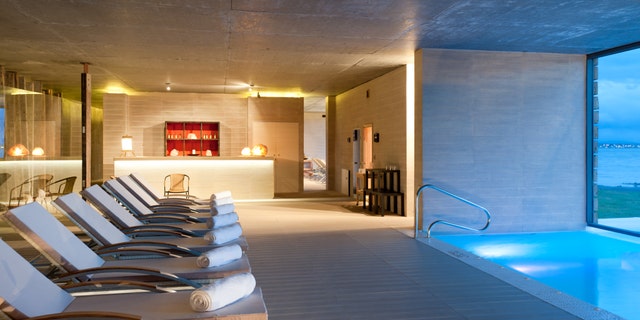 What better way to experience Chilean Patagonia than horseback riding with a gaucho past the snowcapped Andes? Guests at Singular Patagonia — a 100-year-old cold-storage plant that has been transformed into a super luxe hotel and national landmark — have the chance to visit a working Patagonian ranch and learn the basics. After a morning atop a horse, it's time for an afternoon detox at The Singular Spa, where you can soak in a foam bath with seaweed extracts to purify and tone the skin. And, thanks to the floor-to-ceiling windows, you feel like you're still outdoors. Choose acupuncture to soothe the muscles; auriculotherapy (an alternative medicine that focuses on the ears); lathering hydrotherapy; or skin-replenishing mineral therapy. The choices are as plentiful as they are exhilarating.
7. Primland, Virginia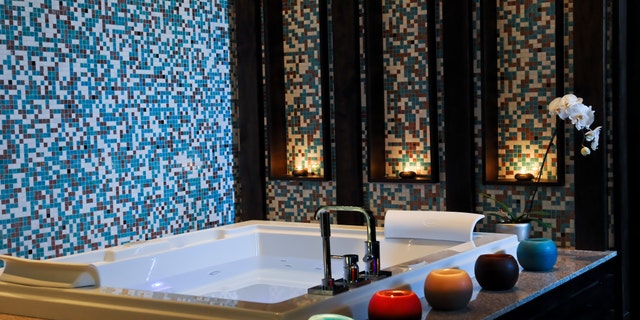 This retreat in the Blue Ridge Mountains, half an hour from Roanoke, offers horseback riding, clay shooting, fly fishing and — get this — tree-climbing lessons. Surely, you'll be ready for an American Indian-inspired massage afterward.