Bees swarm airplane engine at South African airport, delay multiple flights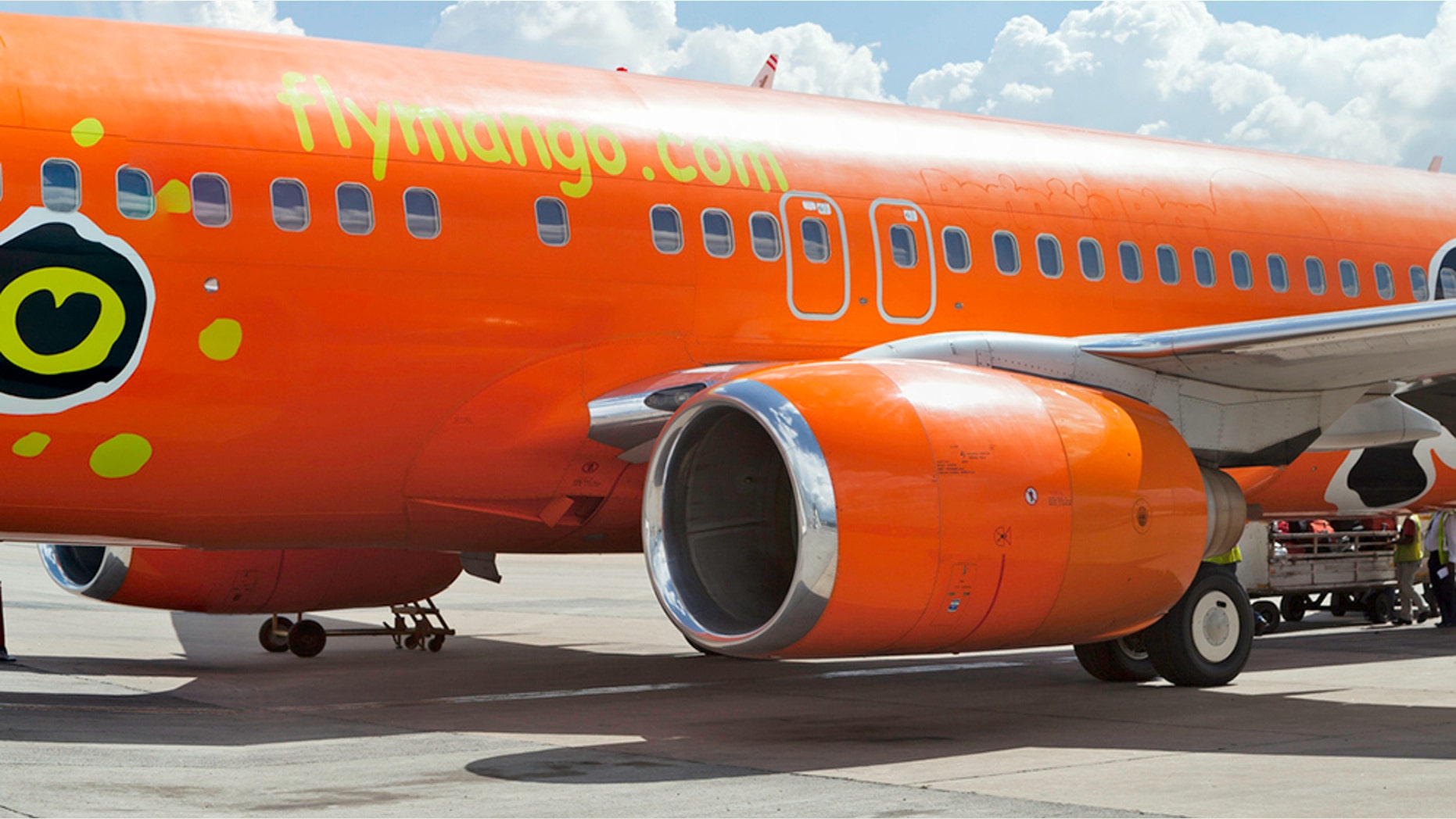 A total of three flights out of South Africa's King Shaka International Airport were delayed on Wednesday after thousands of bees made a temporary home in an airplane engine.
Mango Airlines confirmed on Twitter that two beekeepers were called to the airport, which is located in the city of Durban, to remove the bees after they began swarming the plane.
PASSENGER BOARDS FLIGHT, DISCOVERS ASSIGNED SEAT DOESN'T EXIST
"I have certainly never seen anything like this in my eight years in the aviation industry,"Mango Airlines representative Sergio dos Santos told South Africa's News24, adding that the bees nestled into the engine within a span of just 25 minutes.
The beekeepers who were called to the scene, from a company called A Bee C, were able to safely disperse the swarm, but revealed that "ground control was frantic" during the process.
"They wanted us to do it as quickly as possible because of the flight being delayed," according to A Bee C's Melvyn Dawson, who estimated the swarm to consist of around 20,000 bees.
"We have encountered some unusual bee removals, but this was a first for me."
'DRUNK' PASSENGER KICKED OFF FLIGHT FOR ENTERING COCKPIT TO CHARGE PHONE
Dawson added in an interview with Jacaranda FM that because the removal site was at an airport, neither he nor his partner were allowed to use a smoker to disperse the swarm, and instead made do with a palm frond.
The bees were collected and later brought to the home of a bee-removal specialist, who will then distribute them to beekeepers and macadamia farms.
FOLLOW US ON FACEBOOK FOR MORE FOX LIFESTYLE NEWS
A representative for the South African Bee Industry Association believes the bees only used the plane engine as a waypoint en route to a more suitable nesting area, because something as "greasy, smelly and hot" as an engine is not what bees usually prefer.
"Bees prefer secluded wood cavities," he told News24. "This is very unusual."