Australia's Great Barrier Reef sees fifth tourist death in a month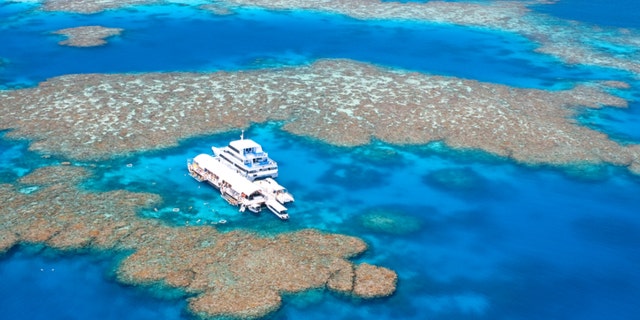 Tourism operators at the Great Barrier Reef are reassessing visitor regulations after an elderly Japanese tourist died while snorkeling at the Australian site, making it the fifth tourist death since the beginning of November, and the tenth overall this year.
According to the Australian Broadcasting Corporation (ABC), the 75-year old woman was pulled from the water at Moore Reef, just off the coast of Cairns, at 2 p.m. on Tuesday, during a day trip with Sunlover Reef Cruises.
While the Association of Marine Park Tourism Operators said that the majority of those who died at the Great Barrier Reef were elderly and suffered from pre-existing medical conditions, the number of deaths is double the norm.
"While we are very proud of the fact we have the safest snorkeling in the world, we've got to sit down and have a really close look at all these events and see if there's anything we can do," spokesman Col McKenzie told ABC.
In November, two French tourists in their 70s died in the water, as well as a 60-year-old British scuba diver.
There have been no decisions as to how the rules could change for travelers wanting to snorkel or dive at the famous UNESCO location, but McKenzie asserted that though compulsory medical checks were likely not an option due to costs and negative effects on tourism, a potential rule asking visitors over a certain age "to acknowledge that they have been told of the risks associated with snorkeling and diving" is being considered.
More from Conde Nast Traveler
The 30 Most Terrifying Places on Earth
The Friendliest and Unfriendliest Cities Around the World
The Best Small Towns in America
The Most Beautiful Travel Destinations of All Time
Two million people visit the Barrier Reef each year to see its 1,500 species of fish and 400 species of coral (as well as thousands of crustaceans, mollusks, and birds), but a study released in April by the ARC Centre of Excellence for Coral Reef Studies revealed that the reef is in severe danger of extinction—93 percent of it has now been struck by fatal coral bleaching.
The Great Barrier Reef is on the bucket lists of many travelers, but not just for its beauty: The Guardian reported in June that the reef's deterioration has led to a considerable uptick in visitors due, in part, to increased publicity over the mass bleaching event. In a survey published by the Journal of Sustainable Tourism, 69 percent of tourists said they traveled to see the famous site before it disappears altogether.
Scientists Discover Secret Reef...Behind the Great Barrier Reef