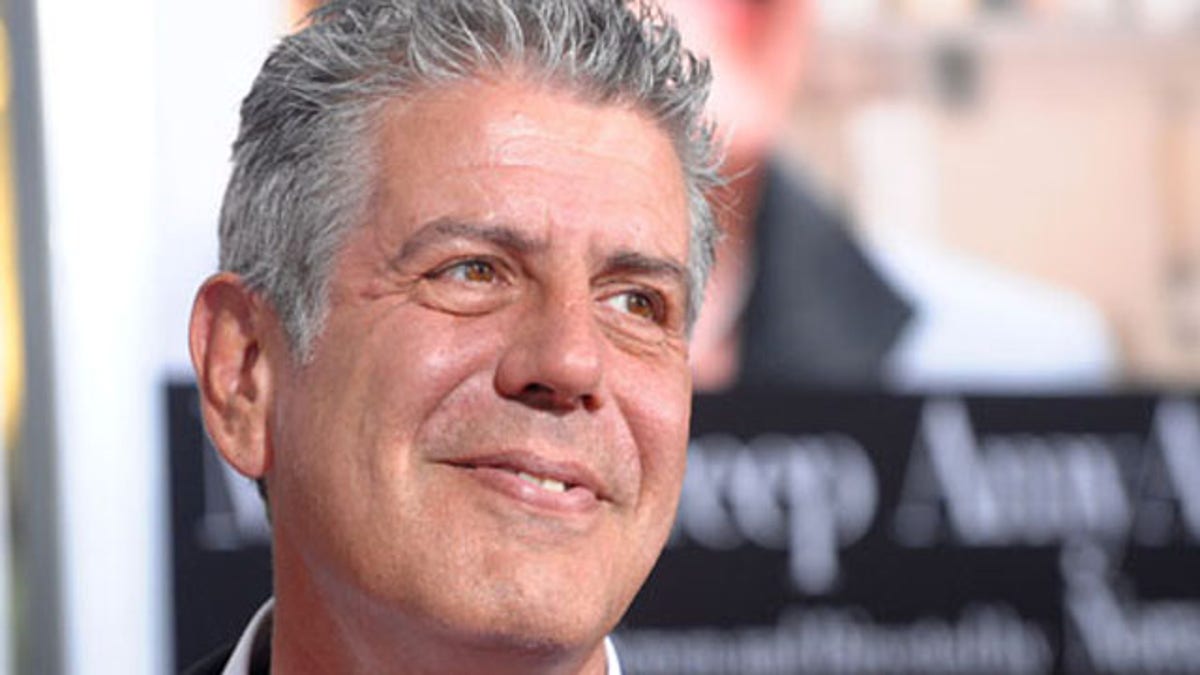 Bad boy celebrity Anthony Bourdain launched a Twitter tirade after his American Airline flight was delayed by an allegedly stinky situation.
Bourdain, who was waiting for his flight from Miami to Grand Cayman, sent a string of profanity-laced tweets after a passenger had reportedly decided to use the airplane seat as a toilet.
He started by tweeting his wife, Ottavia, and said he didn't think he would make it to his destination on time. Then he was alerted by the airline that a "special situation" was holding things up.
"Love the poor gate agent, standing mute under the "on time " sign when clearly we are f***ed. #AA. What does "special situation" mean in airlines speak? Ain't nothin special about late departure #AA," he tweeted.
According to the New York Post, Anthony Bourdain decided to spend the down time inside the airport's panini bar where he learned the real reason behind the delay.
"Latest news is it took #AA two hours to admit a passenger dropped a wet deuce on a seat. Need to change planes," he tweeted.
As you would image this sent his Twitter followers into a tweeting frenzy. Even his friend and fellow celebrity chef Andrew Zimmern chimed in: "Amazing how with all the technology it takes to fly, all it takes is some little s**t to mess it all up for everyone."
One quick thinking Virgin Atlantic USA PR jumped into the fray with this comment: "We feel your pain @Bourdain. The combo of a dropped deuce & AA service gives flying a bad name. Come w/ us next time!"
One of Bourdain's last tweet reads: "Now pilots roaming freely...waiting for Godot. #AA." It is not clear if he made it to his destination."
American Airlines told the the Huffington Post only that "the flight in question was delayed approximately 1 hour and 45 minutes. We apologize to our customers for the inconvenience."