America's 10 best cowboy vacations
Have you ever dreamed of actually riding off into the sunset? Whether you're an experienced equestrian or a want to fulfill a John Wayne-inspired Western fantasy--perhaps working for a week as a ranch hand or simply soaking up stunning, horse-country vistas--these 10 American resorts offer trips that cater to your inner cowboy (or cowgirl). From exploring gentle trails in beautiful Big Sky country to roping cattle on a real-deal dude ranch in Arizona, these trips offer travelers a (temporary) home on the range. Get ready to shout, 'giddyup!'
1. Seven Lazy P Guest Ranch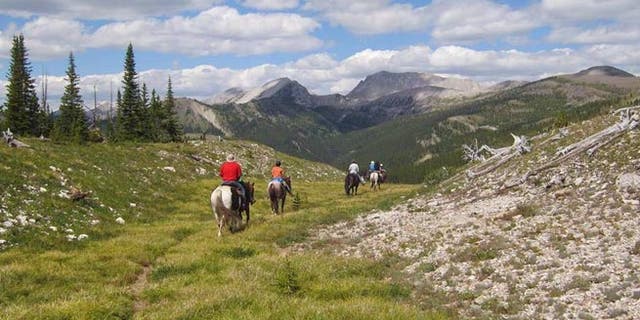 Where: Choteau, Montana
Situated along the eastern side of the Rockies in a spectacular area known as the Rocky Mountain Front, Seven Lazy P Guest Ranch is a stunning 1,200-acre property, family-owned and -operated for more than 50 years. With room for just 20 cowboys-in-training, expect an intimate, convivial atmosphere that's enhanced by the ranch's well-trained and gentle mountain horses, which guide guests on trails --east, west, and crooked.
Insider Tip: Stays include lodging in Western-themed log cabins, three square meals a day, and as much horseback riding as you can handle.
2. Triple Creek Ranch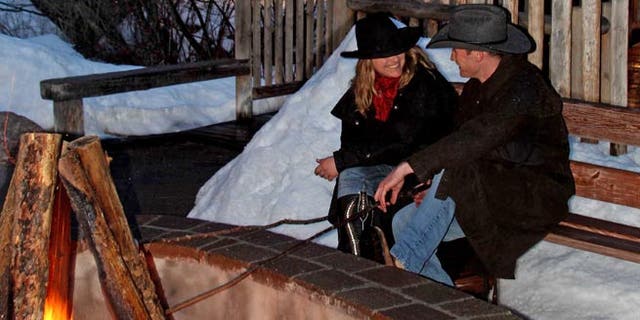 Where: Darby, Montana
Here's where rugged meets refined: Triple Creek Ranch is a Relais & Chateaux property, nestled in the Bitterroot Mountain Range of the Northern Rockies. In 23 luxuriously appointed log cabins, guests can soak up the cowboy atmosphere while also indulging in a little R&R. And there's plenty of room to ride: The property boasts 26,000 acres and dozens of activities, including cattle drives, team penning, and Western horsemanship events.
Insider Tip: Since you'll likely work up an appetite while roping steer, sustenance can be found in your cabin (there are stocked mini-bars and treats like fresh-baked cookies and fruit).
3. Zapata Ranch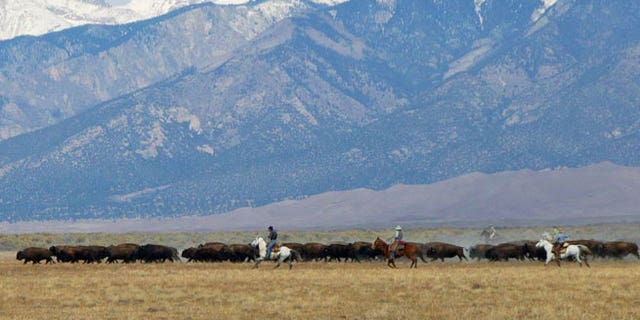 Where: Mosca, Colorado
Owned by The Nature Conservancy, the 15-room Zapata Ranch is also a 103,000-acre working bison, cattle, and guest ranch located on the eastern wall of the San Luis Valley of Southern Colorado, bordering the Great Sand Dunes National Park and Preserve. In addition to custom-made equestrian experiences (think trail-free riding alongside the roaming bison herd) and the opportunity to take part in day-to-day ranch work, guests can enjoy hikes along the sand dunes, or can simply watch birds with the property's naturalist.
Insider Tip: Foodies will love the gourmet cuisine on site, including property-raised bison and beef, and special excursions, like a ride into the Sangre De Cristo Mountains on horseback followed by camping under the stars.
4. The Ranch at Rock Creek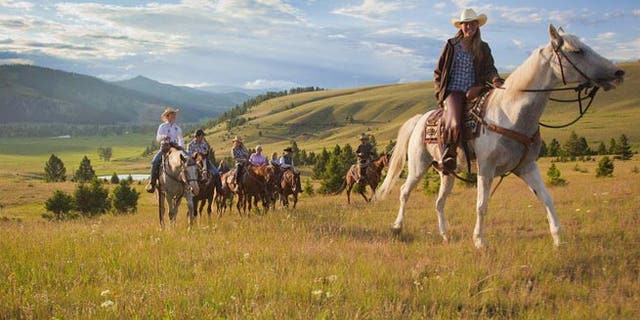 Where: Phillipsburg, Montana
Make sure to pack your boots and spurs, because guests can learn how to rope, gather cattle, and barrel race, or just drink in the stellar views of 6,600 acres of rugged Montana wilderness at The Ranch at Rock Creek, located on the outskirts of Philipsburg. Visitors can choose a sumptuous log cabin or rough it in one of eight luxury canvas tents under the big Montana sky, equipped with gas fireplaces and full private baths.
Insider Tip: In addition to trail riding on horseback, fly-fishing, and hiking, guests can have a true, old-timey Western experience a ride in a horse-drawn stagecoach.
5. Paws Up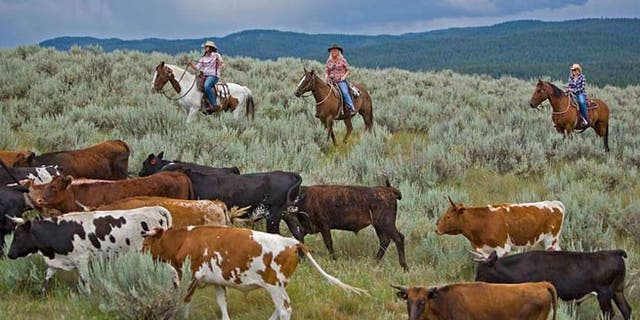 Where: Greenough, Montana
With a property 60 square miles larger than Manhattan, visitors can find solitude and style at The Resort at Paws Up, a working cattle ranch boasting the largest equestrian center in Montana (it's 22,000 square feet), along with 28 glamorous, Western-themed vacation homes and 30 tents designed for serious glamping. In addition to a variety of equestrian experiences, cowboy wannabees can work a cattle drive led by seasoned ranch hands or take a private roping lesson.
Insider Tip: Don't miss the Chuckwagon Dinner, which takes guests in a horse-drawn wagon to the Blackfoot River for a meal cooked over a campfire (a local banjo player or cowboy poet sets the mood).
Continue reading at Fodors.com