Allegiant Air finds 'bird remains' in engine after emergency landing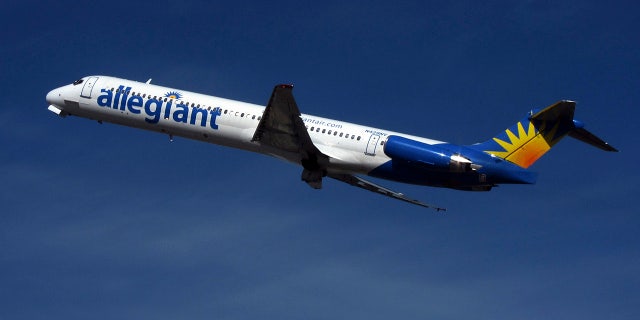 An Allegiant Air flight made an emergency landing Wednesday morning following a bird strike which resulted in "bird remains" becoming entangled in the engine.
Flight 1592 from Punta Gorda, Fla., diverted to Orlando Sanford International Airport, about 160 miles from where it took off. No one was injured during the emergency landing.
ALLEGIANT AIR PILOT SUFFERS SEIZURE MIDFLIGHT, FORCING PLANE TO MAKE EMERGENCY LANDING
The Las Vegas-based carrier told Fox News that upon inspection, bird remains were discovered in the engine.
"Flight 1592 from Punta Gorda to Milwaukee experienced a bird strike upon take off from Punta Gorda Airport. It diverted to Orlando Sanford International Airport out of caution, where bird remains were found in the engine."
The passengers were transferred to a different aircraft shortly afterward, where they continued on their way to Milwaukee.
ALLEGIANT AIR FLIGHT MAKES EMERGENCY LANDING AFTER CREW NOTICES 'ELECTRICAL SMELL'
Recently, the budget airliner has been scrutinized after pilots have threatened to strike over a years-long dispute with the carrier.
The low cost carrier's reputation has also been questioned over concerns about its safety record. In a "60 Minutes" exposé on CBS, damaging reports surfaced from company whistle blowers and disgruntled passengers that chronicled aborted takeoffs, emergency landings, and mechanical issues in the last several years at a rate much higher than other standard airlines. The airline's executives at the time called the report both "offensive and defamatory" while promoting a "false narrative" that the company does not comply with FAA standards.
FOLLOW US ON FACEBOOK FOR MORE FOX LIFESTYLE NEWS
Andrew Craft contributed to this report.