Airline cancellation and on-time rates: What to know about the state of flying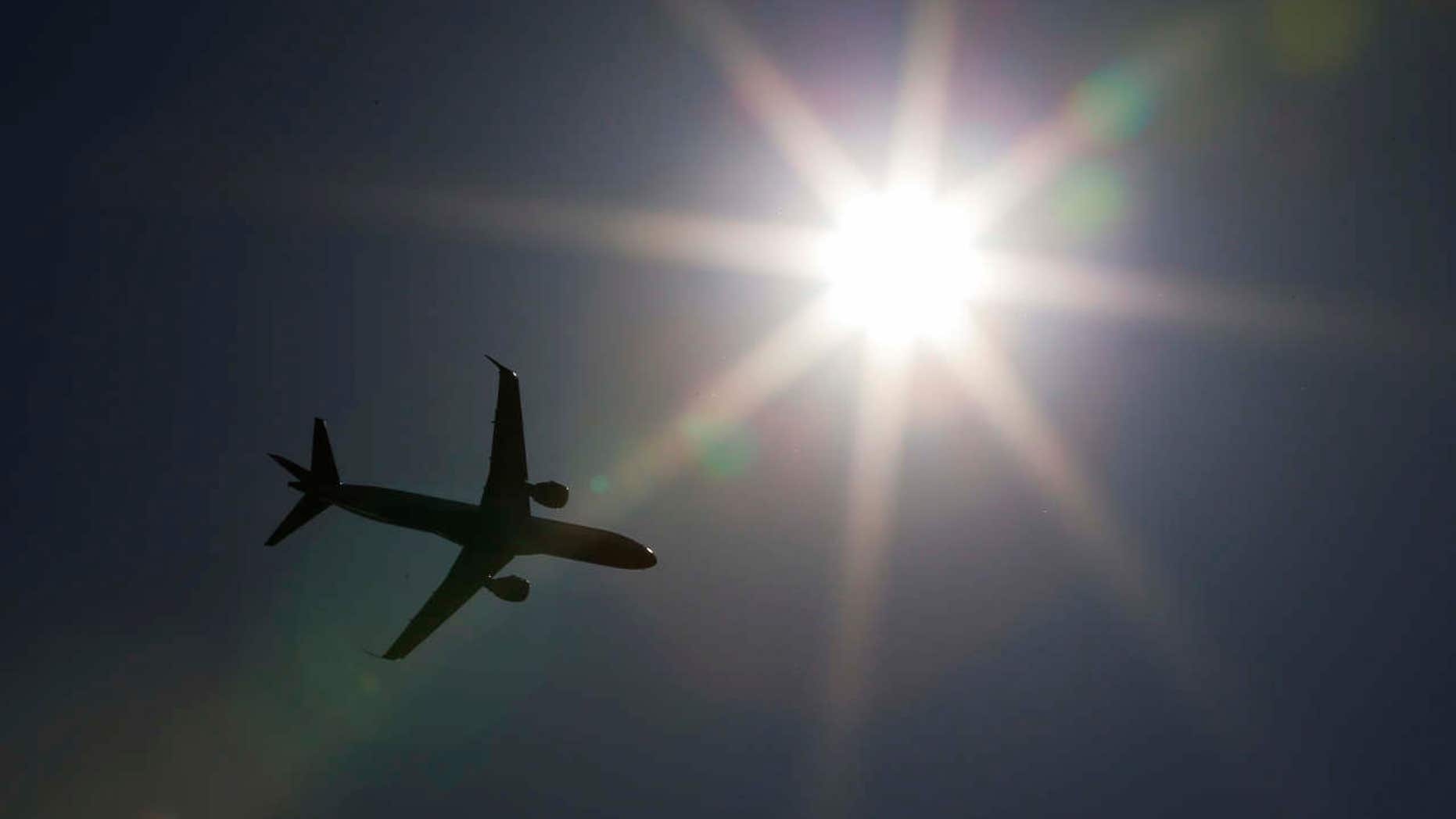 Delayed flights. Mishandled bags. Poor service. For many people, flying can seem like a hellish ordeal. However, what do the numbers actually show about air travel?
Figures for May 2017 were published last week in the Department of Transportation's Air Travel Consumer Report. Fox News took a look at the information, compared to figures for May 2016.
On-time percentage 
79.1 percent of arrivals were on-time in May 2017 for 12 carriers at all U.S. airports, the report said. The carriers included Alaska Airlines, American Airlines, Delta Air Lines, ExpressJet Airlines, Frontier Airlines, Hawaiian Airlines, JetBlue Airways, SkyWest Airlines, Southwest Airlines, Spirit Airlines, United Airlines and Virgin America.
However, your idea of "on-time" may be different from that of the airlines.
"A flight is counted as 'on time' if it operated less than 15 minutes after the scheduled time shown in the carriers' Computerized Reservations Systems," according to the report.
In May 2016, 83.4 percent of arrivals for the 12 carriers at all U.S. airports were on-time.
BUMPED FROM A FLIGHT? KNOW YOUR RIGHTS BEFORE YOU FLY
What about cancellations, delays, and diverted flights?
"In May, the carriers filing on-time performance data reported that 20.89 percent of their flights were delayed," according to the DOT's website, which said that 0.19 percent of flights got diverted and 0.83 percent canceled.
The agency said in July 2016 that in May of that year, 16.56 percent of flights were reported delayed, 0.28 percent diverted, and 0.52 percent canceled.
7 INSANE AIRLINE INCIDENTS CAUGHT ON CAMERA
What do I need to know about mishandled baggage?
The mishandled baggage rate was slightly slower in May 2017 -- 2.32 reports per 1,000 people -- than it was in May 2016, when the figure was 2.40 reports per 1,000 people, the DOT report indicated.
What about the rate of being "bumped?"
Customers may fear being "bumped" from flights, after an April incident involving United passenger Dr. David Dao, who was dragged off a flight after he refused to give up his seat to make room for crew members. Dao suffered numerous injuries, his attorney said, and settled with the airline later that month.
For the 12 airlines, the rate of bumping someone involuntarily stayed at 0.62 per 10,000 passengers for the first quarter (January to March) of both 2016 and 2017, the DOT report showed.
How many complaints were there in May 2016 and May 2017?
The DOT said it received more complaints (1,779) in May 2017 than in did in May 2016 (1,135). It said that most complaints for both time periods were about "flight problems," which included "cancellation," "delay," and "misconnection."
From a consumer perspective, air travel has become generally worse over the years, airline industry consultant Dr. Brent D. Bowen told Fox News. Bowen is a co-author of the Airline Quality Rating report, an annual study that ranks U.S. airline performance.
Bowen said the rise in number of complaints in May 2017 could be attributed to the Dao incident, which "sensitized the public" and "sensitized the media." He argued that media coverage of the story prompted heightened "psychology" of reporting.