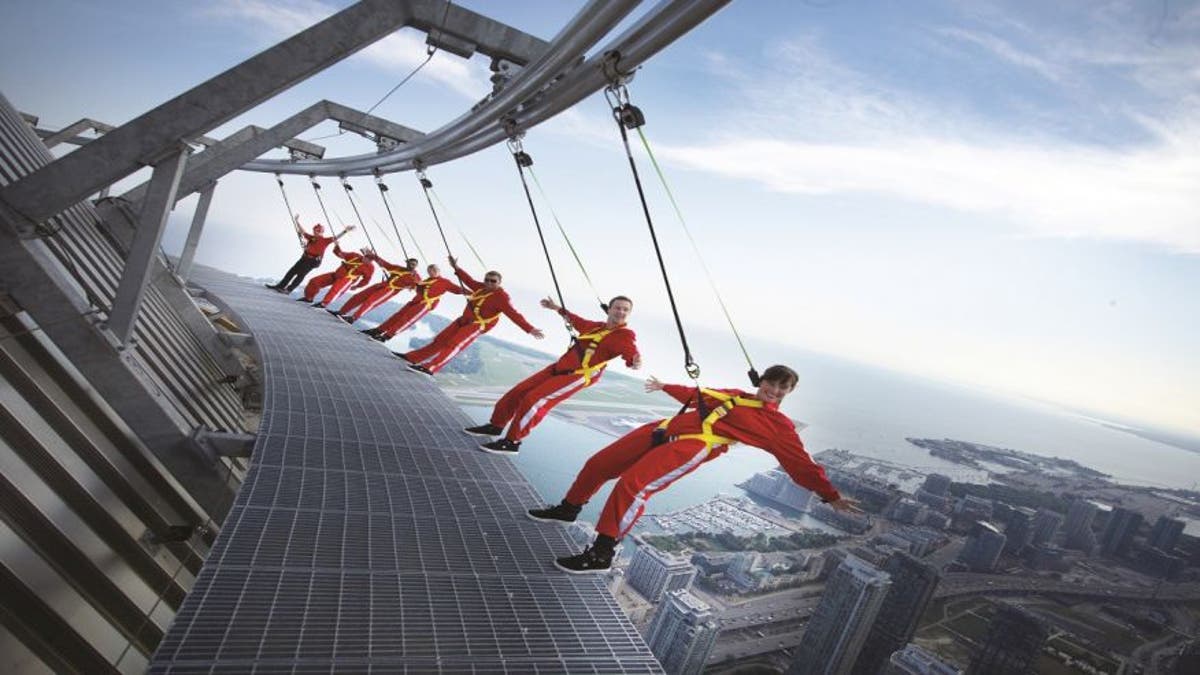 There's adventure travel and then there's travel just for adrenaline junkies who think they've seen and done it all.
Fly a plane above the Vegas Strip while doing aerobatic loops. Or drive a race car at triple-digit speeds around the iconic Indianapolis Motor Speedway oval. You can even walk hands-free along the ledge of Toronto's CN Tower.
Fight your fears and get ready for once-in-a-lifetime, heart-racing experiences. You only live once, right?
1. Go Skydiving in Dubai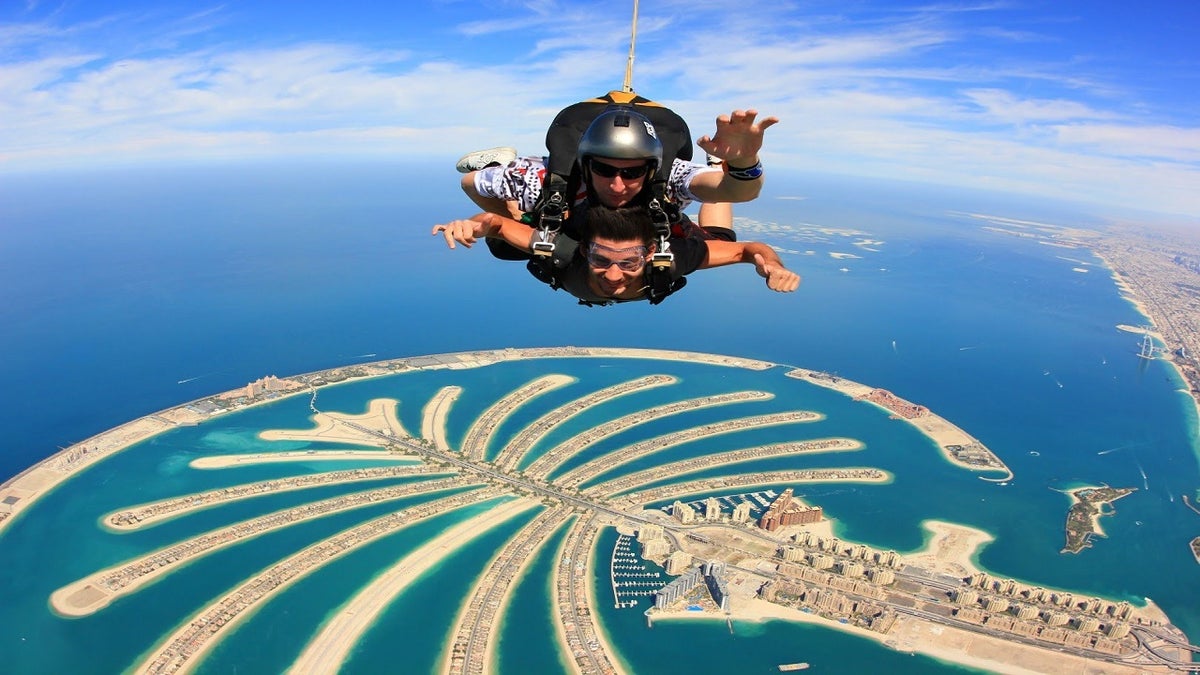 There are plenty of ways to enjoy Dubai's dramatic skyline, but jumping out of a plane at 13,000 feet, then going into a 120 mph freefall before popping open your parachute may be the most adrenaline-inducing. Open your eyes for incredible views of Palm Jumeirah Island and the skyscraper-filled oasis. Your heart won't stop racing until well after you're back on the ground. Prices start at $545 for a tandem dive at SkyDive Dubai.
2. Walk Along the Ledge of the CN Tower in Toronto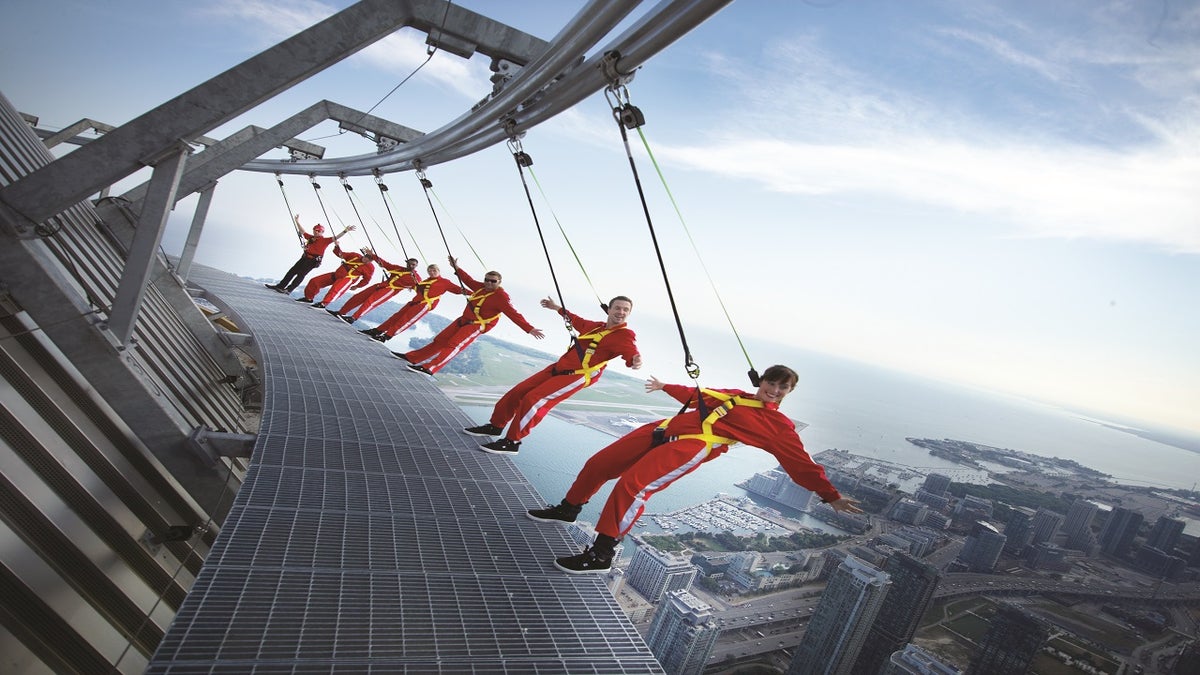 It's one thing to take the elevator to the top of the CN Tower, but it's another beast to walk along the ledge-- 1,200 feet above the ground. Not for the faint of heart, this literal skywalk will push your fear factor limit as you move around, hands-free. Look out for stunning views of the city skyline, as well as the Toronto Islands and the shoreline of Lake Ontario. Prices start at $195 for one EdgeWalk at the CN Tower.
3. Fly Aerobatics in Las Vegas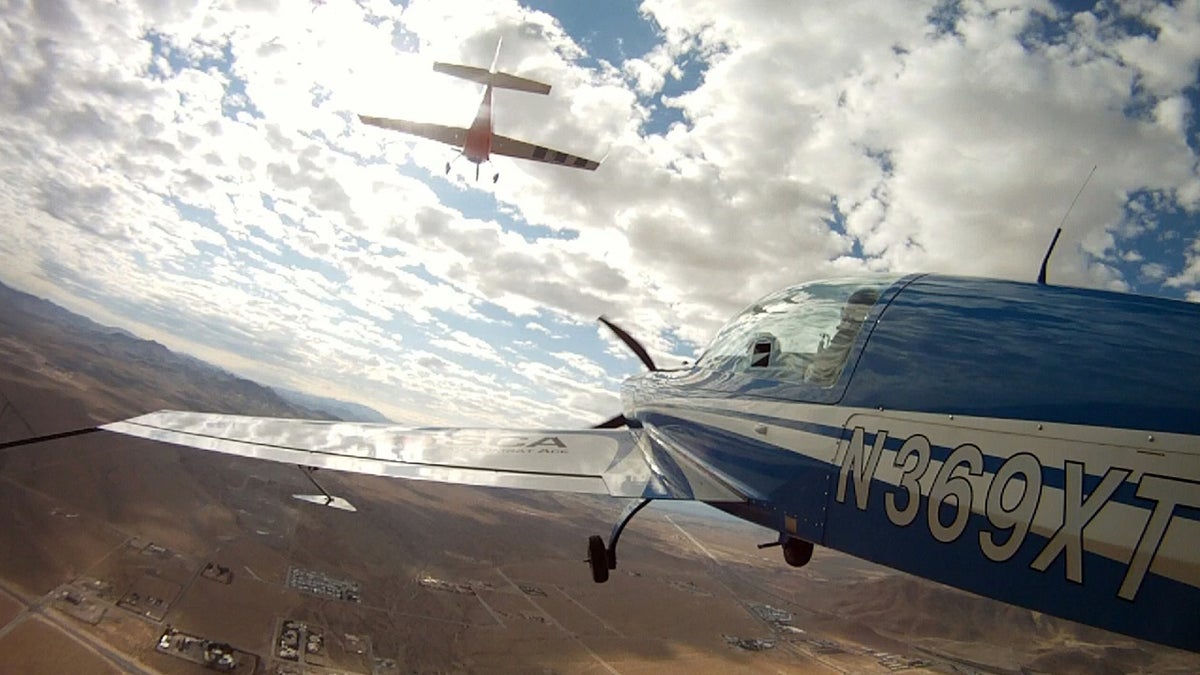 High above the Las Vegas Strip, you'll do loops, dives, spins and barrel rolls. You plan the routine, you fly the plane. Just in case, guests are guided by an expert aerobatic pilot who sits in the back. Perfect for Maverick-wannabes. If that's not thrilling enough, try your hand at aerial combat. Prices start at $599 per person for the you-fly-the-plane Top Gun package with Sky Combat Ace.
4. Ride an Outdoor Glass Slide in Los Angeles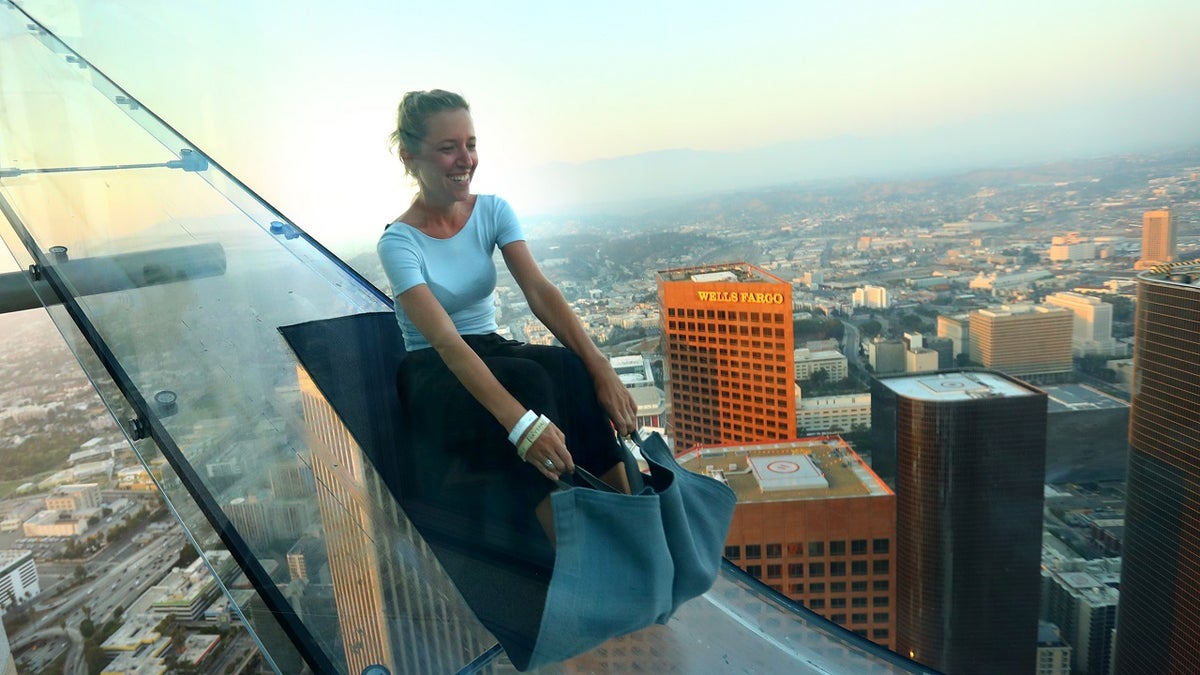 At 1,000 feet above downtown Los Angeles, just 1-and-a-quarter inches of glass keeps you from plummeting 70 floors at the U.S. Bank Tower. But don't let that scare you. Enjoy the intense rush, as well as the incredible city views, as you glide along the newly installed 45-foot outdoor glass Skyslide. Prices start at $33 per adult, $27 per child for a trip down the Skyslide and access to the observation decks.
5. Scamper Across Rooftops in Stockholm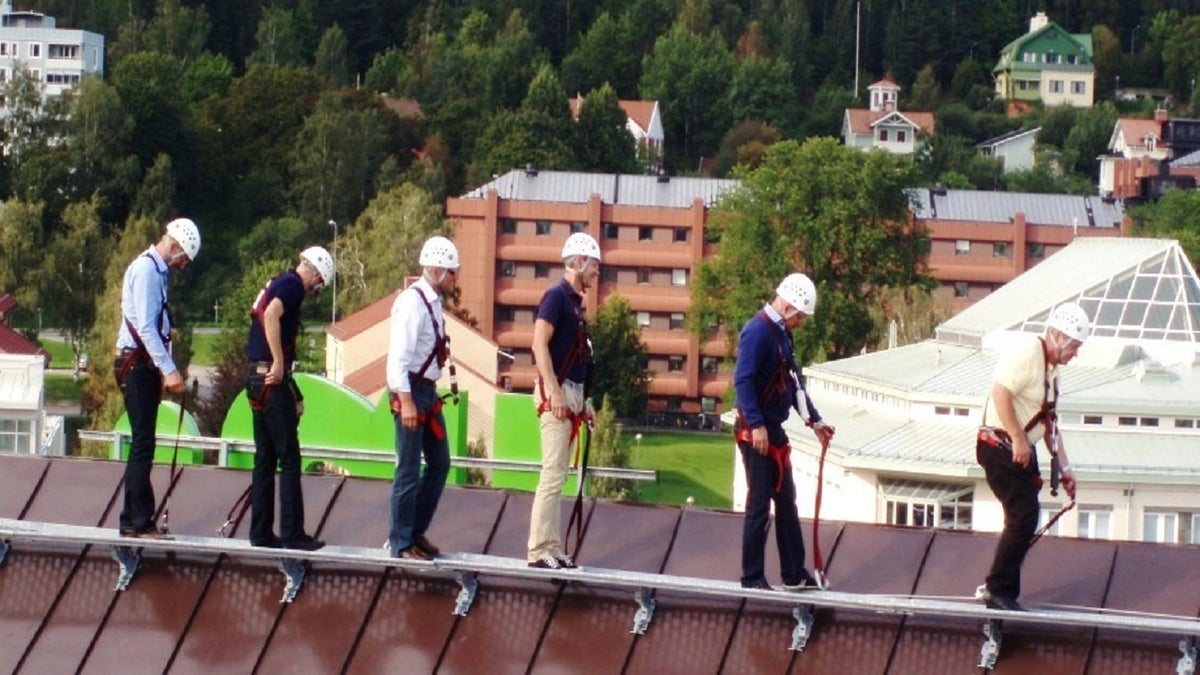 There are guided city tours and then there are guided tours where you walk along catwalks, climb ladders and scamper across rooftops-- 140 feet above ground. Talk about a rush. Stay alert, wear comfortable shoes and tip-toe across the tops of buildings, including the Old Parliament House, as you take in spectacular views of Stockholm. Prices start at $69 for a 75-minute tour with Takvandring.
6. Take a Helicopter Tour in Niagara Falls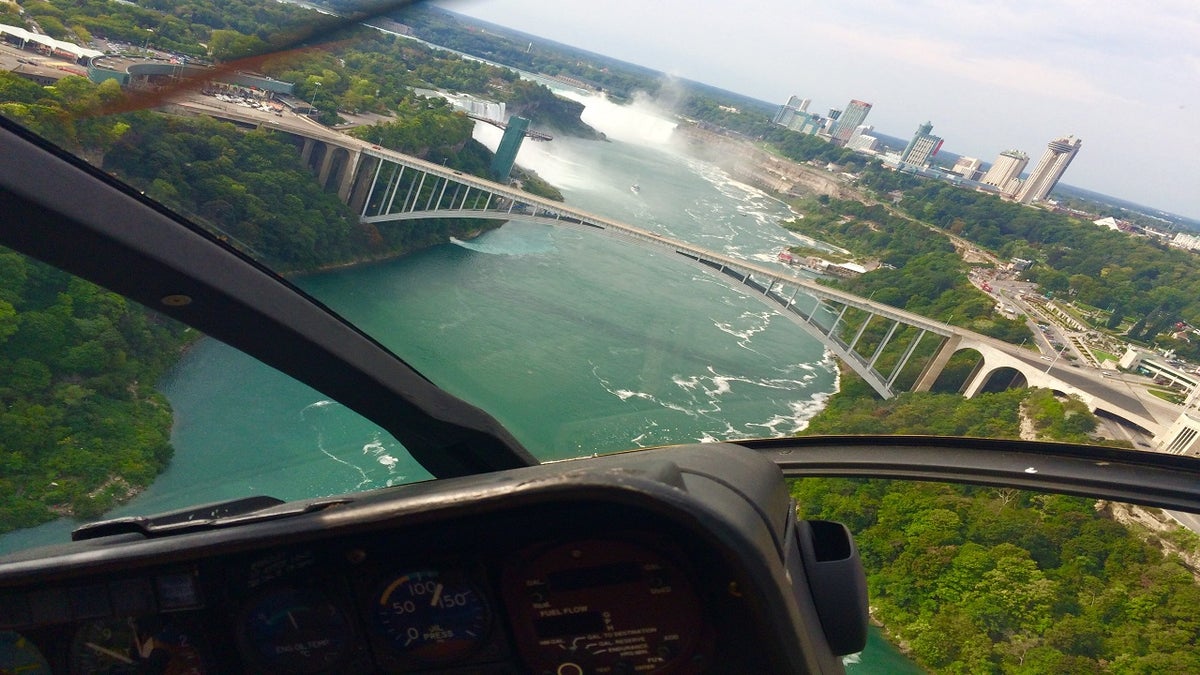 Take in Niagara Falls from the cockpit of a helicopter. At lift-off your stomach may drop, but then it's all about the views. Passengers experience a pure adrenaline rush during figure-eight formations at 2,000 feet to experience the three waterfalls from all angles. Sit next to the pilot for the best views. Prices start at $115 per adult, $90 per child for a 10-minute flight with Rainbow Air Helicopter Tours.
7. Drive a Race Car in Indianapolis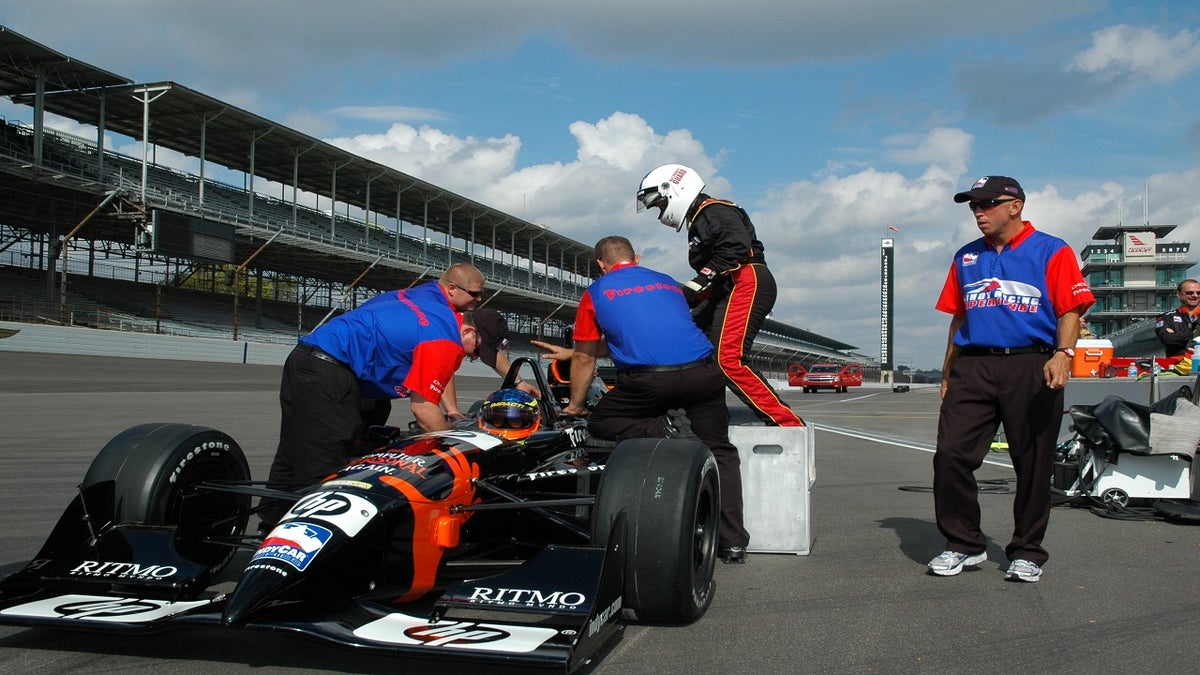 Ride along with a professional race car driver or get behind the wheel for your own adrenaline-fueled adventure around the Indianapolis Motor Speedway oval. You could reach speeds topping 180 mph. Gear up in a racing suit, get strapped inside a real IndyCar that was driven in the Indy 500, then you're off around the track at mind-blowing speeds. Prices start at $499 per person to ride or $1,000 per person to drive at the Indy Racing Experience.