6 tips for surviving airport delays during a winter storm
Winter storm Hercules has hit the East Coast hard, wreaking havoc on the travel plans of thousands of people.
Nationwide, more than 2,200 U.S. flights scheduled for Friday have been canceled so far, according to FlightAware.com.
There are few things in life more frustrating than being snowed in at the airport, and the stress of having to rebook your flight at the airport can be overwhelming.
For those facing never-ending flight delays or cancellations, here are a few travel tips to help you survive your airport incarceration.
1. Pack for the delay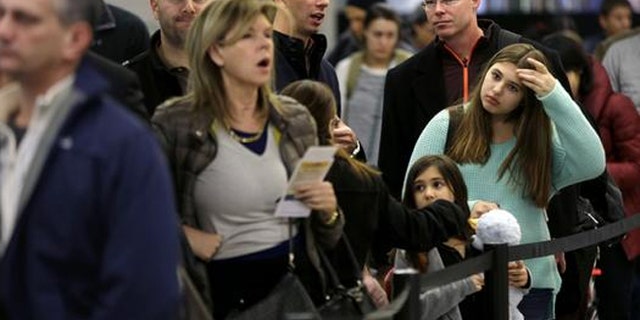 Always check flight schedules before leaving for the airport. But even if there's a slim chance you'll get stuck, make sure you've got plenty of things to keep you occupied. Pack up a few security-friendly snacks, grab a book or Kindle, and double check you have the right charger for all of your electronics. And if you're traveling with kids, stock up on books, games and anything else to keep them entertained. It could be a long wait.
2. Surf the web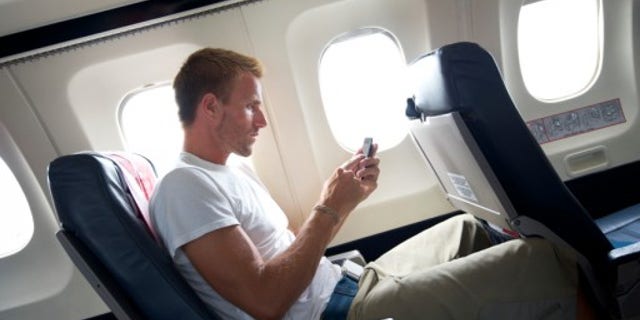 Carriers are increasingly using social media to spread the word about changes in travel policies, such as when they waive ticket change fees, or when they want to alert customers about restrictions or delays. Beyond the airlines, there are a number of great website that track flight cancellations, such as FlightAware.com, Flightview and FlightArrivals. Also, sign up for alerts from the airports relevant to your trip, which may provide you with more detailed travel information.
3. Check out the change fees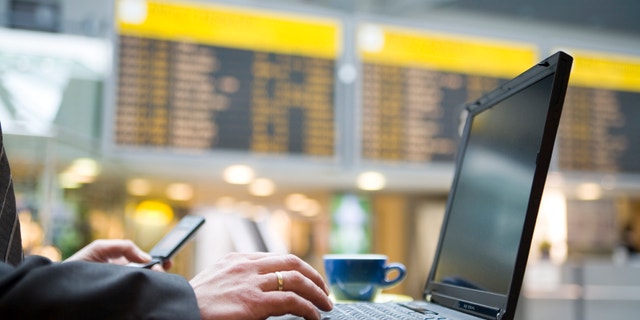 Be sure to check out your airline's website for any announcements related to change fees.
US Airways announced it is waiving change fees for travel through Jan. 8, and will extend the time limit if necessary. United Airlines announced that customers flying to or from the path of today's winter storm may change their flights with no fee. Southwest, which does not charge change fees, said it is monitoring the storm as it moves through the Midwest to the Northeast.
Even if you're not affected by the storm, some airlines may offer incentives to change your flight to accommodate other passengers.
4. Find the best airport grub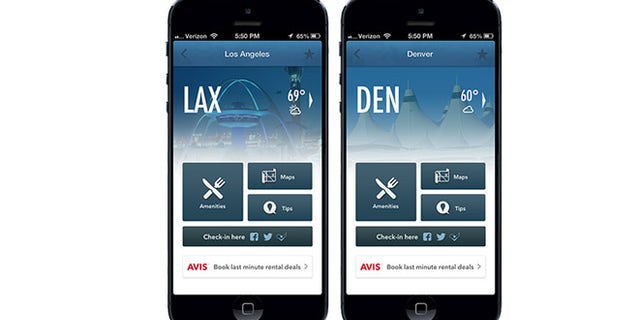 If it looks like you may be stranded for awhile, why not find the best place to grab some airport take out? Apps like GateGuru travelers locate restaurants, coffee spots and even shopping at airports nationwide.
5. Keep your info handy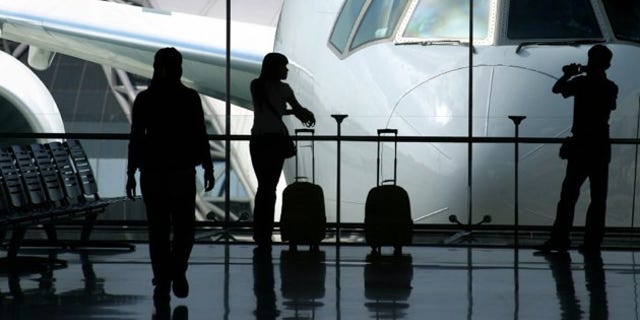 This may seem obvious, but last minute cancellations can send even the most rationally minded person into a crazed frenzy. Ensure you have your original flight booking code, and any add-ons like car rental reservation numbers when the time comes to reschedule a flight.
6. Try to relax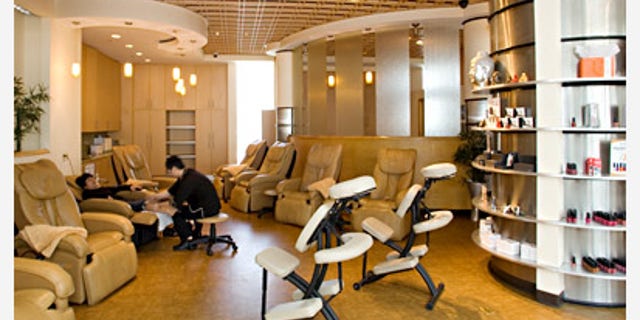 If it really looks like you're in it for the long haul, take a deep breath and search for the nearest place to put your feet up. Luckily, airports have gotten better in this department by offering up a host of places to shop or get pampered. Treat yourself to an airport spa massage, locate a nap center or just have a drink. The end is relatively near.