6 inspiring faith-based vacations to reconnect with religion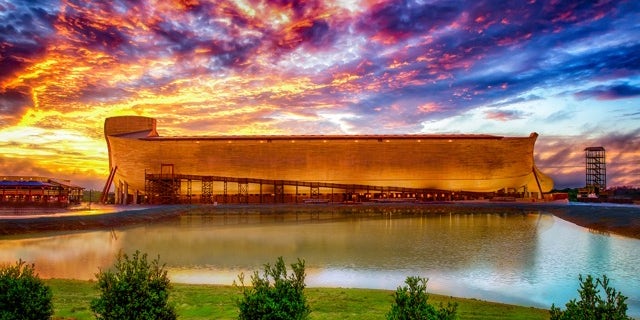 For some travelers, the real trinity of a great vacation is delicious food, the opportunity to relax and then go shopping. But for faithful Christians, who may be looking for something deeper during their getaway, vacation means exploring the roots of their religion by checking out some incredible faith-based activity destinations all over over the U.S.
Apparently, if you build it they will come holds true as evidenced by the many of Christian museums, libraries and theme parks across the country.
As you celebrate Easter this weekend, consider hitting the road soon and visiting one these top destinations marrying faith with vacation, which, simply put is what a "Faith-Cation" is all about.
The Holy Land Experience
Located in the theme park capital of the world (Orlando, Fla.) sits this Biblical attraction that takes visitors back 2000 years to ancient Jerusalem. Stories of the bible come to life in the park's live shows and 14 exhibits such as the recreated tomb of Jesus.
Tickets are $50 for Adults and $35 for kids.
DISNEYLAND ADDS NEW FAST PASS OPTION TO CLASSIC RIDES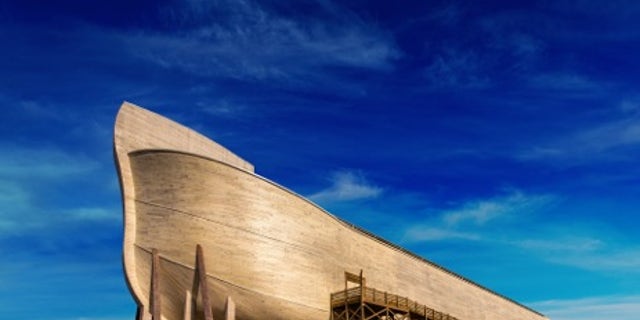 The Ark Encounter
In Williamstown, Ky. sits a full-size Noah's Ark modeled after the exact dimensions described in the Book of Genesis of the Bible. Yes, you read that right-- the ark spans 510 feet long, 85 feet wide, and 51 feet high. The Ark Encounter is an interactive educational exhibit designed to answer all questions about one of the most well-known Biblical stories. Visitors can also take a zip-line tour which reaches up to 50 mph.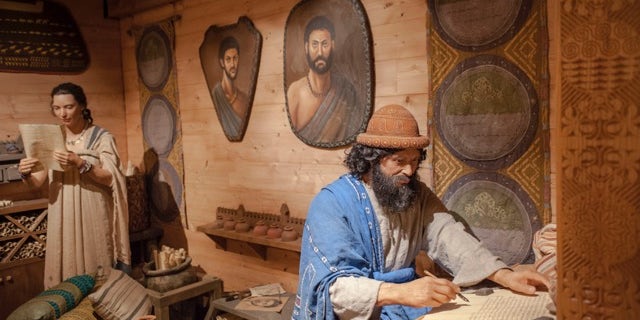 Tickets are $40 for adults; Kids' admission is $28.
Creation Museum
Sister site to the Ark Encounter is Ken Ham's Creation Museum located in Petersburg, Ky. The Creation Museum spans 75,000 square-feet, and includes state-of-the-art exhibits that depict biblical history. Since 2007, over three million people have visited the museum which includes a planetarium, botanical garden and a special effects theater plus overnight adventures.
Tickets are $30 for adults; $16 for kids ages 5 to 12, and children under 5 can enter the attraction for free.
Christ In The Smokies Museum & Gardens
Relive the Bible with lifelike creations of popular stories depicted at this museum located in Gatlinburg, Tenn. Full-scale biblical figures, realistic sound effects, and dramatic lighting all add to the experience of the one-hour tour. Currently, the park is hosting a special exhibit, "Temple Treasures & The Ark of the Covenant," which also includes a virtual tour with the high priest into the Holy of Holies.
Tickets are only $12.99 per Adult and $5.99 per child and free parking is included.
FOLLOW US ON FACEBOOK FOR MORE FOX LIFESTYLE NEWS
The Billy Graham Library
The Billy Graham library is a free museum celebrating the life of Christian evangelist Billy Graham located in Graham's hometown Charlotte, N.C. Graham, known as "America's Preacher" preached the bible for over 50 years reaching more than 215 million people worldwide. The dairy barn-styled library offers multimedia presentations retracing Graham's evangelical journey with the focus on Christ's teachings. Over a million visitors have frequented the library since its opening including Presidents Carter, Clinton and both George H.W. Bush and George W. Bush.
Admission is free.
Temple Square
Taking over 40 years to construct, the Salt Lake Temple was one of the first Mormon sites to undergo construction in 1853 and became a cornerstone to the Mormon Church in Salt Lake City, Utah. Although the temple is not open for tours, the grounds are open every day from 9 a.m. to 9 p.m. and there is a scale model located inside of the South Visitors' Center available to public view. There are many attractions surrounding the temple, such as the Family History Library, Beehive House, Assembly Hall and more-- most of which are free!