6 cool cruises for comic book nerds and Comic-Con fans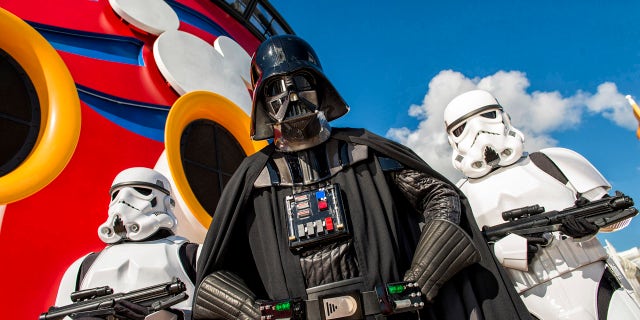 NEWYou can now listen to Fox News articles!
Fans of superheros, zombie killers and post-apocalyptic thrillers know that Comic-Con International, which takes place July 21- 24, is the gold standard for worldwide conventions. It's not just about classic comic books-- the festival now includes all things media, celebrating many genres of film and television included.
But if you can't make it to San Diego, how else can you experience the fun? Why not head out to sea.
As it turns out, you can take your fandom to the waves with plenty of uniquely themed cruises perfect for the geek in all of us. Here are seven of our favorites:
1. Battle Cruise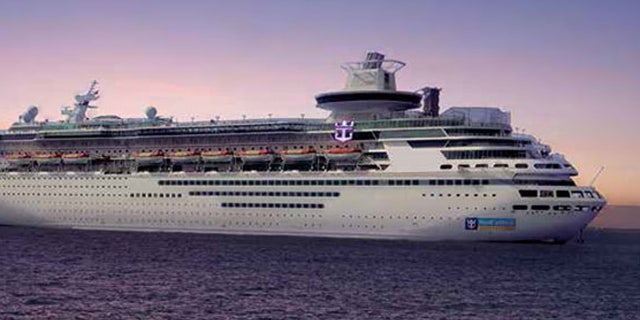 Televised iterations and spinoffs of Battlestar Galactica may have drawn to a close, but the Battle Cruise will rage on aboard Royal Caribbean International's Majesty of the Seas in November. Setting sail from Miami on the Nov. 11, the cruise has scheduled appearances from Dirk Benedict (Lieutenant Starbuck) and Richard Hatch (Captain Apollo) from the original series-- Hatch will even conduct acting classes on the ship. Sci-fi fans will also enjoy meet-and-greets, autograph and Q&A sessions, as well as discussion panels, series episode screenings and more.
2. Mighty to Mega Ranger Cruise
With a new movie scheduled for release on March 24, 2017, the Power Rangers will be setting sail aboard Royal Caribbean International's Enchantment of the Seas in early March from Miami, Florida. Eleven actors will be along for the ride including Robert Axelrod (Lord Zedd and Finster) from the original Mighty Morphin Power Rangers, Jeff Parazzo (Trent Fernandez, White) from Power Rangers Dino Thunder and Megaforce and Azim Rizk (Jake Holling, Black) from Power Rangers Megaforce and Super Megaforce. There will be opportunities to mingle with the cast as well as VIP passes for private hotel transport and limited edition memorabilia from the cruise.
3. Star Trek The Cruise
Trekkies, or Trekkers as many now prefer to be called, will feel right at home on Norwegian Cruise Line's Norwegian Pearl under the leadership of Captain James Tiberius Kirk-- none other than William Shatner himself. The six-day cruise, departing roundtrip from Miami, Florida, is already sold out for its January 9-15, 2017 run but will likely be reprised due to high demand. At least there's still a chance to win a free cruise on the upcoming sailing to join the likes of Jonathan Frakes (Commander William T. Riker) and Marina Sirtis (Counselor Deanna Troi) from Star Trek: The Next Generation, Terry Farrell (Jadzia Dax) from Star Trek: Deep Space Nine, Robert Picardo (The Doctor) from Star Trek: Voyager and others. Onboard sci-fi experiences will range from performances and seminars to parties and screenings.
4. Star Wars Day at Sea
For a different galactic cruise on a sea far, far away, Star Wars Day at Sea takes the hit franchise on Disney Cruise Line's Disney Fantasy for the second time with a series of fifteen weeklong sailings from January to April 2017. The sailing includes screenings of all eight films-- from the classic trilogy to Episode VII. Onboard, guests will enjoy photo-ops with favorite characters such as C-3PO, R2-D2, Chewbacca, Darth Maul and even Captain Phasma. Young Padawans might be invited onstage to face their fears and duel Darth Vader, cosplay will be celebrated, trivia kings will be crowned and meals (or at least ice cream) will be served frozen in carbonite. Exclusive merchandise, from apparel to collectible artwork, will be available onboard, and the evenings will close with a deck party crescendo of Star Wars fireworks set to iconic John Williams music.
5. The TARDIS Cruise
After catapulting to worldwide fame, the Doctor Who franchise will soon be featured on The TARDIS Cruise. However, unlike a certain phone booth, Royal Caribbean International's Enchantment of the Seas will be the same size inside as it appears from the exterior for the January sailing from Miami. Featured to appear on the three-day cruise are a dozen or so cast members including Paul McGann (The Eighth Doctor), Eve Myles (Gwen Cooper), Kai Owen (Rhys Williams) and Louise Jamison (Leela). The usual meet-and-greets and panels are planned as well as workshops in arenas from special effects to music scoring.
6. Walker Stalker Cruise
Fans of The Walking Dead comic book and television show alike will relish the opportunity to board the Walker Stalker Cruise on February 3-6, 2017, a roundtrip excursion from Miami, Florida on Norwegian Cruise Line's Norwegian Pearl. The cruise is now available for pre-sale and will feature to-be-determined actors and zombie makeup wizards. What can fans really expect? During last year's convention at sea, Norman Reedus (Daryl Dixon), Danai Gurira (Michonne) and Greg Nicotero (makeup artist and director) were on hand for the undead festivities. With Fear the Walking Dead taking to the high seas this season, there's no better time to escape the zombie apocalypse on water.