5 tiny houses to downsize your vacation
Eco-friendly, tiny houses may be all the rage right now but how do you know if you're really ready to downsize?
Instead of jumping the gun on a six-figure cell, why not test the waters of small time living in one of these tiny house vacation rentals. From a tipi in the desert, to a tree house up in the sky, these unique vacations will bring your family closer to nature—and inspire some appreciation for the little things in life.
1. Tiny Cabin House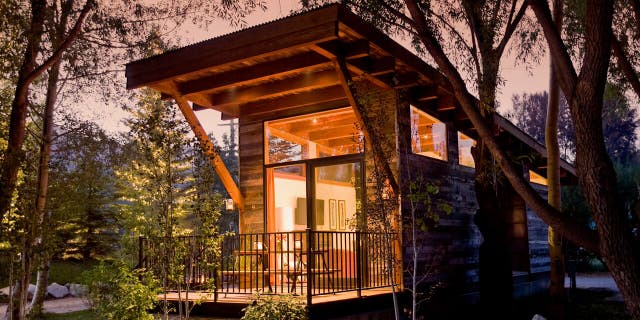 Fireside Resort in Jackson Hole, Wyo offers 20 Wheelhaus tiny house cabins for rent only minutes away from downtown Jackson and Grand Teton National Park. These 400 square foot cabins offer a bedroom with king bed, a living room with a hide-a-bed, a bathroom and a kitchen with additional covered deck space. The beauty of this tiny house vacation is you can truly purchase a Wheelhaus cabin for yourself and have it delivered to you. So, this tiny house vacation literally allows you to test drive a tiny house before buying one.
2. Tree House for Nature Lovers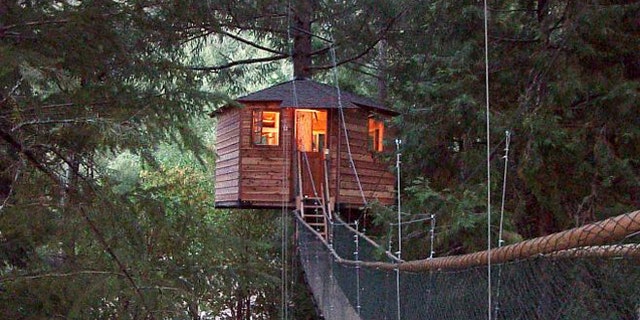 Out'n'About Treesort in Cave Junction, Oregon offers treehouse living on 36 acres next to the Siskiyou National Forest. Activities at the resort include ziplines and Tarzan swings as well as horseback rides and river rafting.
3. Top-notch Tipi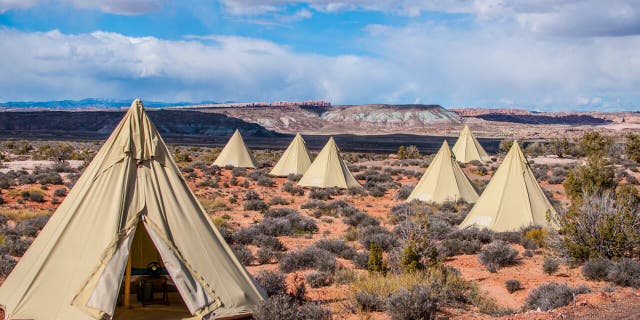 Moab Under Canvas offers a range of accommodations in Moab, Utah including Tipi tent rentals. Tipi tents come equipped with camp cots, mattress padding, sleeping bags, pillows, blankets, towels, safari chairs, a small table and a lantern. With tipi bathrooms close at hand, all you need to do is bring your toothbrush.
4. A Yurt for You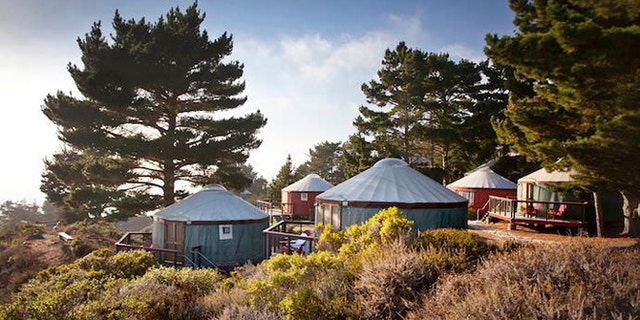 TreeBones Resort offers unique lodging and dining on California's Big Sur Coast with expansive views in all directions. The 16 yurts have queen sized beds, small table and chairs, reading lights and plenty of hooks for hanging your gear. There is a sink vanity with hot and cold running water in each yurt. Resort amenities include a restaurant and spa with ocean kayaking and hiking available in the area.
5. Wall Tent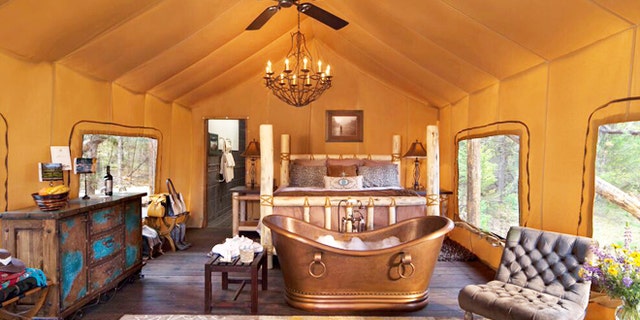 The Resort at Paws Up sits on a ranch along the Blackfoot River in Western Montana. Paws Up offers six different 'tent cities' each offering four, two-bedroom tents and two, one-bedroom tents. All tents have ensuite bathrooms and each 'tent city' has a dining pavilion.