YouTube Rewind 2012: The top videos of the year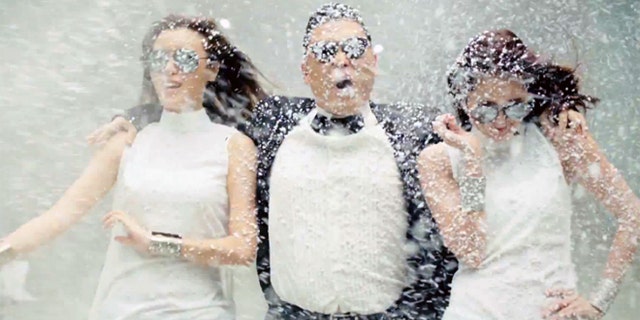 With the end of the year (and the world) right around the corner, it's time for YouTube's annual rewind, which features the most-watched videos of the year.
And we've been watching a lot of videos, according to a Google blog post. 4 billion hours of video a month, to be exact, a habit that helped to fuel Korean pop star Psy's viral horse dance to a ridiculous 971 million views. Compare that with last year's winner, Rebecca Black's "Friday," which had less than 200 million views at the same time last year.
"This year, Korean Pop music transcended boundaries and took the world by storm," the company wrote in a blog post. "Cover songs, parodies, and "do-it-yourself" music videos from all genres entertained us in countries near and far.
And you participated in conversations at a global scale, uploading videos to share ideas on everything from nonprofit campaigns, to political satire, to new and surprising voices and talents. Plus, all over the world, you tuned in for the most up-to-date news footage of presidential elections, natural disasters and more."
Here are this year's top 10 winners:
1. PSY - GANGNAM STYLE
2. Somebody That I Used to Know - Walk off the Earth (Gotye - Cover)
3. KONY 2012
4. "Call Me Maybe" by Carly Rae Jepsen - Feat. Justin Bieber, Selena, Ashley Tisdale & MORE!
5. Barack Obama vs Mitt Romney. Epic Rap Battles Of History Season 2.
6. A DRAMATIC SURPRISE ON A QUIET SQUARE
7. WHY YOU ASKING ALL THEM QUESTIONS? .. #FCHW
8. Dubstep Violin- Lindsey Stirling- Crystallize
9. Facebook Parenting: For the troubled teen.
10. Felix Baumgartner's supersonic freefall from 128k' - Mission Highlights