With Twitter streaming deal, professional video gaming gets more social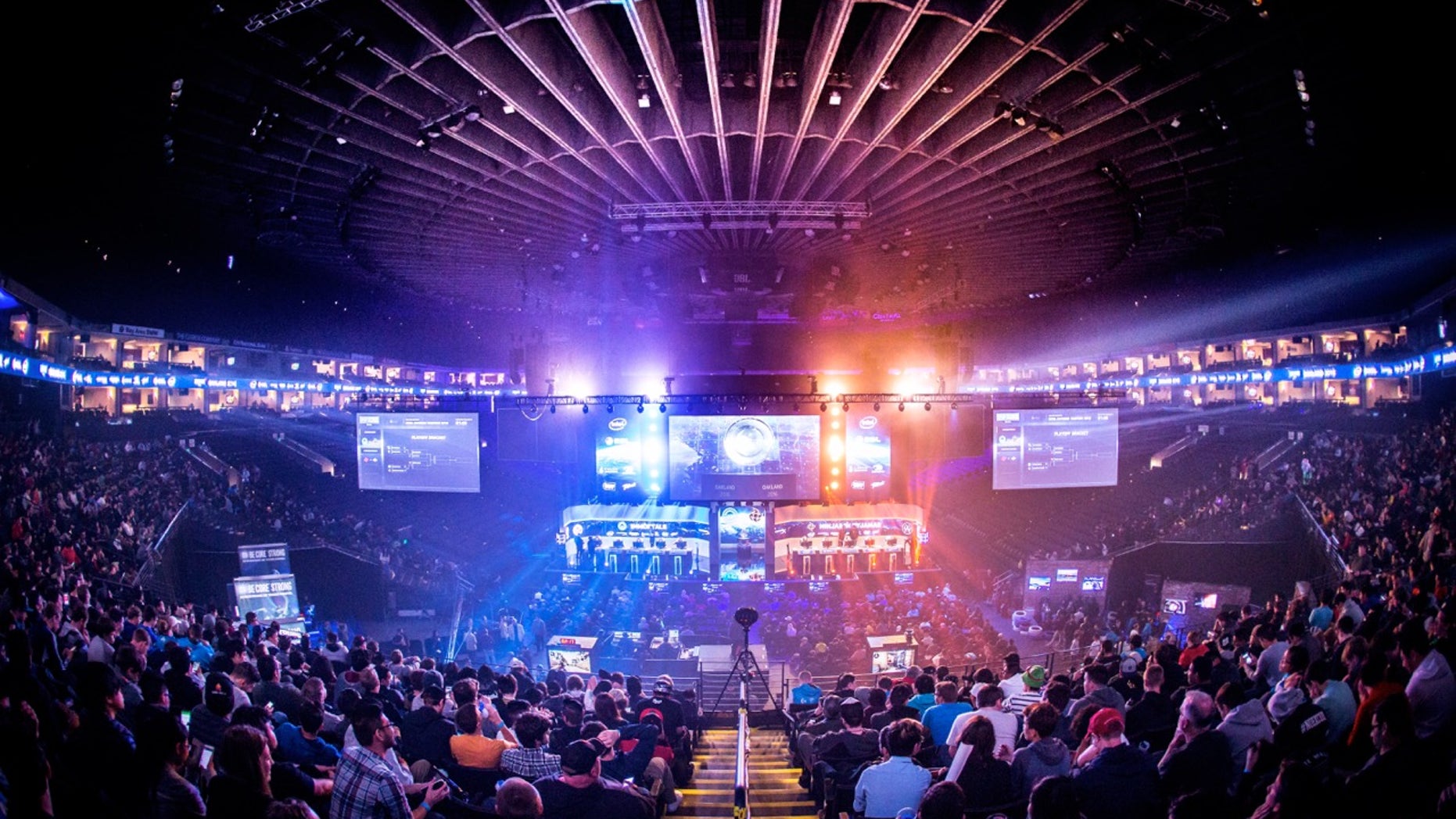 Twitter and two of the world's largest eSports companies, ESL and DreamHack, announced Thursday they are teaming up for live streams of more than 15 global video game events this year as well as exclusive, original content created for the social media platform. It's Twitter's first long-term eSports streaming deal; terms of the agreement were not released.
"Twitter is a great platform for live streaming because it allows direct engagement not only with the content that is being live streamed but also with the key characters within that content," said Johannes Schiefer, vice president, social media and editorial for ESL (the world's largest eSports production company).
The direct engagement connects fans with the events, but basically, these eSports are meeting their target audience where they already are—on social media.
PGA TOUR TAPS INTEL TECHNOLOGY TO DRIVE GOLF INTO VIRTUAL REALITY
Twitter Chief Operating Officer Anthony Noto acknowledges this. "Esports is growing at a rapid pace and we see this collaboration as a way to tap into the engaged audience of gamers that are already using Twitter as a primary source of content," he said.
According to Adobe's 2016 Digital Gaming Insights Report, eSports have a larger global social media following than most major sports leagues, including the NFL and Major League Baseball. Given the amount of Twitter traffic around video gaming and eSports competitions, it's not surprising to see the events streaming on a platform where gamers are already hanging out.
Schiefer notes: "With many pro players, casters and teams active on the platform, it is a place where fans go to engage with the pros and other fans about what is happening in the competition. Having the stream on the same platform where a lot of the conversation is happening is a natural next step."
FOR THE LATEST TECH FEATURES FOLLOW FOX SCITECH ON FACEBOOK
Games without frontiers
Esports - video game competitions staged in packed arenas around the world and watched by tens of thousands more fans online, are one of the fastest growing spectator sports online but also in person. The competitions regularly sell out NBA-sized arenas or bigger venues.
And the ranks of eSports fans are forecast to grow quickly. Research firm Newzoo predicts a jump from 191 million enthusiasts worldwide this year to 286 million in 2020. This deal may help boost that popularity and in turn, Twitter engagement.
"The goal is definitely to grow the overall audience for esports and our events," sais ESL's Schiefer, adding, "Twitter has a huge user base of people who have only had limited exposure to eSports and working together with them we aim to continue bringing our productions further and further into the mainstream."
TEEING OFF WITH THE FIRST SMART GOLF CLUB
This is the latest in a string of sports-related streaming deals by Twitter, including the NFL and PGA TOUR. Twitter officials have not announced any sponsors for the eSports streams, but they did say there are opportunities for brands to advertise in-stream and to promote clips from the events.
The deal goes live on March 3 when Twitter will stream the Intel Extreme Masters Katowice (Poland) tournament globally. ESL is producing the event that's expected to draw 110,000 people. ESL will also produce a Twitter-exclusive highlights weekly half-hour show featuring highlights and behind-the-scenes footage.
All DreamHack events will also be live streamed, starting with DreamHack Austin in April.