Will consumers pay $1,000 (or more) for the next iPhone?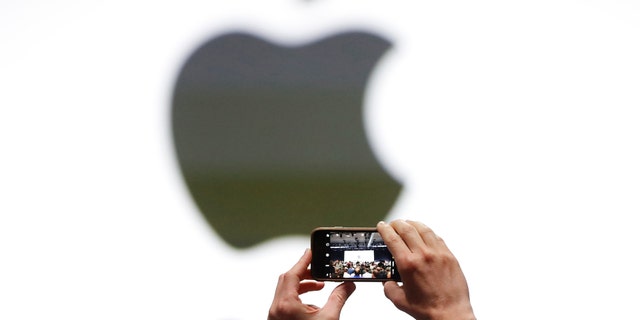 As the calendar firmly becomes entrenched in towards September, the tech world inevitably turns its attention towards Cupertino, Calif., where Apple is readying its next iPhones for consumers to marvel at.
But unlike in previous years, when Apple has unveiled new devices, consumers are likely to be in awe of the sticker price for the high-end device: perhaps as much as $1,000.
Or more.
APPLE'S BIGGEST ANNOUNCEMENT SINCE 2007? ALL EYES ON 'IPHONE 8'
The New York Times has reported the high-end iPhone — the third iPhone Apple is likely to unveil — will cost "around $999," significantly more than either the iPhone 7 or iPhone 7 Plus, which start at $649 and $769, respectively.
Other media outlets, including The Wall Street Journal, have indicated the 10th anniversary edition of the iPhone could cost as much as $1,400, putting it in the stratosphere of high-end smartphones.
With this level of pricing, analysts have wondered whether it might be too much for most people.
"I'm still a bit skeptical the phone ends up costing quite that much at the base level – I've been expecting either around $850 (roughly $100 above the current Plus model) or $950 (roughly $200 above the current Plus model)," Jackdaw Research chief analyst Jan Dawson said in an email to Fox News. "But regardless of what the actual price ends up being, it's clear that it'll cost more and perhaps quite a bit more than the predecessors."
In addition to a high-end iPhone (likely to be called the iPhone X), Apple is also likely to unveil two other iPhones: the iPhone 8 and 8 Plus.
Reports indicate that these devices are expected to be priced in-line with current iPhones.
IPHONE 8 RUMORS SWIRL AHEAD OF EAGERLY-ANTICIPATED LAUNCH
Higher-pricing justified
Last month, Samsung unveiled its Galaxy Note8, the successor to the ill-fated Galaxy Note7, which was recalled amid reports of exploding batteries.
The new device, slated to go on sale Sept. 15, will start at $929 for an unlocked device, depending upon the carrier. Samsung mobile chief DJ Koh said on Tuesday that Note8 pre-orders have hit record levels.
In an August note to investors, Drexel Hamilton analyst Brian White called the Note8 a "solid device," highlighting the new features such as the 6.3-inch Quad HD+ Super AMOLED Infinity display, wireless charging, a faster processor and an improved camera. Samsung claimed the Note8 is the "first smartphone with two 12MP rear cameras with [optical image stabilization] on both the wide-angle and telephoto lenses."
Samsung is able to charge a higher price for the Note8 because of these new features being added, something that iPhone buyers will have to account for.
Dawson explained Apple's rationale for charging significantly more than previous iPhones is the "several new components that would be more expensive, including a larger OLED screen, inductive charging, 3D sensors, and so on."
IPHONE 8'S BEST (AND MOST LIKELY) FEATURES
Bringing down costs
Apple is the envy of its tech brethren, with its gross margins hovering near 40 percent, indicating it can charge a premium for its devices and customers will continue to pay the price, as they see value.
But as Apple works through its supply chain, continuing to squeeze out costs, it has actually worked to lower the price of the iPhone as well, opening up its ecosystem to more people.
"There is still a misperception that Apple positions premium pricing as the cornerstone of its pricing strategy," Neil Cybart, an independent analyst who runs the Apple-focused Above Avalonwebsite, told Fox News via email. "In reality, Apple approaches product pricing in the exact opposite way. Apple is making its products more accessible through lower pricing."
Cybart added, Apple's pricing strategy is about differentiating its product line according "to price in order to appeal to a wider variety of users."
Will consumers show up?
Apple is taking a risk (albeit one some have said is justified) with pricing its high-end iPhone at a level north of $1,000.
But nonetheless, consumers are still expected to show up in droves, when Apple unveils them later today.
"Higher iPhone pricing is justified as iPhones morph from being computers that fit in one's pocket into personal augmented reality navigators utilizing the most capable cameras to ever fit in a pocket," Cybart said.
Follow Chris Ciaccia on Twitter @chris_ciaccia.
This story has been updated from Aug. 25 to include Note8 pre-order information and iPhone naming.