Why streaming could be local radio's salvation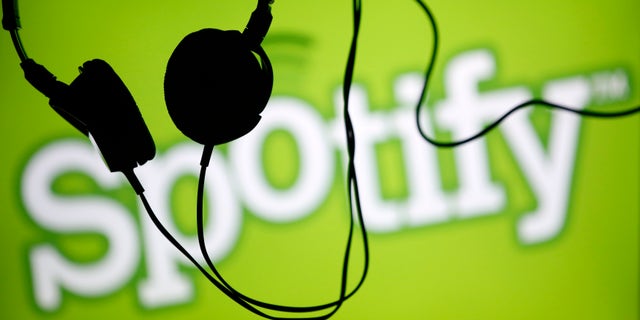 NEWYou can now listen to Fox News articles!
As you're rocking and rolling down the highway this summer, are you listening to the local FM jock...or tuned into your favorite Pandora channel?
Some of the latest ratings numbers suggest that more of us are doing the latter, even as we decry the technology that's responsible for the (premature) death of yet another beloved medium, local radio. CDs, MP3s and musicians' incomes? Dead already.
It's a trend even Apple has recognized, finally launching its own streaming iTunes Radio less than a year ago and putting its money down on Beats, to the tune of $3 billion. Beats includes the struggling $9.99-a-month Beats Music streaming service.
For several years, traditional broadcasters said they weren't worried. Mobile listeners needed to rely on flaky cell service, and the drain on data plans would make it prohibitively expensive to compete against free AM and FM stations. But cell service has become pervasive and streaming audio doesn't require significant bandwidth--witness the fact that T-Mobile doesn't even count streaming music against subscribers' data plans now.
But the numbers show there's plenty for local radio to worry about. Based on combined Triton and Nielsen data, broadcast radio's share of listeners (AQH) in the top 10 U.S. markets for adults 18 to 49 years old dropped from 92 percent in 2011 to 79.7 percent in 2014. Meanwhile, the 800-pound guitar in the room, Pandora, went from a mere 3.7 percent in the same period to 14.2 percent of listeners.
And it's not just a regional trend. Although more New Yorkers listen to digital radio than Texans, broadcast radio is still down about 10 percent among all listeners across the country. All digital radio combined now accounts for roughly 20 percent of listeners in the top 10 markets.
So is this just another ineluctable disruption: Streaming music will mercilessly slay broadcast radio? Not necessarily. There's always the "if you can't beat 'em, join 'em" strategy. It's an approach that one of the larger radio networks in the U.S. has been working on for several years and now seems to be making progress.
Clear Channel Media and Entertainment brought in Bob Pittman -- he of MTV and AOL -- as CEO back in 2011 and one message from the start of his tenure was crystal clear: make digital work. One major effort has been for the radio network of some 840 radio stations across the US to fine-tune its own app, iHeartRadio. Now it appears to be paying off.
The free app, which allows listeners to tune into any Clear Channel broadcast station online, has racked up 50 million registered listeners. According to Brian Lakamp, Clear Channel's president of digital, it's a 54 percent increase in online listeners, year-to-year.
A big part of iHeartRadio's success has not only been adding features like custom stations and listener ratings to match the Spotify, rdio, rara and Pandora upstarts. It's also the app's big push into that pantheon of radio listening, the American car.
In spite of the fact that putting it in the dash means it's competing against its own local stations, iHeartRadio is already a part of connected car systems from automakers ranging from Chrysler to Toyota. And it has recently announced deals to be included in Apple's CarPlay and in Subaru vehicles.
It's true that iHeartRadio still doesn't have the power or cache of a Pandora. The latter had about 2.2 million listener sessions in April compared to iHeartRadio's 335,000 sessions. And automakers like Honda advertise their vehicles as Pandora compatible, without mentioning iHeartRadio.
Nevertheless, joining the online stream may ultimately be the only way to save local radio. Most stations are online now. I love listening to 93.9 The River from college town Northampton, MA, when I'm at my desk in Manhattan, for example. And tuning into stations from your hometown can be a kick when you're halfway around the world. (If you want to check out stations from around the globe, try TuneIn.)
But getting attention on the connected car dashboard of the future is going to lead to digital traffic jams. How is one going to find the right station out of the tens of thousands available? Finger swiping through a sea of square icons isn't going to work.
An aggregator like iHeartRadio or TuneIn helps, but the future may turn out to be a more seamless experience where there's no longer a distinction between streaming digital and terrestrial broadcast radio. After all, you can already stream a New York station to a speaker in your bathroom in Dallas while you shave in the morning and then have the same music pick right back up where you left off when you climb behind the wheel for the morning commute. So maybe this disruption won't be so bad, and we can all sit back and enjoy the ride.