Why lack of tech talk at New York International Auto Show is telling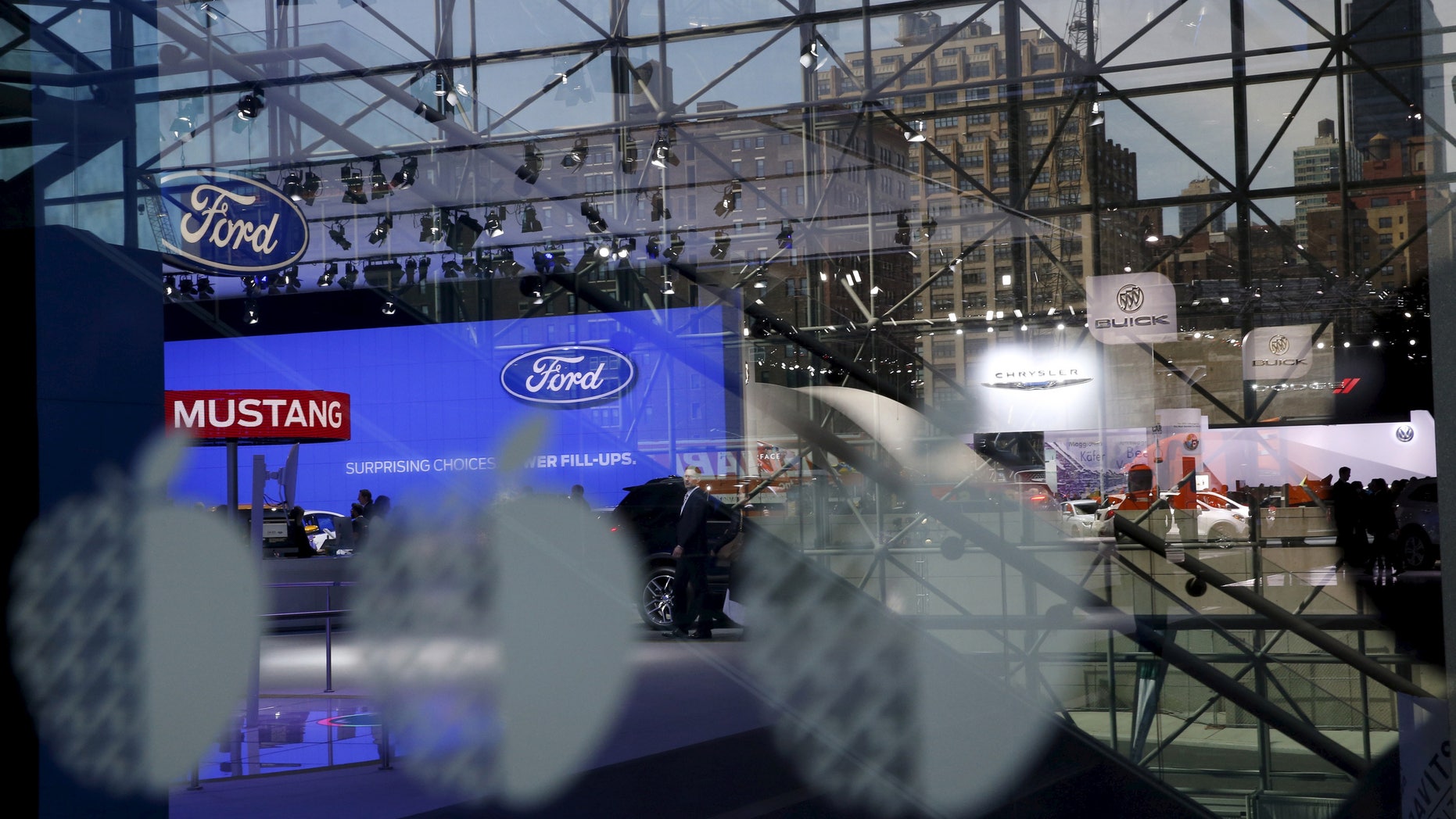 How do you know a technology has truly arrived? When people stop talking about it.
Such is the case at the New York International Auto Show where numerous new vehicles are being introduced. Technology features - from night vision that can pick out pedestrians in the dark, to automatic braking systems - are hardly mentioned. Why? Because now it's just taken for granted that cars watch out for obstacles, check our blind spots, and stop themselves.
Call it the mainstreaming of active safety technology.
Toyota, for example, has said repeatedly that it wants to install technologies like automatic braking and pedestrian collision warning systems in all of its vehicles, including models like the popular Corolla, with pricing that begins around $17,000. The company started to make good on that promise this week with the 2016 RAV4 Limited edition. The compact SUV, which will appear later this year, will include the Toyota Safety Sense package as standard. The package has features such as automatic braking, lane departure warning, high beams that dim for oncoming traffic, and cruise control that will slow to match the speed of cars ahead.
Typically, these elements have been reserved for luxury vehicles, but Toyota will be rolling them out as options over the next year for nearly all of its models with a price that's hard to resist: $350 to $550, depending on the vehicle. Even the company's luxury brand is getting more active safety features for less. The new 2016 Lexus RX is offering the complete safety package, including lane keep assist that actively prevents the car from drifting out of its lane, for around $650. Just over a year ago, a similar package of technologies would have cost $1,700 or more.
Why are these technologies coming on so rapidly? Because people are terrible drivers (not you, of course - everyone else). When they are behind the wheel, humans do dumb things like eat hamburgers, text friends, and discipline the kids fighting in the back seat. Consequently, even with advances like air bags and electronic stability control, nearly 33,000 people were killed in motor vehicle accidents in the U.S. in 2013, according to the Insurance Institute for Highway Safety (IIHS). Worldwide, the number was a staggering 1.3 million for the same year.
So now active safety technologies - which momentarily take control of cars when drivers fail to - are becoming more common as car companies try to appeal to our desire for more secure transportation.
In fact, at the auto show Hyundai was forthright about its reasons for putting all the technology it can muster into its new 2016 Tucson: The company wants a top safety rating from the IIHS, and those ratings now take into account features like auto braking. Consequently, the new compact SUV has all the collision avoidance features one would expect (with the exception of lane keeping), plus a few flashy elements designed to impress, such as the ability to remotely start the vehicle using not just a smartphone (that's so 2014) but a smartwatch. Hyundai says it will work with the forthcoming Apple Watch and Android Wear models. Expect a well-appointed 2016 Tucson to be priced around $25,000.
The mainstreaming of advanced technologies is a trend that has not been lost on U.S. automakers.
As American as apple pie, the new 2016 Chevy Malibu contains a veritable raft of tech features, including built-in 4G LTE with Wi-Fi, wireless phone charging, automatic braking, blind zone alerts, and a new Teen Driver monitoring system that will tell parents when a youngster exceeds the speed limit or fails to buckle up. The last will be standard on the 2016 Chevrolet Malibu premier edition. Ford already has an advanced teen driver monitoring system, called MyKey, available on its models. Since the basic technology is now in place in most vehicles to support such functions, expect to see it offered in other vehicles soon.
Another danger on the road is sleepy drivers. According to AAA, as many as 1 in 5 road fatalities involves drowsy driving. Various eye detection and camera systems have been tried to alert drivers that they're drifting off (with varying degrees of success), but Nissan's 2016 Maxima will take a different approach. It will learn the driver's behavior, determining what's normal for that particular owner. Then, when it detects erratic or unusual behavior - such as small jerky steering wheel adjustments, so-called micro corrections - it will chime and ask the driver if he or she needs a break. It's a technology similar to that offered by premium brand Mercedes-Benz, and for this year will be offered on higher-end Maxima models priced in the upper $30K range.
Surprisingly, after months of hype, one technology automakers didn't want to talk about when I asked were the new apps for connected cars from Apple and Google. Apple's CarPlay was noticeably absent in vehicles that had boasted about support for it over a year ago. And not one car maker wanted to commit to when CarPlay would finally appear in mainstream vehicles (it's already available on Pioneer infotainment systems).
In the meantime, while many drivers are still skeptical about the idea of autonomous cars on the road, each of these active safety systems is another small step on the way to building cars that will reliably drive themselves. Indeed, the combination of lane centering, automatic braking and adaptive cruise control means that many vehicles today can drive down the highway with less driver input than before. But while previous passive safety systems, such as seat belts, can save lives by reducing the severity of collisions, these active technologies can help avoid them altogether.