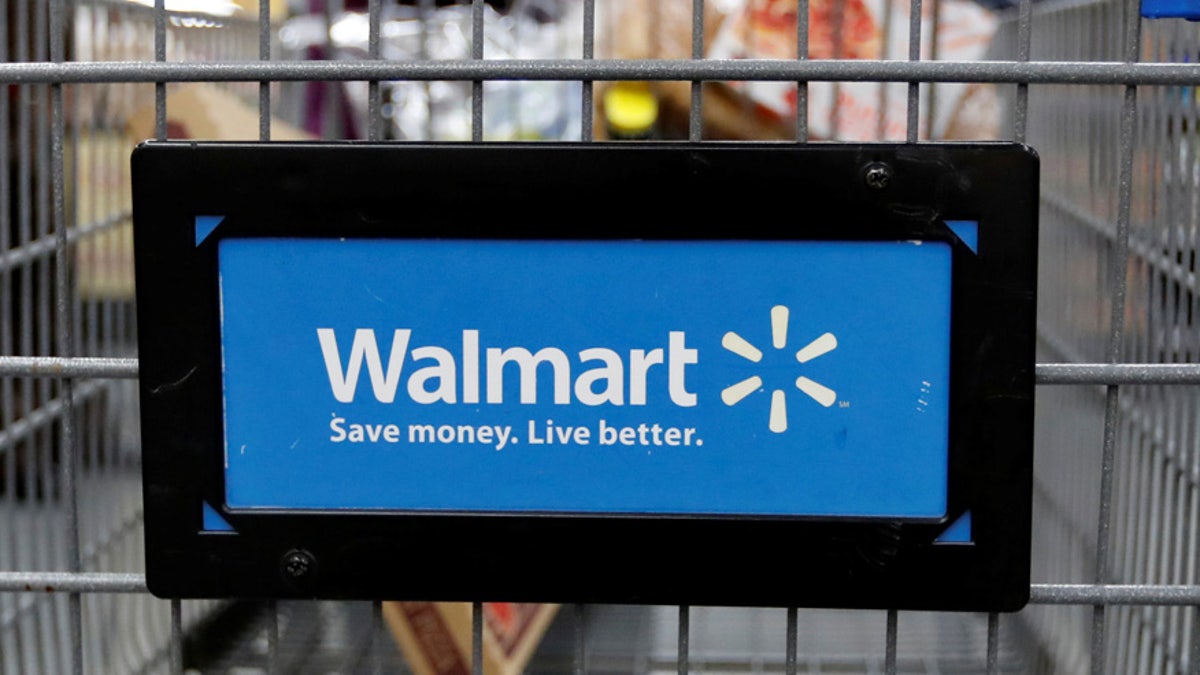 A Walmart cashier's act of kindness when she paid half the grocery bill for a family of five has gone viral on Facebook.
According to a People magazine article, Ashley Jordan, a 27-year-old South Carolina mother of 3, usually visits the big box retailer every two weeks to shop for her young family. On her most recent and otherwise unmemorable visit to a Columbia, S.C. store, everything changed when she went to cash out at cashier Sharnique Dasant's checkout lane.
BEYONCE'S INSTAGRAM PREGNANCY PHOTO SETS RECORD WITH MILLIONS OF 'LIKES'
Jordan had her husband and youngest child in tow at the time. She wrote on Facebook that after Dasant told them the total and Jordan was searching through her wallet, "She gave me a smile and said you guys look like you need a blessing tonight," wrote Jordan. "This sweet woman whom I never met in my life paid for half of my groceries!"
After Dasant used her own credit card to pay $100 toward the family's bill, a delighted Jordan asked if she could take a photo together and post it to Facebook. Jordan's photo and the accompanying story currently have more than 29,000 likes and 7,000 shares.
INCREDIBLE PHOTO SHOWS SHARK LURKING BENEATH YOUNG SURFER
In an interview with local station WLTX19, Dasant said God prompted her to help the family out. "I just had like a little man on my shoulder that was like, 'Give her a $100 dollars, give her $100 dollars,'" she said. "And I was like, 'give her $100 dollars?' Like, I'm talking to myself like, 'Give her 100 dollars,'" according to People magazine.
When reached via email, Walmart's director of national media relations Ragan Dickens, told Fox News, "Our associates are the true backbone of our company. This random act of kindness is but one example of the good people that make up the Walmart family."