Video gaming becomes official after-school league at US high schools
PHOENIX – Charles Slack is a student at Mesa Community College who plays video games several hours a day. He considers it his passion. And he's not alone.
As video games keep gaining popularity, schools are taking notice – and trying to capitalize on the booming trend.
Schools across the country are beginning to recognize gaming as an "electronic sport" – and making it an official, after-school activity, complete with statewide tournaments.
Arizona became just the latest in a growing number of states welcoming video games in schools. Beginning in February, the Arizona Interscholastic Association, or AIA, will partner with Legacy eSports to start a regular season, tournament, and championship for schools to compete in.
"We find this as a unique opportunity to get those students that might normally go home after school and play a game on their computer but now get them into school to where they can meet up with their peers," said Brian Bolitho, AIA director of business development. "And school pride—compete for a state tournament and a championship there and engage these students that normally might not be involved in their high school community."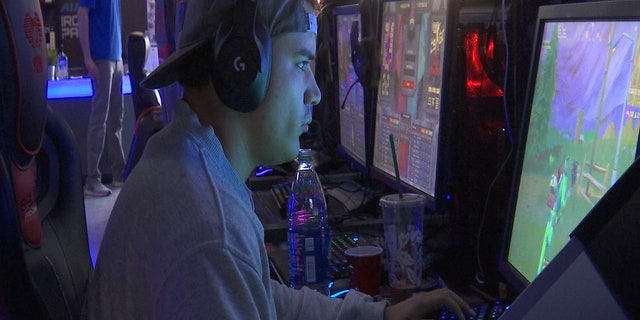 Bolitho said at some Arizona schools, there's already been more students at the eSports informational meetings than football, basketball, and baseball informational meetings combined.
Legacy eSports will be launching similar leagues in California, New Mexico and Louisiana next year. The High School eSports League, another group that organizes eSports tournaments and clubs, has partnered with high schools in almost every state, including Hawaii, Florida, Texas and New York.
But the move has triggered a backlash among parents, mental health professionals and athletic coaches who call the trend both troubling – and dangerous.
"I think sitting in front of a TV is a sedative – your metabolism is going to change. It's going to cause us to become fatter, it's going to cause us to become more unhealthy than we are as a community and a society versus if we can get out and get everyone playing together, it's better for our brains," said Brieann Salisbury, a mother of two from Washington state, where some schools have video game leagues.
She said she will not allow her kids to join gaming clubs.
"It's better for our kids to be outside and enjoy it," she said.
Michael Fraser, a child psychologist who specializes in video game addiction, said he's seen firsthand the drawbacks of gaming. He said an alarming number of kids are becoming video game addicts, which affects their grades and could make them physically aggressive.
"I think it starts out as recreational. Certainly they have fun," Fraser said. "A lot of kids, instead of doing their homework, are going to play the video games after school. The homework then either doesn't get done or the homework gets pushed back to a very late hour where the child is either too tired to do it or they're up late, they lose sleep. The next day they're showing poor focus, poor attention. They fall asleep in class."
Regardless of the backlash, gaming keeps growing at an astronomical pace. The 2018 professional League of Legends video game final was watched live by more than 200 million people. That's more than the Super Bowl, NBA Finals, and Winter Olympics Opening Ceremony combined, according to figures compiled by ESC, Sports Media Watch, and Variety.
And supporters don't only point to its growth as the reason to train students. Professional gaming has become a lucrative enterprise – with players making millions a year sitting on a couch for video game competitions.
Bolitho said more than 70 universities are offering scholarships for students to play video games at their college and he said studies have shown that kids playing eSports are more likely to pursue STEM-related careers.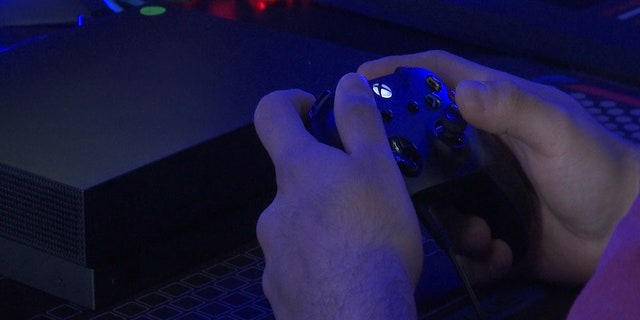 "There's obviously opportunity for these students, after the fact, to then get involved in those tech-related fields—streaming, programming and development," Bolitho said. "So, that's the avenue that we're looking at here."
Some say gaming could also help with socialization, particularly with kids who have trouble making friends.
"I think electronic sports…they provide you ways to socialize and become closer to other people," said Luis Perez Cortes, an Arizona State University doctoral student who plans on conducting eSports research and how it affects learning. "In schools, that might translate to any number of other positive things, such as greater feelings of belongingness. This might also increase retention or, in other words, how students want to stay in school maybe even because they can now play video games in school."
The amount of time Americans spend playing video games (and board games) has risen by 50 percent since 2003, according to the Washington Post.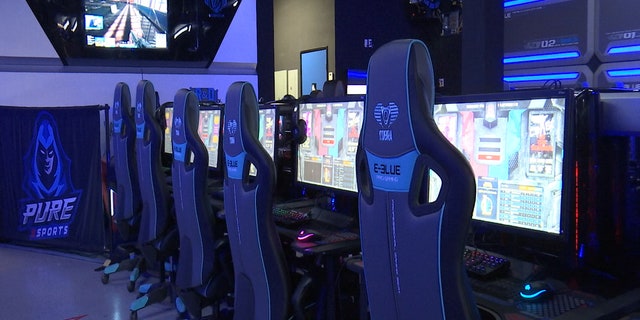 That has athletic instructors concerned, particularly since some schools are encouraging gaming.
"If they do this, they also understand that they need to go out and play—that they need to do physical activities in addition to this," said William Kuehl, Grand Canyon University exercise science professor and lead for physical education.
Studies on the effects of gaming are uneven. One study by RMIT University in Australia study found competition in video games leads to increased aggression. Another study by the U.S. National Institutes of Health's National Library of Medicine found that "competitive active video games improved children's psychological responses (affect and rate of perceived exertion) compared with single play, providing a solution that may contribute toward improved adherence to physical activity."
AIA and Legacy eSports said they steer away from violent games and prohibit games rated "M" for "M" for Mature.
"They're a trend, I think it's important for us to recognize that and channel it and not try to fight it," Kuehl said. "I don't think that that's going to solve anything, anyway. Children are going to do what they're going to do."