Tragic skyscraper plunge: Daredevil climber was planning to propose to his girlfriend the next day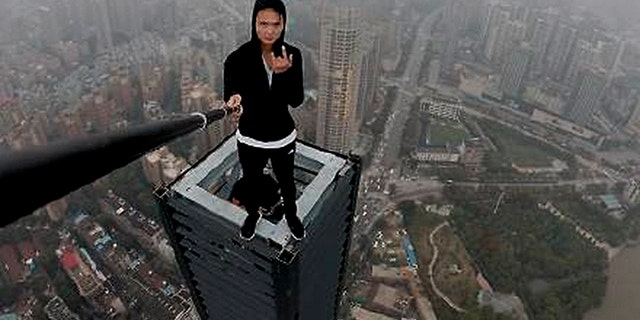 Daredevil climber and social media star Wu Yongning, who recently plunged to his death when scaling a 62-story skyscraper, was reportedly planning to propose to his girlfriend the following day.
Citing Wu's step-uncle Feng Shengliang, The South China Morning Post reports that the 26-year-old was about to propose. "He planned to propose to his girlfriend [the day after the challenge]," Feng said. "He needed the money for the wedding, and for medical treatment for his ailing mother."
Wu, a so-called "rooftopper," had earned a huge following on social media by climbing tall buildings without safety equipment and posting vertigo-inducing selfies and videos online. Millions have watched his tragic fall from a skyscraper in the Chinese city of Changsha.
TRAGEDY AS FAMOUS DAREDEVIL CLIMBER PLUNGES TO HIS DEATH FROM WELL-KNOWN SKYSCRAPER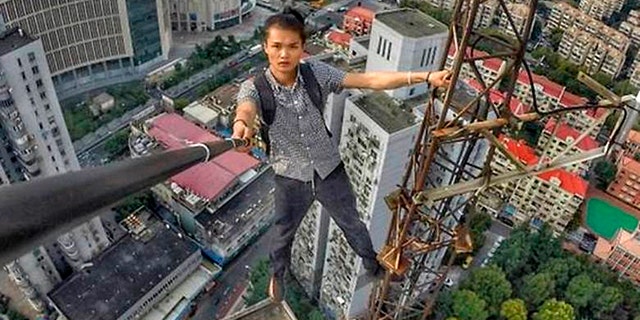 The climber had apparently set up a camera phone to record his doomed stunt. Graphic video has appeared online purportedly showing the 26-year-old lowering himself over the side of the Huayuan Hua Centre in Changsha. In the horrific video, Wu can be seen hanging from the top of the building before attempting to hoist himself up and apparently struggling to gain a foothold. Tragically, he soon loses his grip and falls out of the shot. The camera, which was trained on the top of the building, did not record the moment of impact.
The Sun reports that Wu fell about 45 feet onto a terrace and subsequently died.
The climber had reportedly taken an elevator up 40 floors and climbed another 20 floors to set up the stunt.
FIREFIGHTERS SLAM YOUTUBE PRANKSTER WHO 'CEMENTED' A MICROWAVE OVEN TO HIS HEAD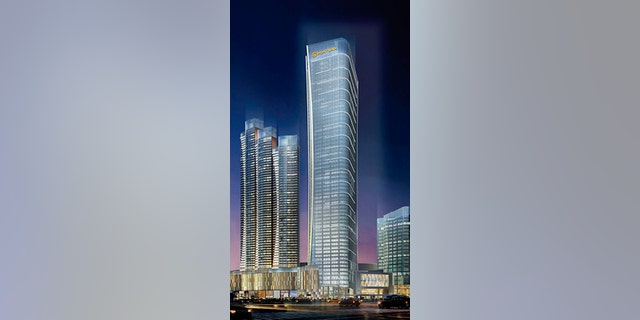 AsiaOne reports that video of the horrific incident surfaced online Dec. 10. The accident occurred Nov. 8, it said, citing a post by Wu's girlfriend on Chinese social media site Weibo.
Citing the Xiaoxiang Morning Herald, the New York Post reports that Yongning would have received about $15,000 for the stunt, although it is unclear who was offering the prize.
Wu, a former movie stuntman, had more than one million followers on Weibo, according to The Independent.
Follow James Rogers on Twitter @jamesjrogers