Total solar eclipse 2017: 6 best apps for the big event
On August 21, 2017, North America will be in the direct path of a total solar eclipse, which happens when the Moon completely covers the Sun.
In the U.S., the path of the total eclipse will extend from Lincoln Beach, Oregon to Charleston, South Carolina.
If you're not in the relatively narrow 70-mile-wide path of totality, you will see a partial solar eclipse.
Here a few of the top apps that allow you to prepare for and follow the eclipse.
PHOTOGRAPHING THE SOLAR ECLIPSE: WHAT YOU NEED TO KNOW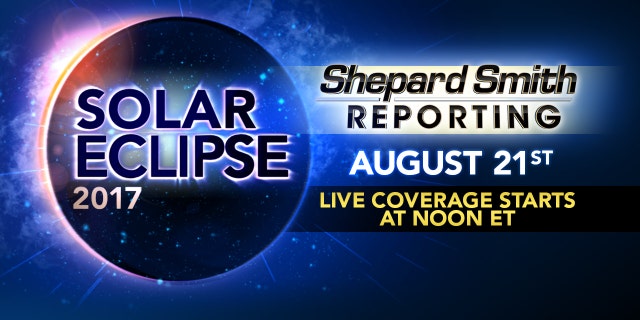 Total Solar Eclipse by Exploratorium: livestreaming of the event. Telescopes will be aimed at the eclipse from locations in Oregon and Wyoming.
You can view five simultaneous video streams including live coverage hosted by Exploratorium educators and NASA scientists and a 3-hour live telescope view of the full eclipse as seen from Oregon.
Price: free on the App Store and Google Play
Solar Eclipse by Redshift: this offers four different interactive viewing simulations: from your current location, from the best location, from the earth's orbit, and from the Sun.
Price: $1.99 on the App Store, free on Google Play.
Smithsonian Eclipse 2017 by Simulation Curriculum: includes a live NASA stream of the eclipse and an interactive eclipse map, which gives times of partial and maximum eclipses from locations across the U.S.
Track the shadow of the moon and simulate the eclipse from any location on earth.
Price: free on the App Store and Google Play.

Eclipse Megamovie: The project will gather images of the total solar eclipse from over 1,000 volunteer photographers and amateur astronomers, as well as the general public then "stitch [the] media assets together to create [a]...continuous view of the total eclipse as it crosses the United States...Point your phone in the right direction during the eclipse and the app takes the picture for you," according to the app's Web page.
Price: Free on the App Store and Google Play.
Sun Seeker: 3D Augmented Reality Viewer: there's a flat compass view and an augmented reality 3D view showing the solar path, its equinox, and winter and summer solstice paths.
A widget shows daily solar data and position on an arc.
Price: $9.99 on the App Store and $7.49 Google Play.
SOLAR ECLIPSE VIEWERS SPARK OREGON TRAFFIC NIGHTMARE

Solar Eclipse Timer: A talking timer that walks you through the eclipse if you're within the narrow 70-mile wide path of totality. The app page says it's "like having your own personal astronomer."
Price: $1.99 on the App Store and Google Play.