This new drone can land on a wall like a bird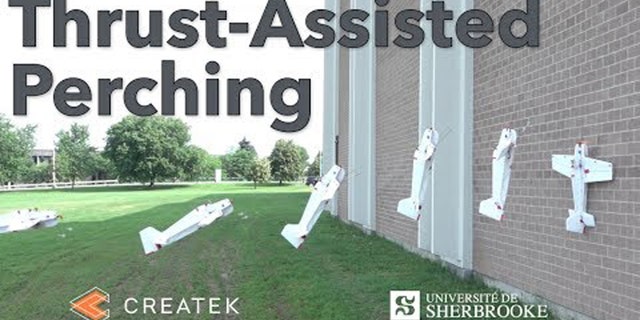 A new drone prototype has the ability to not only take off and land vertically, but it can also land against a wall, similar to a bird.
The Multimodal Autonomous Drone (S-MAD) was created by researchers at Canada's University of Sherbrooke, utilizing microspineso to allow it to attach itself to these kinds of surfaces.
"Microspines are used to cling to rough walls, while strictly onboard sensing is used for control," a paper on the drone reads. "The effect of thrust on the suspension's landing envelope is analyzed and a simple vertical velocity controller is proposed to create smooth and robust descents towards a wall."
DRONE REVOLUTION: RESEARCHERS, REGULATORS PREPARE FOR UNMANNED AIRCRAFTS TO FILL US SKIES
The prototype was first spotted by the tech website TechCrunch.
The study's authors are Dino Mehanovic, John Bass, Thomas Courteau, David Rancourt and Alexis Lussier Desbiens.
Below is a video of the drone in action:
The S-MAD is a proof-of-concept creation and the team is working on additional features, including sensors to deal with wall contact and re-positioning itself.